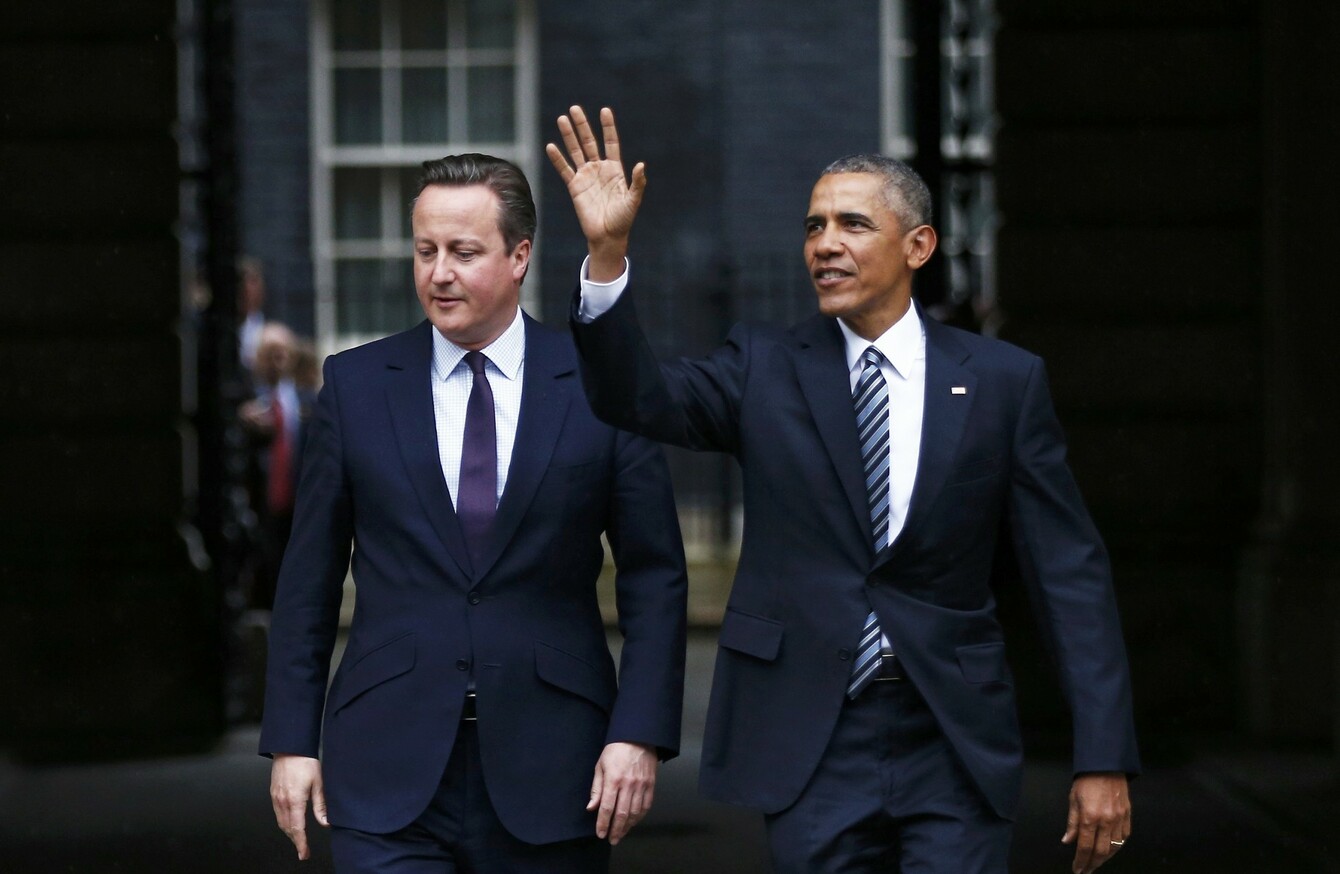 Image: PA Wire/Press Association Images
Image: PA Wire/Press Association Images
BARACK OBAMA WARNED Britain against leaving the European Union today, undercutting a key argument of eurosceptics by saying London would be "at the back of the queue" for a post-Brexit trade deal.
The US president's detailed comments on the 23 June membership referendum at a press conference with Prime Minister David Cameron drew a furious reaction from campaigners to leave the European Union.
Standing alongside Cameron at the Foreign Office in London, Obama said Britain was "at its best when it is helping to lead a strong Europe".
The president, whose term ends next January, made an unusually detailed and heartfelt intervention in the politics of another country and repeatedly spoke of the "special relationship" between Britain and the US.
But his most significant remarks in nearly an hour of comments came on trade, reflecting growing concern in Washington at the prospect of Britain leaving the EU.
Asked what would happen if Britain did vote to quit, Obama said that while "maybe at some point" it could seal a trade deal with the US, "it's not going to happen any time soon."
"The UK's going to be at the back of the queue," Obama added.
Anti-EU campaigners like London Mayor Boris Johnson have made the claim that Britain could cut free trade deals with allies around the world a key plank of their argument for leaving the bloc.
Nigel Farage, leader of the eurosceptic UK Independence Party, immediately dismissed the president's comments on Twitter.
"President Obama won't be in office by the time we're out of the EU post-referendum," he wrote. "Trade deal of course in both countries' interests."
For his part, Cameron restated his case for Britain remaining in the EU, a close fight which will define his political legacy.
"Now I think is a time to stay true to our values and stick together with our friends and allies," he said.