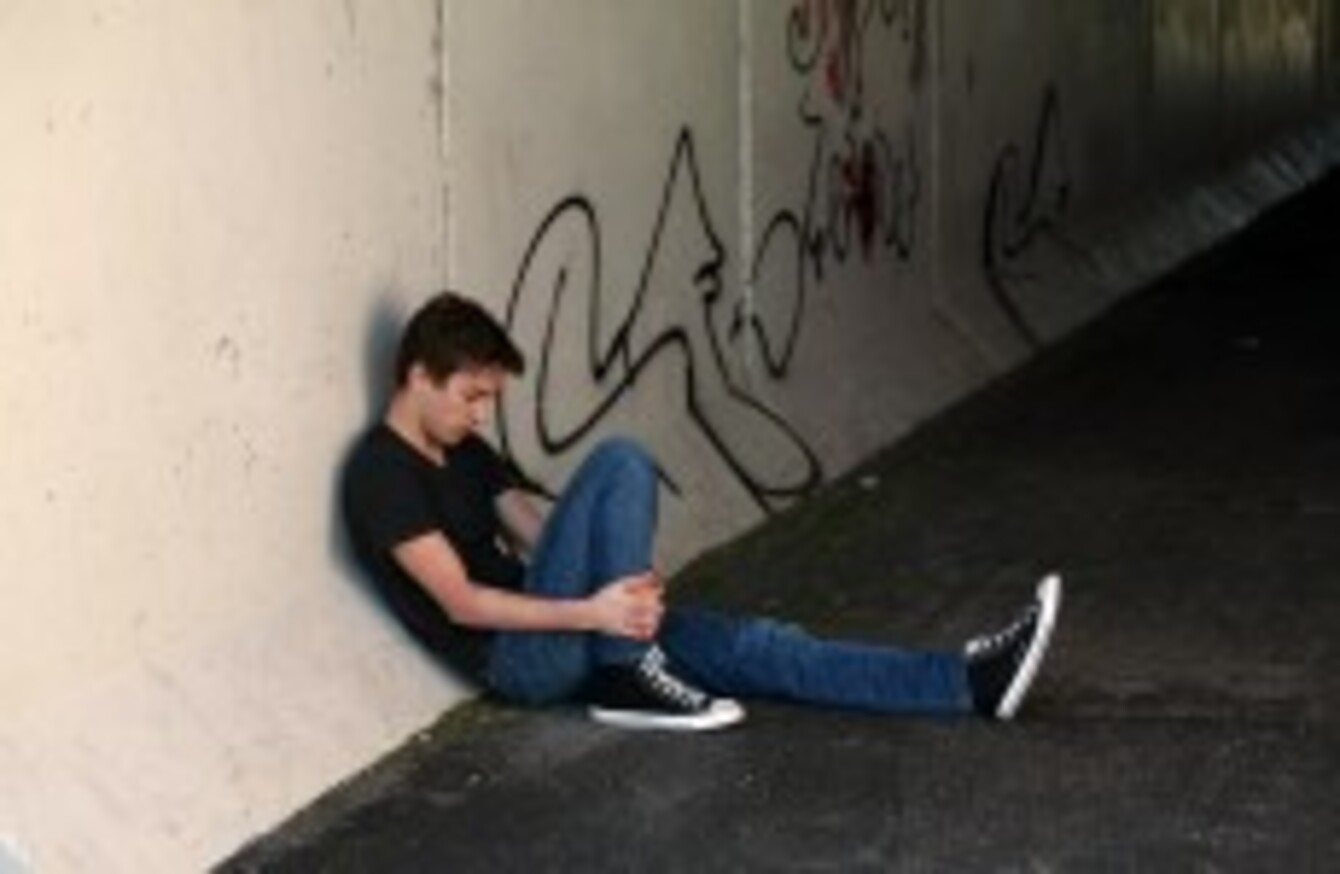 Teen boy sitting in alley (posed by model)
Image: Tracy Whiteside via Shutterstock
Teen boy sitting in alley (posed by model)
Image: Tracy Whiteside via Shutterstock
A REPORT FROM the Health Information and Quality Authority (HIQA) recommended that a "points system", where children are sent to their rooms for half an hour up to 4 times a day, "needed to cease".
The system, which has since been removed, was in place to allow staff to discuss the behaviour of offenders, a HIQA report into Oberstown House in Lusk said.
The HIQA report was published this week, finding that the school staff had fully implemented all of the thirteen recommendations made in an action plan for the facility. That plan was made in response to an earlier inspection at the facility, which was carried out in November 2011.
That inspection recommended that the school should offer more independence and privacy to young people,  should more closely analyse complaints made by detainees and should ensure that young people were afforded outdoor opportunities. All of those recommendations were met, as well as recommendations regarding the food available at the centre and a review of the use of restraints.
The inspection added that young people at the North Dublin facility attend school more regularly and enjoy it more.
Oberstown has recently been criticised by a  Children's Court judge for having open beds that are not being used because of a staff rostering issue. This was raised in the report, which said that the school should ensure that staffing deployed in an effective way to meet the needs of children.
Overall, the report said, children and young people were well cared for. Children told the two HIQA inspectors that they felt that staff were "kind, interested in them and their future lives", adding that the overall attendance in school had significantly improved.
Fíona Ní Chinnéide of the Irish Penal Reform Trust said that the report was "broadly positive" and "shows improvement".