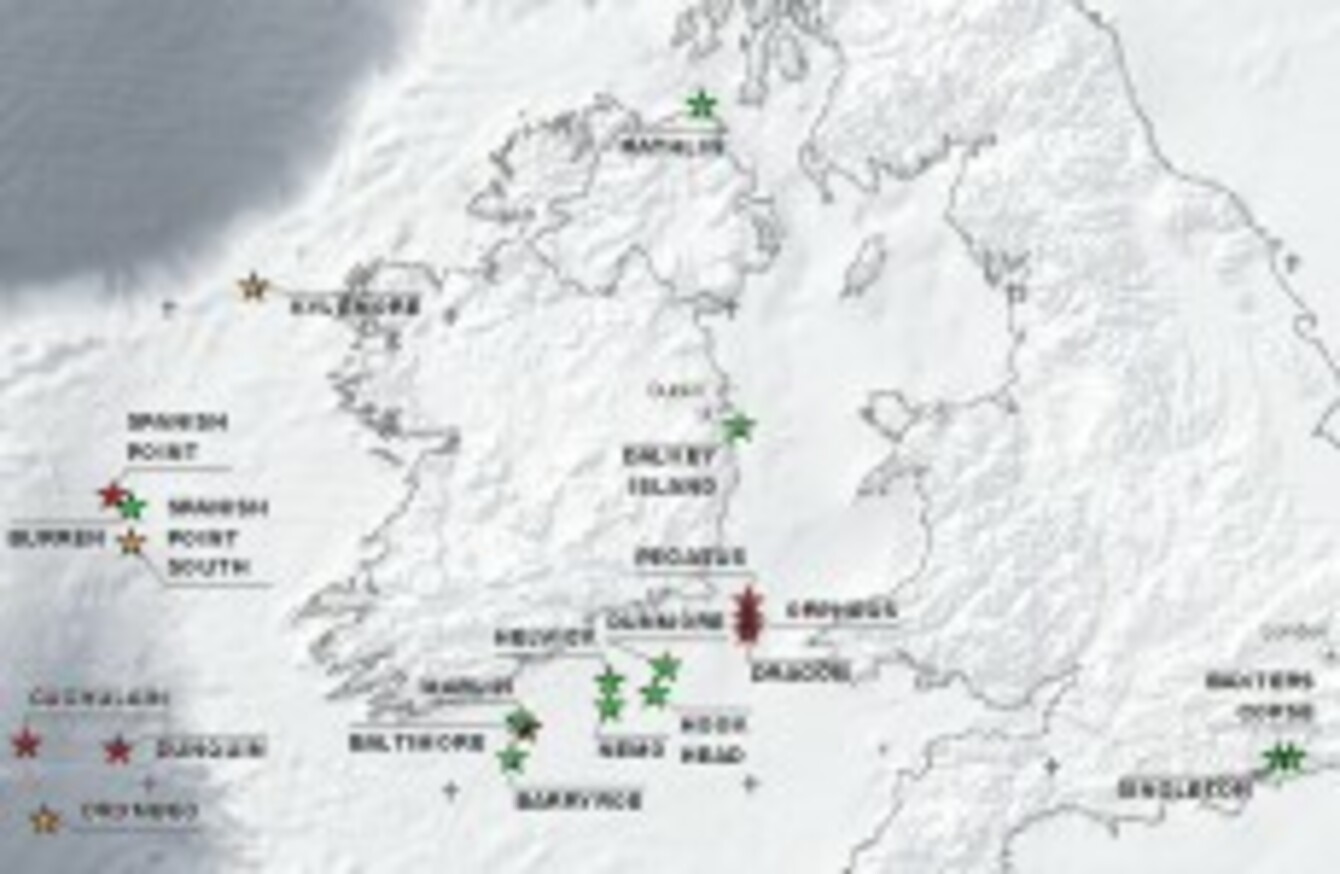 A map of Providence Resources' Irish projects
Image: Providence
A map of Providence Resources' Irish projects
Image: Providence
THE LATEST SURVEY from exploration company Providence Resources has indicated that there may be another significant oil or gas find off the west Cork coast.
In an update on the Drombeg Prospect, located in the south Porcupine Basin, the company has said that there is "significant potential" in the area.
Technical director of Providence John O'Sullivan said that Drombeg is:
… exhibiting many of the key ingredients of a major hydrocarbon accumulation.
Drombeg lies around 3,000 metres below the seabed around 220 km off the west Cork coast.
Here comes the science bit…
The technical update reports on seismic analysis carried out by Ikon Science, and identifies:
"a significant seismic amplitude anomaly and low seismic impedance as well as a marked amplitude versus offset response".
"the mapped seismic anomaly is consistent with a modelled hydrocarbon bearing sandstone interval"
The anomaly mentioned covers around 240 square km and is being compared to a BP-operated well which was drilled in the Porcupine Basin around 80 km from Drombeg in 1988, which was, according to Offshore Magazine "plugged and abandoned as a dry hole… the well has oil shows in the Upper Jurassic but encountered only poor reservoir section".
More drilling
Providence is in control of 80 per cent of the licence to explore Drombeg. The other 20 per cent is held by Sonsina Exploration. The company will begin to drill its Dunquin project in 2013, and John O'Sullivan has said that the hydrocarbon evidence at Drumbeg has wider implications for Dunquin, work on which has been farmed out to ExxonMobil.
O'Sullivan also said that the location and water depth of Drombeg may mean that a partner with deepwater experience may be brought on board to carry out further exploration.
Last month it was announced that Providence had struck oil at Barryroe off the south Cork coast. The company suggested that there was as much as 1.6 billion barrels of oil at Barryroe.
Analysis
Joe Langbroek of Davy stockbrokers has commented that the "volumetric scale of the target is enormous", and reckons that at least a 500 million barrel output for Drombeg is reasonable.
At $8 a barrel that would yield $3.2 billion. Langbroek said that Drombeg is likely to have a major impact on market assessments of Providence Resources.