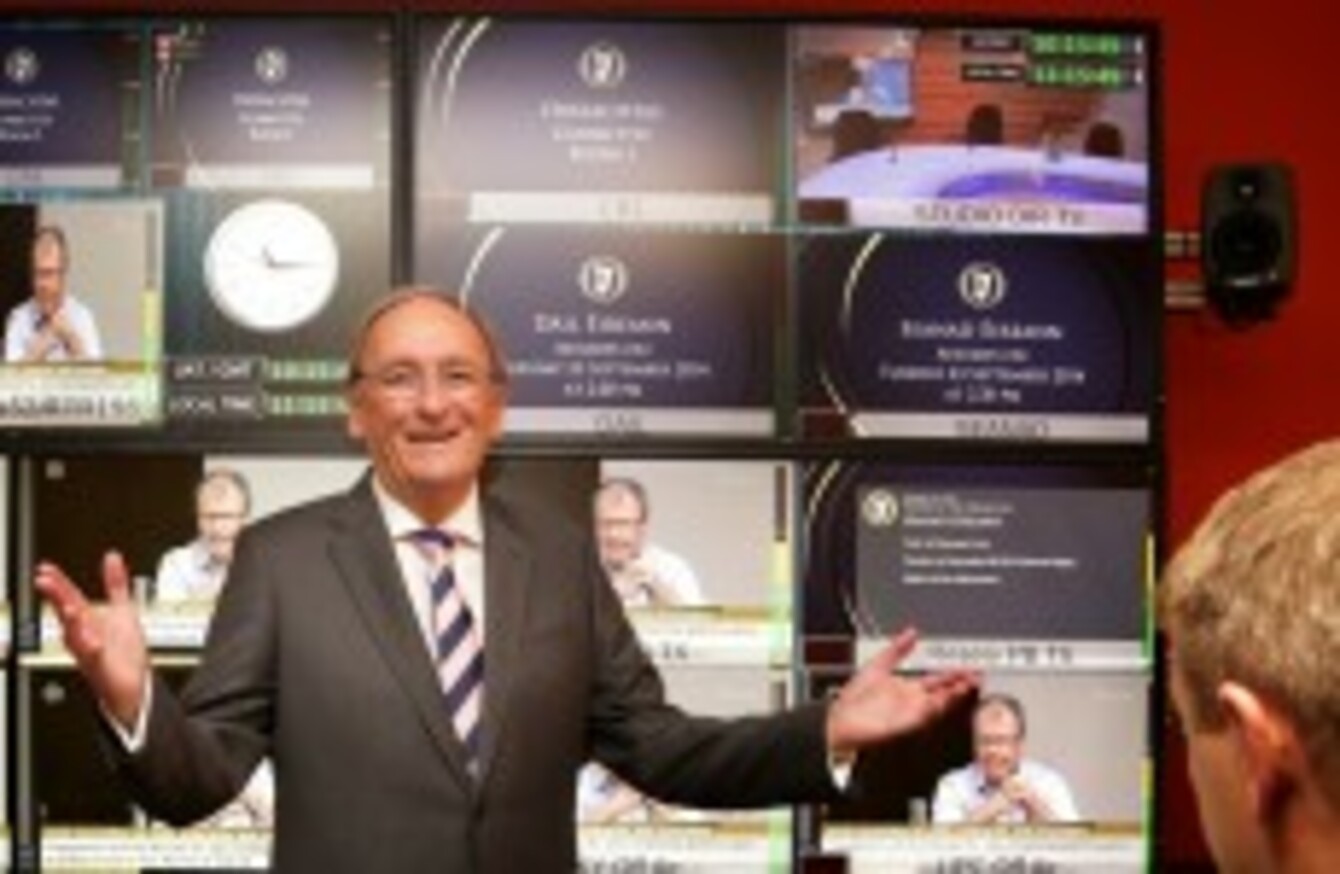 Image: Susan Kennedy/Lensmen
Image: Susan Kennedy/Lensmen
THE OIREACHTAS IS attempting to entice move viewers to tune in to the Dáil, the Seanad, and Committees, following the launch of a dedicated TV channel earlier this year.
Twitter and Google Adwords pilot campaigns, costing a combined €2,000, have been launched as Oireachtas TV gears up to become Ireland's own version of BBC Parliament.
This will be expanded in the new year, and will include radio advertisements.
An exact budget for this has yet to be set.
However, the head of the Oireachtas Communications Unit said the cost of any advertising will be 'modest', and carried out with far fewer resources than commercial broadcasters.
Mark Mulqueen told TheJournal.ie the station's initial launch has so far gone very well.
"The next step to make sure that people are aware and are encouraged to use the service," he said.
The whole approach to the channel has been a soft launch, with the aim for it to be a slow burner, and gradually through 2015 we'll carry out more marketing.
Mulqueen said that their viewship, like their available funds, is highly unlikely to ever compare to any commercial broadcaster.
In fact, they aren't too concerned about enticing more viewers in, as long as more people know about it.
"It's not about the size of the audience. It's about making sure everybody knows what's happening in the Oireachtas… that's our role as the communications unit of a parliament.
Right now they have "no way of measuring" viewship, and will have to apply through a private firm to find this out.
Mulqueen added that as the station develops, there will be attempts to make it more accessible.
More on-screen prompts and captions will explain exactly what is going on.
In a same vein of making the Oireachtas more easy to view and experience, 2015 will see see Oireachtas.ie revamped to rival the likes of KildareStreet.com.
Oireachtas TV is available on UPC Channel 207, Sky Channel 574, eVision (Eircom) 504, or online.