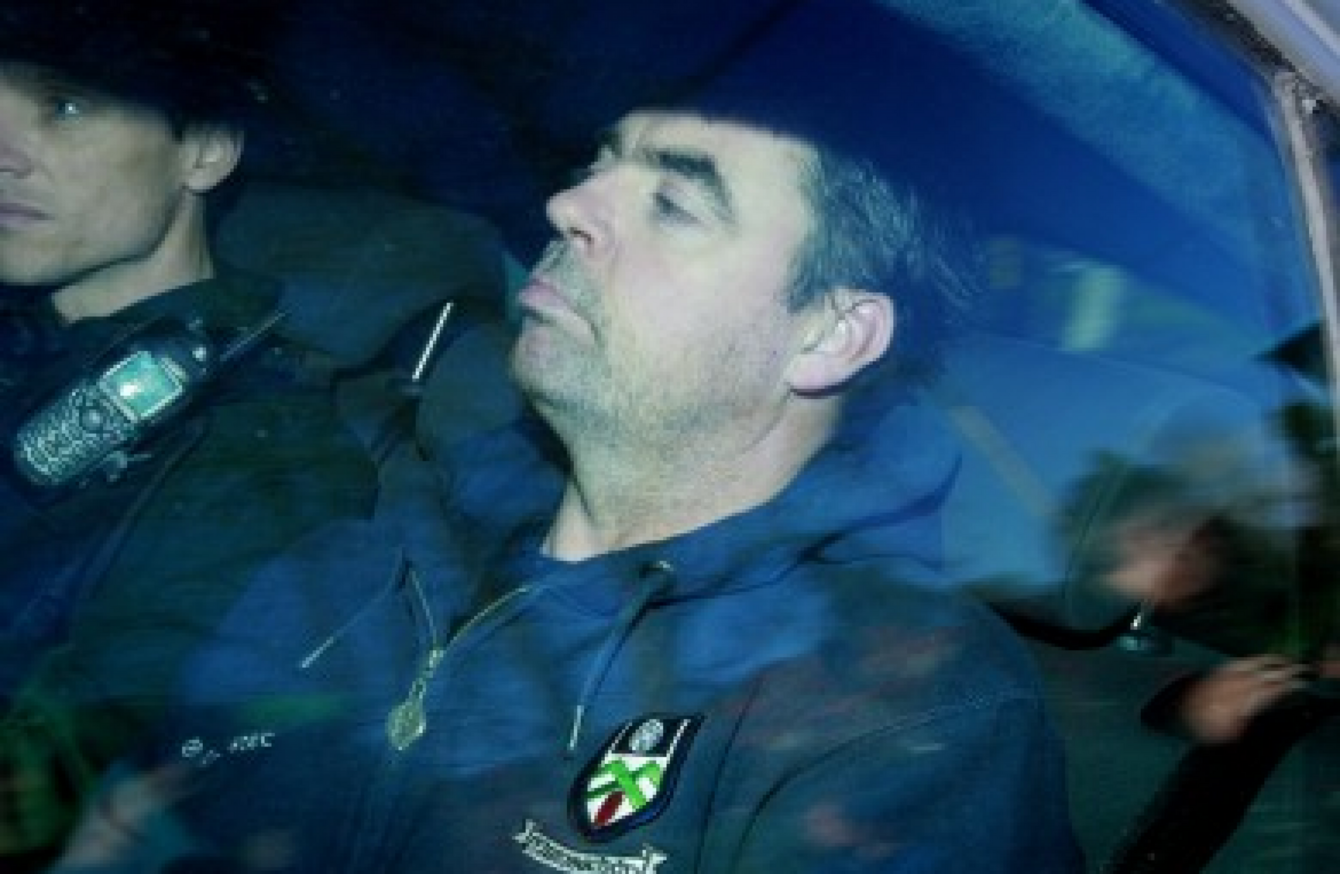 Seamus Daly arrives in a police car at Dungannon Court.
Image: Peter Morrison/AP/Press Association Images
Seamus Daly arrives in a police car at Dungannon Court.
Image: Peter Morrison/AP/Press Association Images
THE NORTH'S PUBLIC Prosecution Service (PPS) has dropped charges against a man charged with the murder of 29 people in the Omagh bombing in 1998.
Seamus Daly was charged with the murders as well as explosives offences in relation to the Real IRA attack, but those charges have been dropped today.
A spokesperson for the PPS said that the evidence simply was not there to secure a conviction after a key witness was provisionally questioned.
"The decision not to seek the return of Seamus Daly for trial to the Crown Court has been taken following a careful review of the current state of the evidence.
This has focused in particular on the testimony provided by a key witness during committal proceedings last week.
"Under cross-examination a number of issues became apparent which impacted upon the reliability of the evidence that the witness was providing.
Having conducted a careful review of the case with the prosecution team, the Director of Public Prosecutions Barra McGrory QC has concluded that the available evidence no longer provides a reasonable prospect of a conviction.
"Consequently the prosecution cannot be continued."
45-year-old Daly is a prominent republican who was charged in 2014 of being responsible for the single-worst atrocity of The Troubles.
No-one has ever been convicted in a criminal court of carrying out the Omagh bombing, which tore through the market town on a busy Saturday afternoon only months after the signing of the Good Friday Agreement.
However, relatives of some of the victims brought a civil action against five men they claimed were responsible, including Daly.
The Belfast High Court ruled in 2009 that Daly and three of the other four men were responsible and they were later ordered to pay more than £1.6 million (€1.9 million) in damages to the relatives.
Daly, from Culloville in Co Monaghan, has always denied involvement in the bombing.
The PPS spokesperson added that the service had sympathy for the families.
On behalf of the PPS I extend our sympathy to the families affected by the Omagh bomb. We understand how difficult this decision will be for them.
"We hope they are assured that this decision was not taken lightly but is required in accordance with our duty as prosecutors to keep a decision under review and to discontinue criminal proceedings when the Test for Prosecution is no longer met."