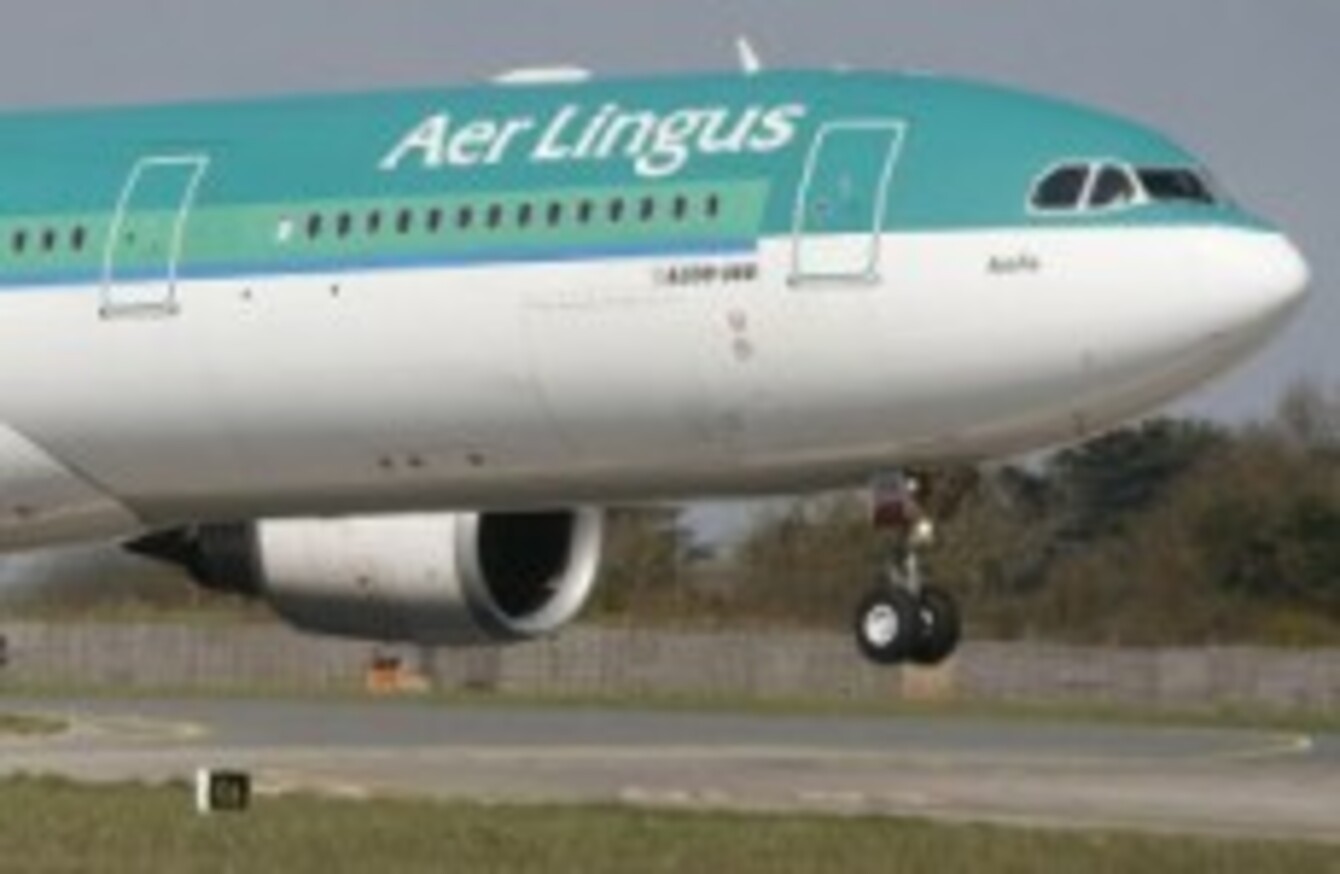 Image: Niall Carson/PA Archive/Press Association Images
Image: Niall Carson/PA Archive/Press Association Images
ELEVEN DAYS INTO the Aer Lingus dispute, at least 215 – or one in five cabin crew – have been taken off the payroll by airline management, RTE reports.
The staff are now involved a disciplinary procedure that may lead to them being sacked.
Meanwhile the airline has begun booking passengers on seats on Ryanair flights, and is leasing six planes from its rival and shareholder, the Irish Times adds. Ryanair boss Michael O'Leary has come out in strong support of Aer Lingus, the Irish Examiner reports, and has predicted that the airline "will be destroyed" if it gives into unions in the rostering dispute.
O'Leary said that Aer Lingus cabin crew worked just 18 flight hours a week, while Ryanair cabin crew – as with most other European airlines – worked 19.
"We have cabin crew who work 19 (flight) hours and work harder than Aer Lingus cabin crew. We also have 3,000 applications from people who want to work with us. Aer Lingus should come out with that information," O'Leary said, "They could kill off a strike by publishing the rosters and showing that Aer Lingus staff are only working 18 (flight) hours a week. Most of the crew are only working 3-4 days a week. Very few are working five days."
Meanwhile, management has revealed details of the rosters at the centre of the dispute with crew. Aer Lingus outlined the average working day in the 28-day rosters introduced on 17 January was five hours and 48 minutes, reports the Irish Examiner.
The airline said that the longest working day was 11 hours and 55 minutes, but said that this shift made up less than one per cent of the roster. The shortest shift was two hours and 20 minutes, it said.
However, Impact responded by saying that cabin crew can work for up to 11 hours without a meal as these break-times had been removed from European flights.