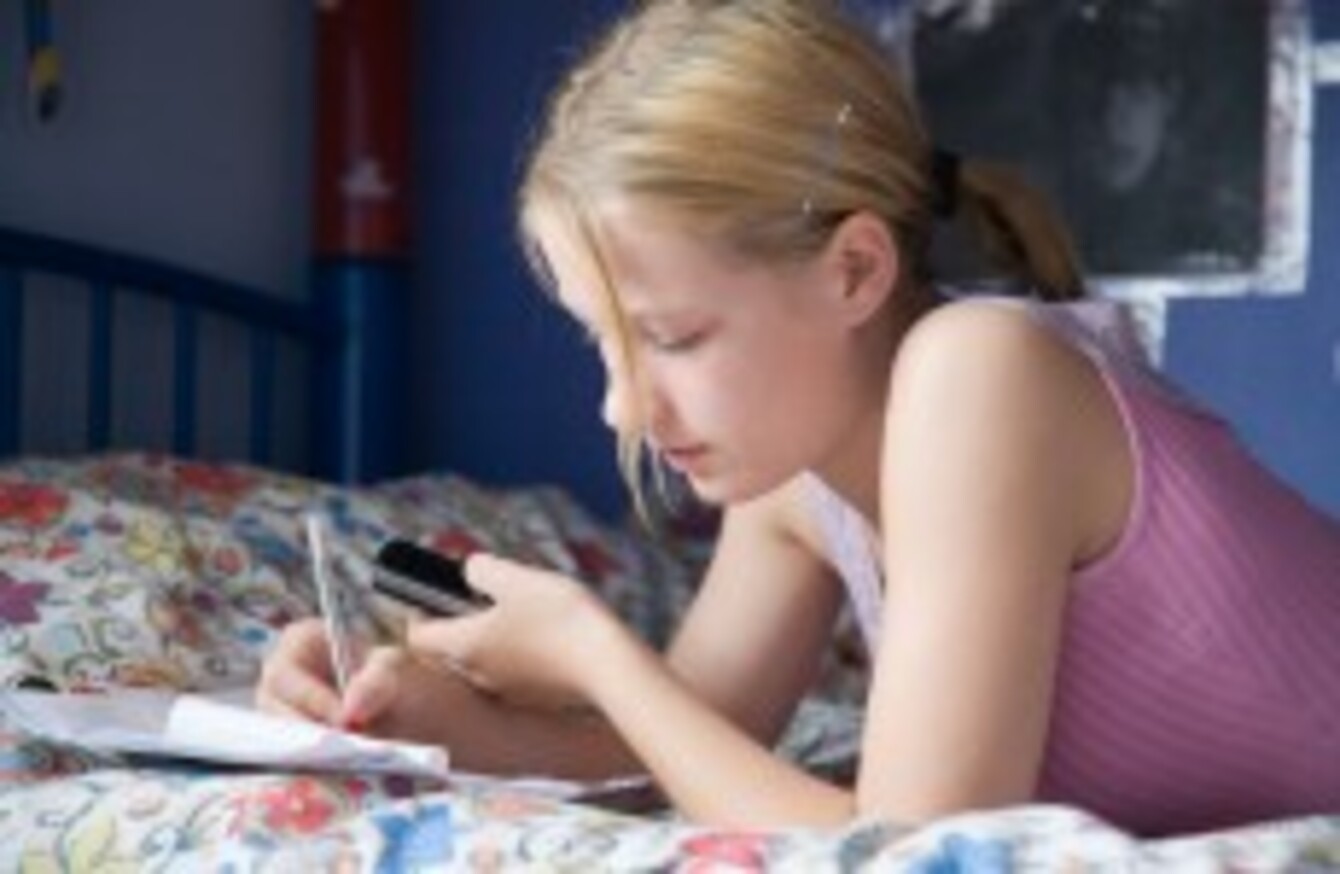 Image: John Birdsall/Press Association Images
Image: John Birdsall/Press Association Images
A NEW NATIONWIDE survey of parents has shown that over a third of children aged 8 now owns a mobile phone – and a quarter of those bring their handsets to school every day.
The survey, commissioned by Tesco Mobile, found that 37 per cent of eight-year-olds now owned a phone, while every single respondent with a child aged 14 or older said their child owned a mobile.
The results of the survey, which collected data from 500 parents, showed that Irish parents were largely happy for their children to have a mobile, regardless of their age, as it helped them to keep track of there whereabouts.
Nine out of ten 16-year-olds bring their phone to school every day, though this rate dropped to 31 per cent in the case of 11-year-olds.
A quarter of 8-year-old mobile phone owners brought their handsets to school with them – despite the rules of many schools which outlaw the use of mobile phones on school grounds.
Elsewhere, the survey found that the overwhelming majority of young phone owners used their handsets primarily for texting, with less than 4 per cent of owners placing any importance on social networking.
The largest difference between age groupings was underlined in responses on mobile gaming: large proportions of 8-11 year olds said they used their phones for gaming, though few from the ages of 12 up said likewise.
The survey separately found that pocket money was still a regular feature of a teenager's life, with 30 per cent of 16-year-olds receiving somewhere between €10-€15 from their parents each week.
Two-thirds of parents said their children used pocket money to top up their mobile phones.
The Irish Primary Principals' Network has called for primary-level anti-bullying strategies to take account of the increased ownership of mobile phones, and the possibility for so-called 'cyberbullying'.