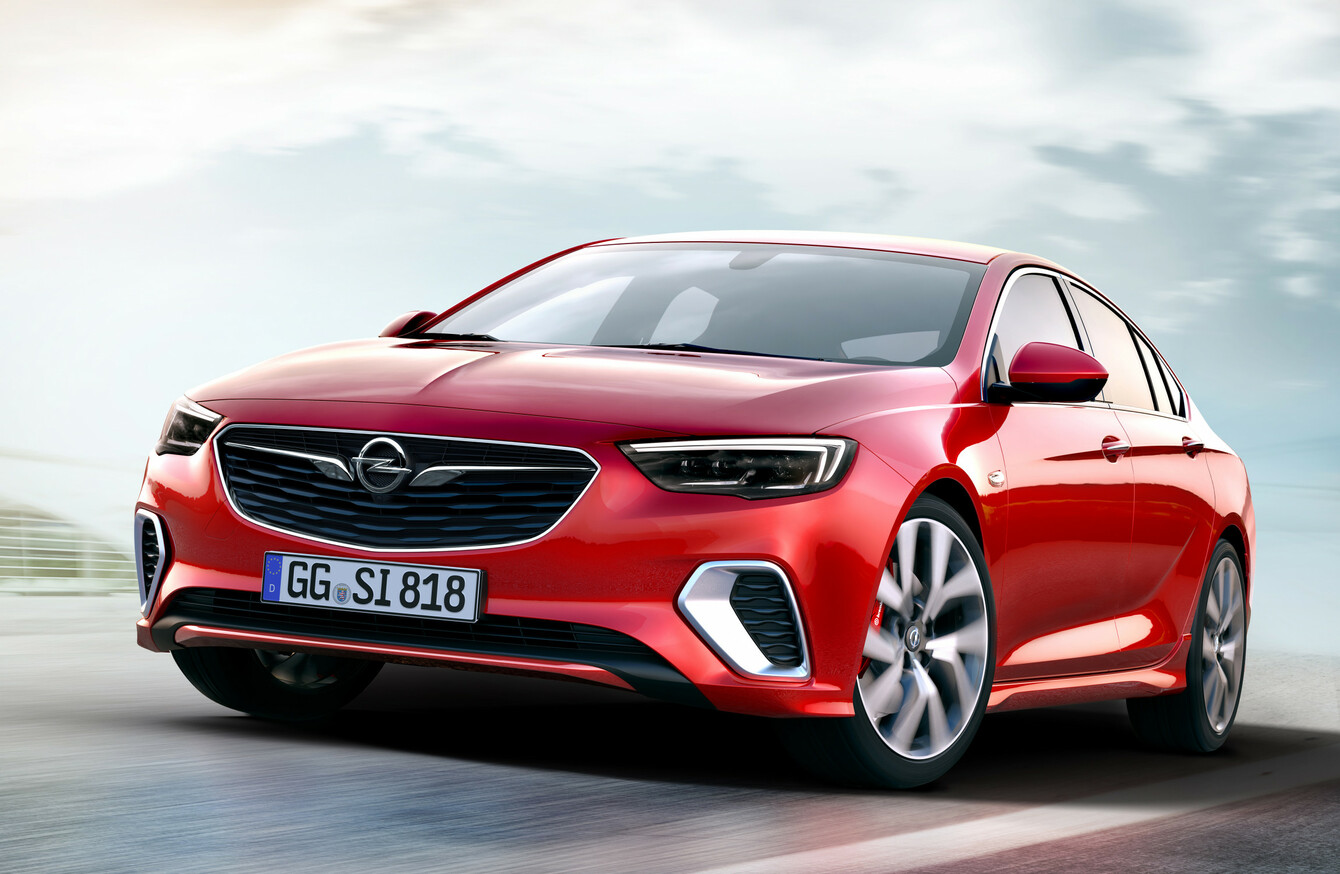 Image: Opel
Image: Opel
OPEL HAS ANNOUNCED that its new flagship saloon, the Insignia Grand Sport, will gain a performance model badged as a GSi. The GSi name will be familiar to those of a certain vintage that will recall it being used on fast versions of the Kadett and Manta models in the past.
The GSi name, which stands for Grand Sport Injection, hasn't been in use since the Opel Performance Centre GmBH was established in 1997. Since 1999, faster versions of Opel models came badged as OPC in recognition of this.
According to Opel, the new Insignia GSi will be powered by a turbocharged 2.0-litre petrol engine that is said to produce 260hp and 400Nm of torque. Power will be distributed to all wheels via Opel's latest torque-vectoring transmission system. One additional bonus is the drop in weight by some 160kg over the previous model.
Other changes include lower and stiffer suspension that is believed to include Opel's FlexRide adaptive handling technology, and larger 345mm front discs that are gripped by Brembo calipers. It is likely that larger lightweight 20-inch wheels will be available too.
The car will also have a subtle rear spoiler and more aggressive-looking front apron with larger air intakes. Inside, expect to find new sports seats and high-quality leather upholstery.
Drivers will be able to choose from three driving modes consisting of Standard, Tour and Sport, with each of these providing slightly different setups to the steering, throttle feel and ride quality. Opel has also engineered a Competition mode that can be chosen through two presses of the ESP button, thus deactivating the traction control.
As tempting as this all sounds, we'll have to wait until the Frankfurt Motor Show in September before we get to see the new Insignia GSi in the metal. Only then will more exact pricing and specifications be released.