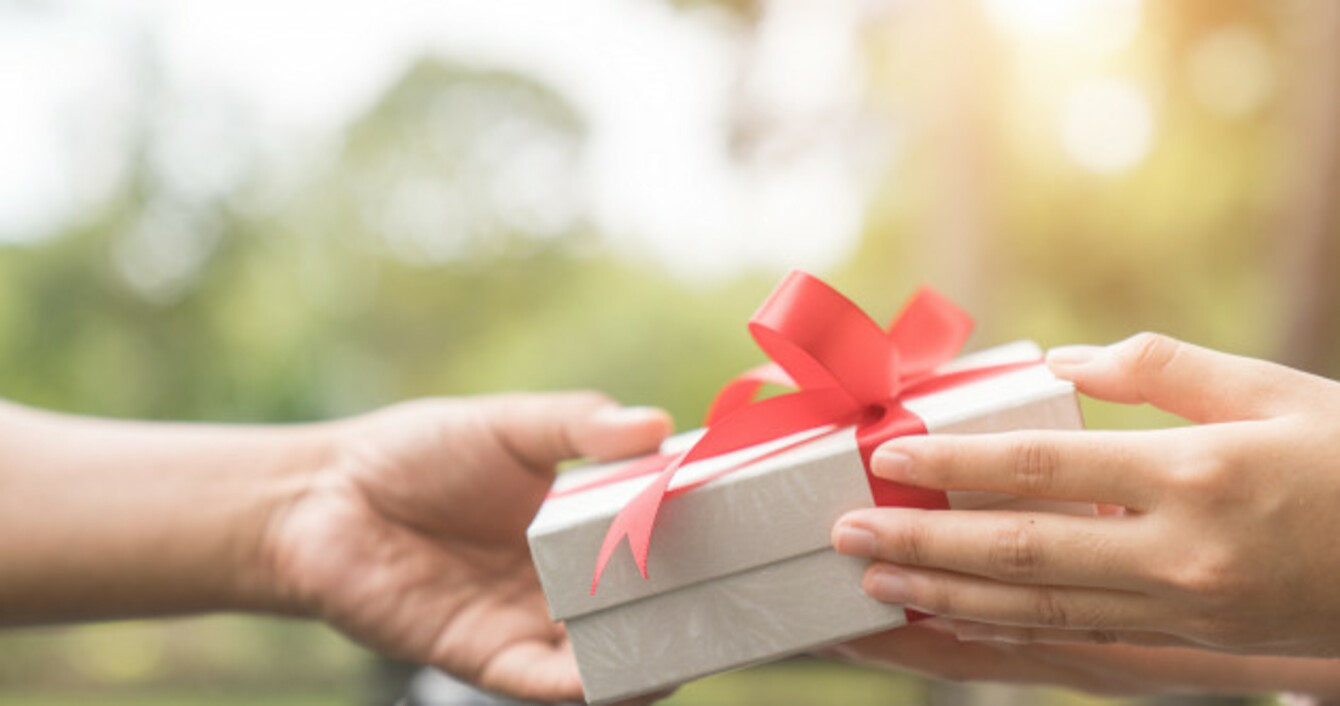 Image: Shutterstock/Witthaya lOvE
Image: Shutterstock/Witthaya lOvE
CUSTOMER LOYALTY HAS changed, according to Jonathan Legge, co-founder and chief executive of corporate gifting platform &Open.
The time when a customer was loyal to a particular brand has gone, he says, with consumers more willing to flit between different offers.
"That's kind of changed now. Brands need to show their loyalty to their customers and it's harder to hold on to those customers in a digital world," he says.
"It's so much easier for a customer to swipe left and right and plug in a new app and move on to a new platform."
&Open is a software service used by companies to manage their corporate and customer gifting activities by melding a traditional approach to gifts with a digital approach.
"It's about physical gifts and the more digital the world has become, the more people have craved those experiences," Legge says.
Dublin-based &Open was born from Legge's other business Makers & Brothers, which he set up with his brother Mark.
Makers & Brothers was an online retail store that was direct to consumer, selling high-end home wares and partnering with craftspeople, but that started to change.
"When we started to analyse our accounts, over 30% of our turnover was coming from corporate requests," Legge says.
"It seemed like marketing teams, sales teams, customer support teams were becoming aware of what we were doing and liked our messaging and liked our approach."
This became the impetus for &Open – a direct to business proposition – that the Legge brothers co-founded with Ciara Flood.
Gifts
Legge says that customer and corporate gifting is still associated with some old school thinking.
"The default when people think about corporate gifting, and particularly in the context of Ireland, is like hampers and Christmas time," he says.
"We're not really involved in that part of the market at all. What we're doing is at a far larger scale and it's more throughout the year. We support sales teams and customer support teams with gifting," he says.
Legge describes &Open as a multi-pronged approach that goes beyond selling and dispatching gifts.
The company has a 24-person team, split between Dublin and San Francisco, including designers that work how the gifts are contextualised and presented.
It has built a software platform that plugs into existing customer relationship management tools to help companies' support and sales teams to manage gifts, types of customers – such as who has a birthday or anniversary coming up – and how the gifts are sent out.
"It's about understanding the brand we're working with, what their ethos is, what the message they want to share is," Legge explains.
"When a gift lands in a customer's hands, it really needs to resonate with the brand that it's come from.
"It's not about it being another free paperweight, t-shirt and tote. It's more like they've thought about this."
Now the company is sending out 3,000 gifts a week.
Some of its biggest customers include Airbnb and online car rental marketplace Turo. It is focused strongly on enterprise and is in talks with an office sharing company and an airline in the hopes of getting them on-board.
Legge says there's no typical gift with the style varying from company to company.
"It's not so much about the gift itself as it is the experience around the gift. We're also designing the packaging and the envelope or the box it goes out in and all the messaging that goes around that," he says.
"As you're opening it up, it almost becomes a little story. Even if it's something as simple as a pair of socks, there's a reason you're being given those socks."
Business model
&Open has a two-stream business model. Its product runs on a software-as-a-service (SaaS) model for its software while the startup also makes a margin on the gifts.
The service is operating in dozens of countries but there's a particularly strong focus on the US market with company opening a San Francisco office to get closer to clients, especially tech companies.
"What we're doing appeals to digital companies, companies that don't have that traditional interaction with the customer," Legge says.
"All the leading digital players are based in San Francisco and that's why we're there."
&Open is self-funded and running on the back of its own revenue. It had turnover of €1.5 million in 2017 and €3.5 million in 2018.
"We will be looking for funding but we don't necessarily need it right now," he says. "We're in a special position where we are self-funded and we know we can continue to grow this being self-funded."
The startup will be taking its time in deciding whether and how to bring outside investors into the fray.
"There's definitely a default in this world of startups where it's like 'oh let's get a round of funding'. Our investors are telling them what to do and 90% of those just fall apart," he says.
"I want to make sure I'm doing the right thing for (the staff) as much as anyone else."
Get our NEW Daily Briefing with the morning's most important headlines for innovative Irish businesses.
Written by Jonathan Keane and posted on Fora.ie