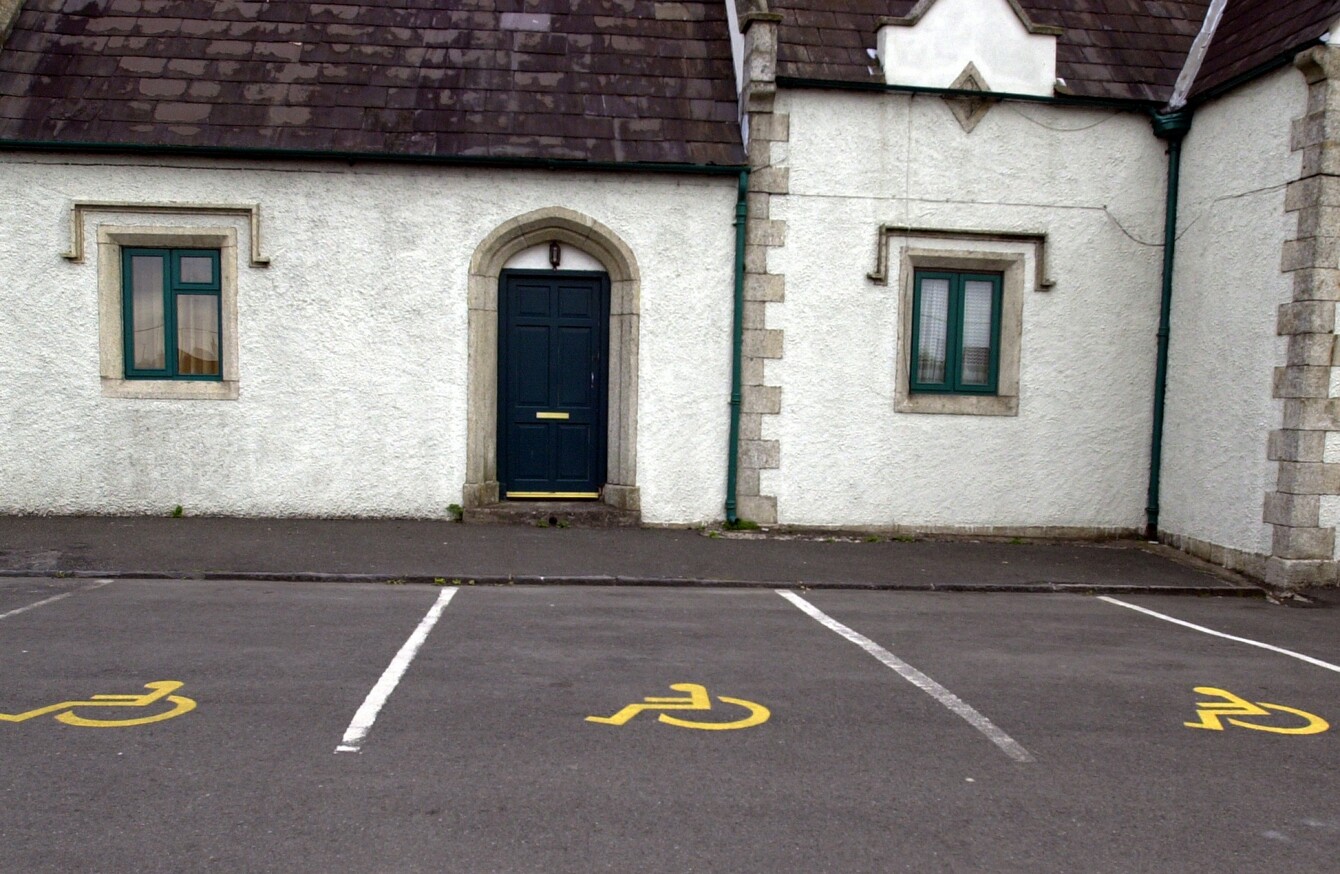 Image: Eamonn Farrell/Photocall Ireland
Image: Eamonn Farrell/Photocall Ireland
GARDAÍ IN THE Traffic Corps are launching a nationwide clampdown on people parking in disabled spots without proper parking badges.
There has been an anecdotal increase in the number of people using the spaces despite not having a physical impairment.
Fines of up to €2,000 can be imposed on motorists who don't adhere to the rules. There are also heavier fines for those who are caught using fraudulent badges.
In recent months, there has been a number of fake parking permits seized. The permits include a legitimate looking serial number and come with no expiry date, letting users get away with parking illegally for as long as possible.
The reverse side of some read:
This card holder entitles the holder to the special local parking facilities available in the Member State concerned.
"When in use, the card is to be displayed at the front of the vehicle in such a way that the front of the card is clearly visible for checking purposes."
Transport Minister Shane Ross described how mobility is "a central issue for people with disabilities in our society".
He said: "It is what makes the difference in enabling them to engage fully in all activities – be it work, shopping or social gatherings. Illegal use of disabled parking spaces is totally unacceptable. It is totally unacceptable that people who do not need them would take them."
Ross noted that the spaces are not simply reserved areas, instead they are spaces with wider dimensions than standard parking spaces and are generally placed near to shops and other facilities to enable people with disabilities to access facilities which they would otherwise find difficult to reach.
And hitting out again at those who park in the abs without a permit, Ross added:
"It is a constant and rightful complaint among people with disabilities that they often drive up to a designated spot to find a car with no permit parked there."
It has been said that 'stupidity is not a handicap'  - so these drivers should park elsewhere and stay away from the spaces specially designated for permit holders.
Previously, TheJournal.ie spoke to Niall McDonnell, who has been using a wheelchair since he was 22 after a motorcycle accident changed his life forever.
McDonnell said your typical thoughtless driver, although meaning no harm, can be the difference between a good day and a bad one.
"It's no good having a car if you cannot park it because someone has parked too close to you. That's what so important about the parking bays, for chair users especially. They're vital to me.
"At the moment, there are fines in place for people who park in these bays and there are even stricter punishments for those who are using fake permits.
"There would be those people who might be using their grandparent's expired permit then there are those that go out of their way to get a fraudulent one. There can be fines of up to €2,000 for people who do this."