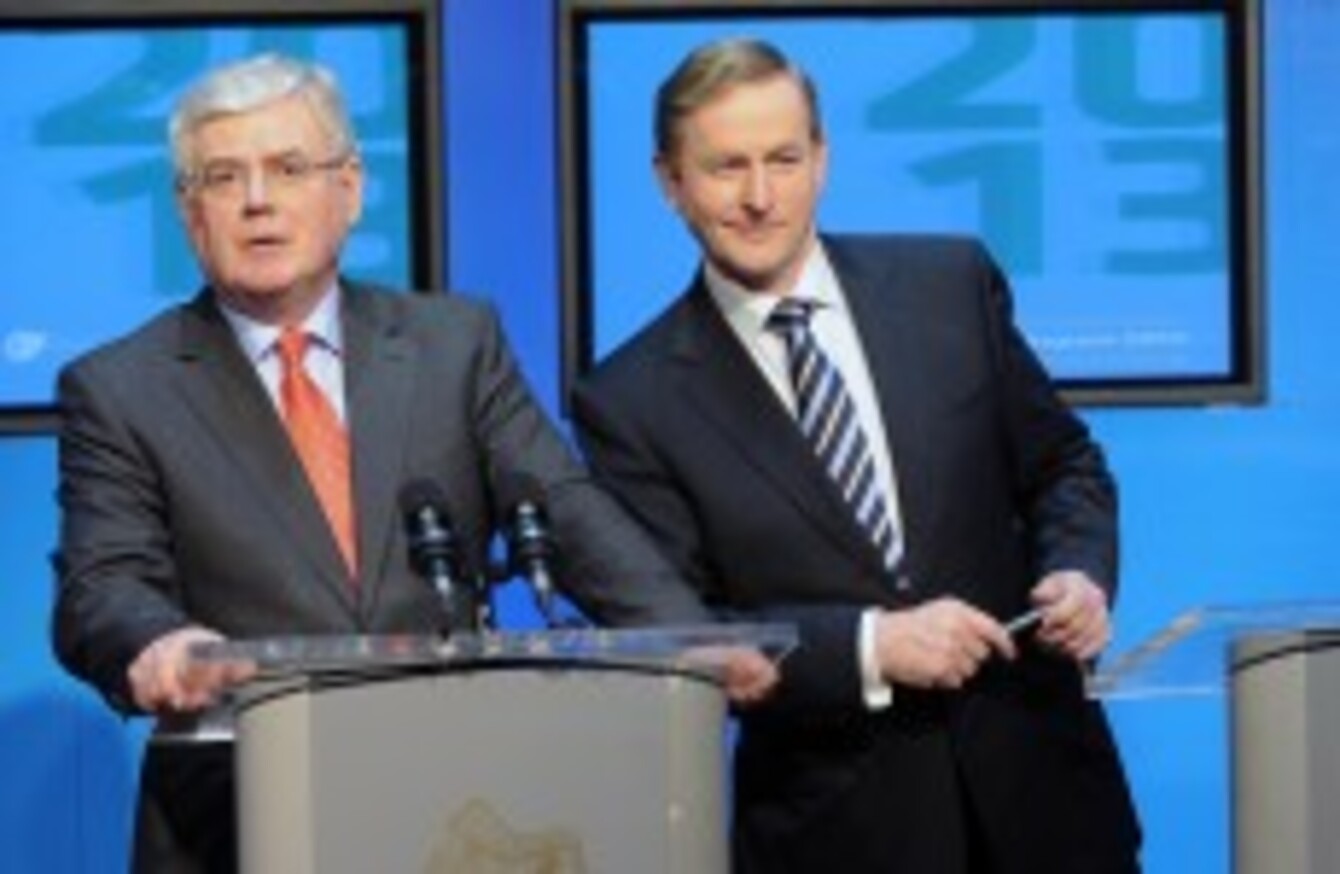 Tánaiste Eamon Gilmore and Taoiseach Enda Kenny
Image: Laura Hutton/Photocall Ireland
Tánaiste Eamon Gilmore and Taoiseach Enda Kenny
Image: Laura Hutton/Photocall Ireland
THREE QUARTERS OF people in Ireland are dissatisfied with the performance of the government according to a new opinion poll.
The Millward Brown poll for the Sunday Independent has found that just a fifth of voters are satisfied with how the government is performing with an overwhelming number dissatisfied with its performance after two years.
Millward Brown polled 985 voters over a ten day period up to last Thursday with support for Fine Gael dropping to 25 per cent and Labour's support dipping below 10 per cent to 9 per cent.
This is when undecideds – of which there are 32 per cent – are excluded.
Fianna Fáíl has topped the poll with 29 per cent, up six points from the last poll in the same newspaper a fortnight ago.
Support for Sinn Féin has dropped to 20 per cent while independents and others are on 16 per cent.
For party leaders, Micheál Martin is the most popular with 36 per cent satisfied with  the performance of the Fianna Fáil leader.
He is followed by Gerry Adams on 28 per cent, the Taoiseach is on 26 per cent and 17 per cent are satisified with the performance of Tánaiste Eamon Gilmore.