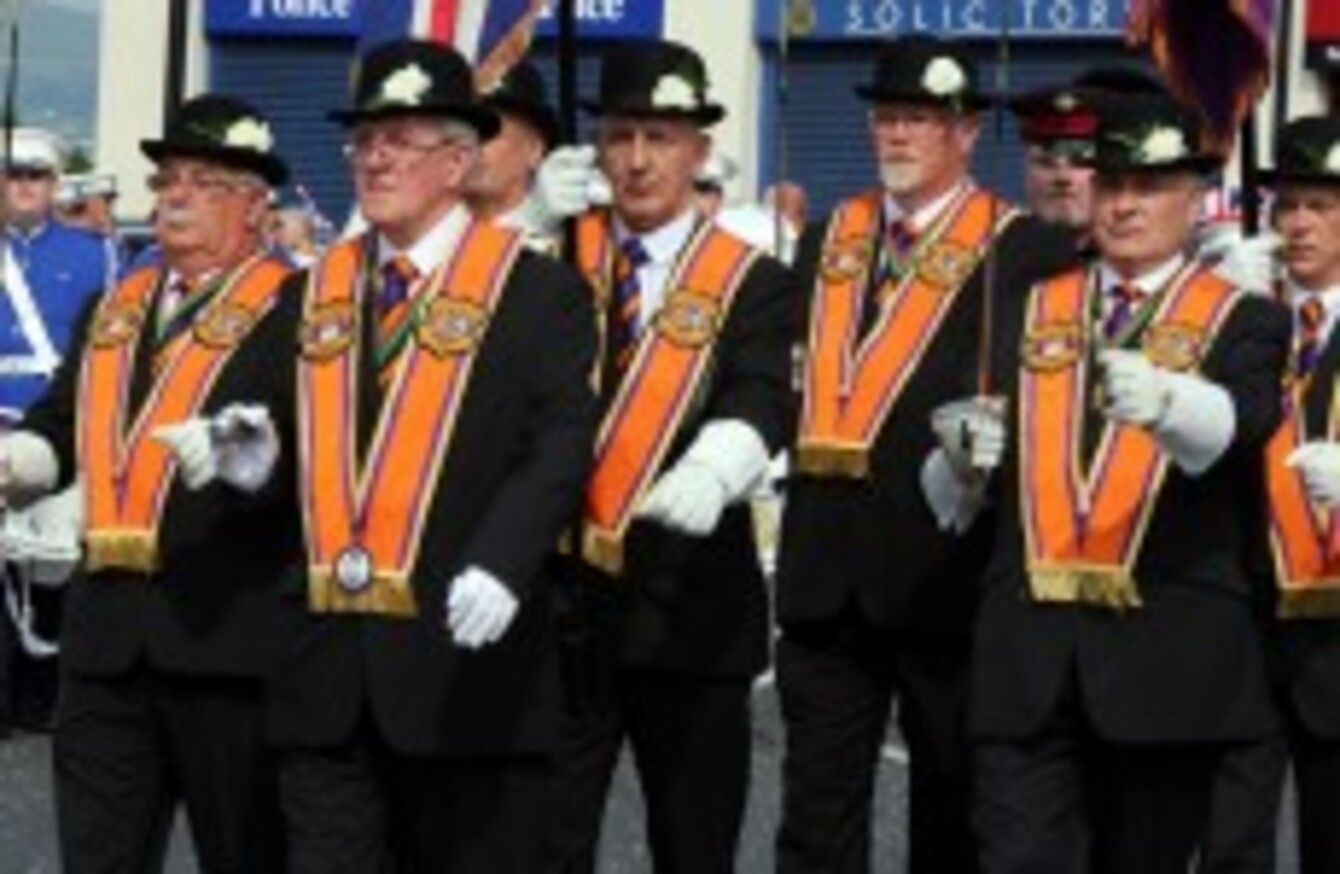 Image: PA Archive/Press Association Images
Image: PA Archive/Press Association Images
THE ORANGE ORDER led programmes that received over €2 million from the Department of Environment since 2012, new figures have revealed.
The Protestant order received the funding under EU programmes that the Department pays in to, Environment Minister Alan Kelly said in a parliamentary response this week.
Responding to a question from Labour's Dominic Hannigan, Kelly said that while no funds were paid directly to the Order, they were able to draw down funding from an EU fund the Department pays into.
"The Special EU Programmes Body (SEUPB) manages, inter alia, cross-border European Union Structural Funds in Northern Ireland, including programmes under the PEACE III initiative.
"Some €5,646,138 in funding has been allocated by the SEUPB to projects involving the Grand Orange Lodge of Ireland/related body under PEACE III. Of this, my Department has contributed funding of €2,047,289 (representing 36.3% of the total allocation); details are set out in the following tables. The EU Commission supports the PEACE III initiative of which by refunding 54.5% of allocated funding."
The PEACE III programme is an EU programme that aims "to reinforce progress towards a peaceful and stable society and to promote reconciliation by assisting operations and projects which help to reconcile communities and contribute towards a shared society for everyone".
It is available to groups in the North and border regions.
A Department spokesperson says that the money is down to a commitment to cooperation.
"The Government has stated its support for the Good Friday and St Andrew's Agreements in the Programme for Government. This includes encouraging greater economic co-operation, which can best be achieved within a peaceful, stable environment.
"This Department has a commitment to fund those programme themes that fall within its remit."