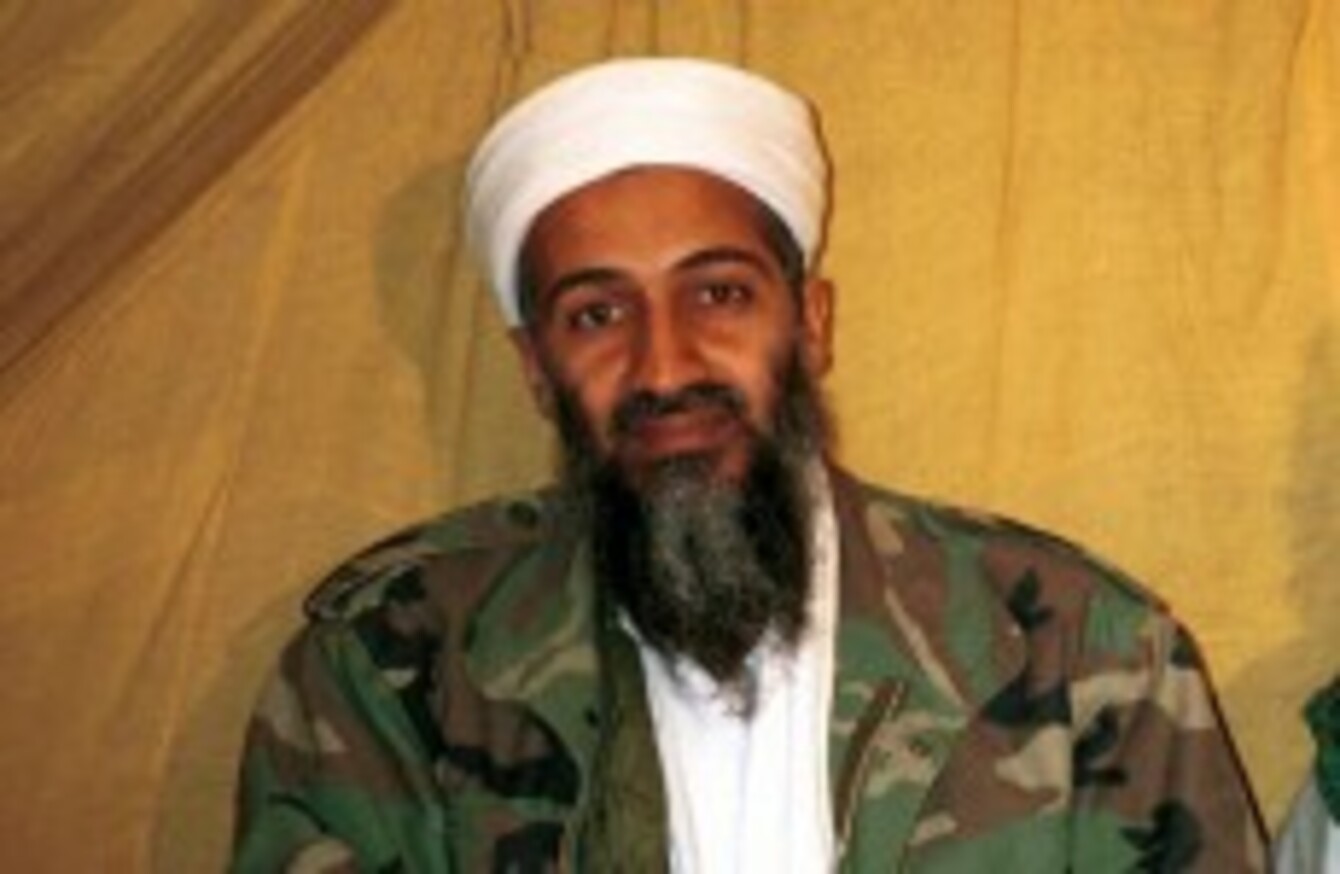 An undated photo of Bin Laden in Afghanistan.
Image: Anonymous/AP/Press Association Images
An undated photo of Bin Laden in Afghanistan.
Image: Anonymous/AP/Press Association Images
HE WORE A cowboy hat, supervised his grandchildren's playtime and ate chocolate and apples when he needed energy.
The description doesn't immediately seem to fit but those were some of the daily activities of the world's most wanted man in the years before he was captured and killed by the US.
A leaked document from Pakistan, published by Al Jazeera, provides a timeline of Osama Bin Laden's post-9/11 life, as well as minute details of his everyday existence from the day he moved into the 'Big House' in Abbottabad.
The Abbottabad Commission was set up by the Pakistani government to examine how American forces could have violated the country's sovereignty without repercussion and to probe how the Al Qaeda leader was able to live, unnoticed, within its borders for so long.
Here's just a few things we learned about the man through the report:
Before Abbottabad
In 2002, he had lost the beard and was described as a tall, clean-shaven Arab.
During the same year, he fathered another child with his third wife Amal Ahmad Abdul Fattah al-Sadah.
Bin Laden was travelling in a car that was stopped by a policeman near a bazaar in Swat.
Between 2003 and 2004, Amal had two more children with Bin Laden.
During the doctors appointments for her pregnancy, Amal pretended to be deaf and dumb. She never stayed overnight at a clinic or hospital.
The men connected with Bin Laden's whereabouts never used mobile phones, sometimes travelling distances of 150km to talk to somebody.
Bin Laden watched Al Jazeera via a satellite dish.
Construction on the custom-built 'Big House' in Abbottabad started in 2004 after land was bought. It was finished the following year.
Bin Laden and his crew moved to the Pakistani garrison town in August 2005.
Waziristan House
The occupants of the house posed as a family who fled the tribal areas because of a feud (hence the high walls, isolation etc)
Four electricity and four gas meters were installed at the Big House to disguise how many people were living there.
A local man did some odd jobs around the compound for about €3.50 per day.
The house bought a cow from the same man during the early years.
Bin Laden has been described as 'extremely frugal'.
He owned just three pairs of shalwar kameez (local Pakistani dress) for summer, three winter pairs, a black jacket and two jumpers.
He wore the 'cowboy hat' to avoid detection when he moved around the compound.
He ate chocolate or an apple when he complained of 'sluggishness'.
Despite a variety of ailments (linked to his heart and kidneys), no doctor ever visited.
Bin Laden supervised his grandchildren's playtime and religious education.
Playtime included cultivating plants and winning "simple prizes".
One of the children of the trusted guard/courier's called Bin Laden, 'Miskeen Baba', as she believed him to be poor.
The Commission's report found that a mix of negligence and incompetence by several departments allowed Bin Laden to remain in Pakistan undetected for so many years.
"Either OBL was extremely fortunate to not run into anyone [c]ommitted to doing his job honestly, or there was a complete collapse of local governance," the document says, adding that there was no excuse for intelligence services.
"Over a period of time, an effective intelligence agency should have been able to contact, infiltrate or co-opt [his support network], and to develop a whole case load of information. Apparently, this was not the case."