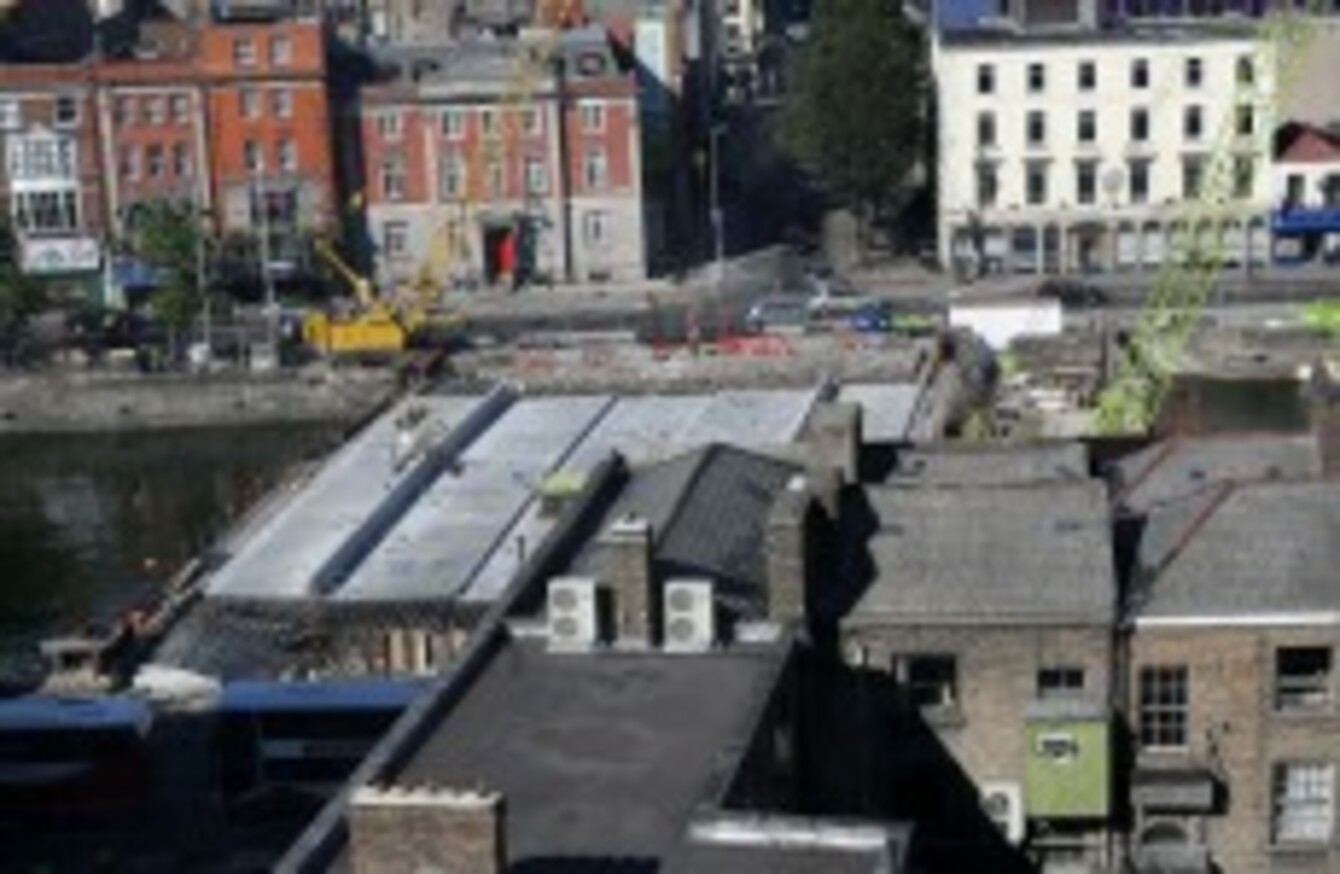 The Rosie Hackett Bridge in Dublin.
Image: Photocall Ireland
The Rosie Hackett Bridge in Dublin.
Image: Photocall Ireland
CYCLE TRACKS, WALKING routes and the completion of a new bridge across the Liffey will account for some of a new investment in sustainable transport projects in the Greater Dublin region.
In total, the Department of Transport today announced that over €32.5 million will be spent on nearly 200 projects.
As well as completion of the new bridge, there will also be work to remove the bottleneck at the Cat & Cage on the Drumcondra Road and a cycle bridge over the Dodder.
Funding has been allocated for 193 projects at various stages of design, planning, and construction in the four Dublin local authorities, and in Kildare, Meath and Wicklow.
In Dublin:
€1 million will be spent on the beginning of the Bull Road to Causeway Road, linking Bull Island and Clontarf
€2.6 million will be used to complete the construction of the Rosie Hackett Bridge
The Thomas Street/James' Street QBC and the Dubline tourist walking route will cost €2.5 million
€1 million will each be spent on cycle routes in Ballyboden and Blackrock
€75,000 will be spent on a public bike hire scheme for Dun Laoghaire
€750,000 will be spent on improving the Royal Canal towpath
In Wicklow:
A plan to upgrade Bray seafront's and town cycle tracks will be given €500,000
In Kildare:
Traffic calming in Maynooth will be given €280,000
A public transport hub in Naas will be funded with €250,000
Transport Minister Leo Varadkar says that cycling was a key concern in awarding the funding.
"From the Government's point of view it makes sense to invest in cycling because it's effective, it's healthy and it's also extremely efficient. The single best way to tackle traffic congestion is to support people who get out of their cars and on to bikes, buses, or other alternatives.
"It also makes the city a nicer place to live, to work and to visit, whether as residents or tourists."