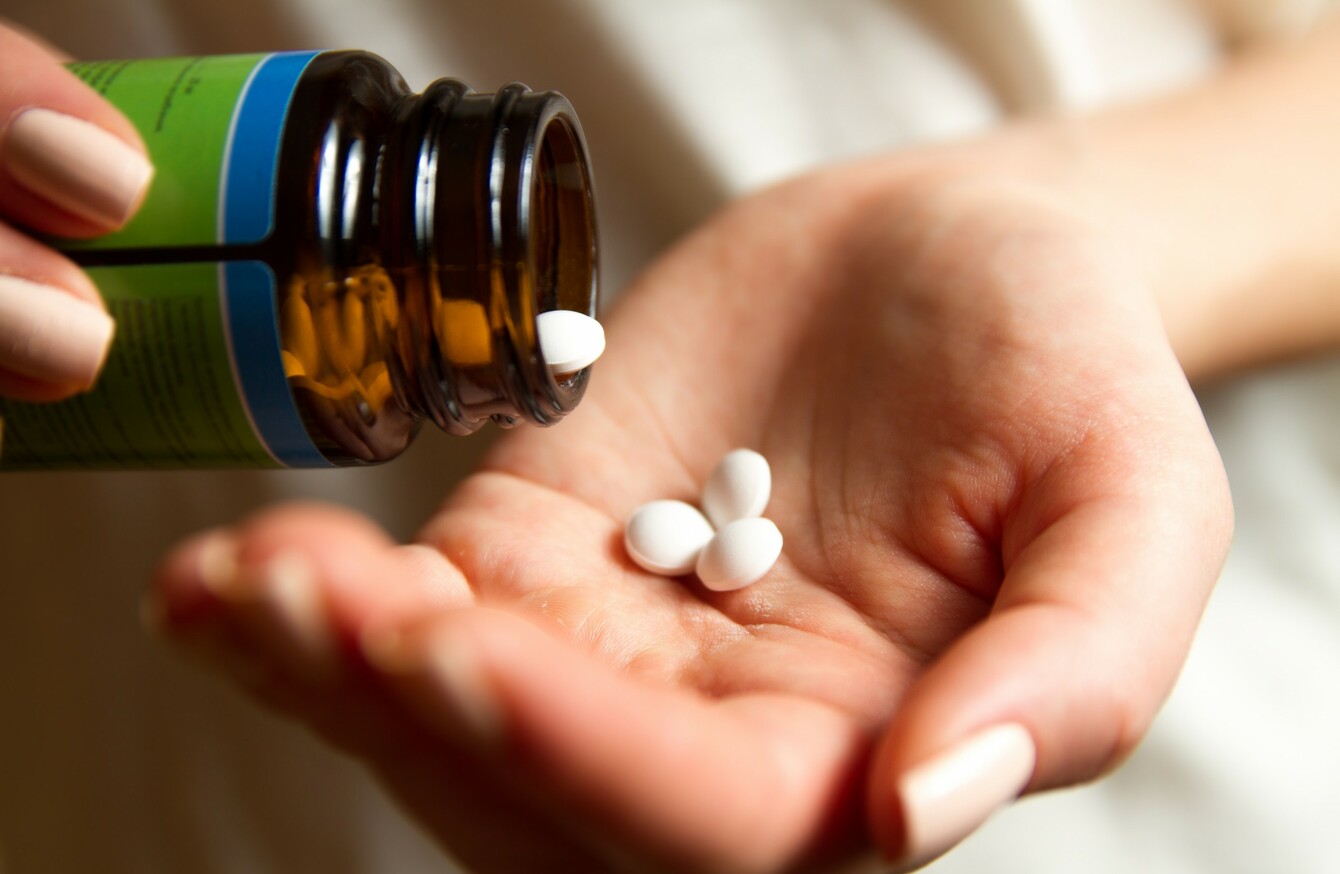 Image: Shutterstock/perfectlab
Image: Shutterstock/perfectlab
IRISH PHARMACISTS HAVE issued a warning about antibiotics, saying they need to be "used sparingly and appropriately and only when absolutely necessary".
The overuse and misuse of antibiotics is putting people's health at risk, according to the Irish Pharmacy Union (IPU), the representative body for community pharmacists.
The warning comes ahead of European Antibiotics Awareness Day, which is due to take place this Friday, 18 November.
IPU President Daragh Connolly said antibiotic resistance is "one of the most significant threats to patient safety in Ireland".
Repeated and improper use of antibiotics is the single most important factor leading to antibiotic resistance in Ireland and around the world. If we allow antibiotic resistance to grow, the antibiotics used to treat infections today will become ineffective or will stop working altogether in the future.
"This will not only cripple our ability to fight routine infections, but will also undermine the treatment of more complicated infections, especially in patients with chronic diseases."
Connolly warned that antibiotics will not work on viruses like colds and flu, and overuse can lead to bacteria becoming resistant to the antibiotic.
He said the flu vaccination, which is available in pharmacies, is the best way to "reduce your chances of getting seasonal flu and spreading it to others".
'Looking for a quick fix'
Pharmacist Caitriona O'Riordan echoed these sentiments, telling TheJournal.ie it's "human nature" for people to look for a "quick fix" when they are unwell, asking themselves: 'What can I do for now to make myself feel better?'
As such, she notes that a lot of people don't take advice about overuse of antibiotics on board.
O'Riordan encouraged people to use their local pharmacist as "a filter", as they will be able to recommend whether or not a person needs to do to their GP or if they can be helped by over-the-counter products.
People can be a bit anxious, thinking 'What if it gets worse tomorrow or the day after and I've already taken today off work?' Sometimes once a person gets the right cough bottle and decongestant and pain relief they will feel a lot better soon.
O'Riordan says resistance to antibiotics can "build relatively quickly" due to "inappropriate use and overuse", with some people taking old antibiotics they had "at home in the cupboard or your mam had at home in cupboard".
She says this practice is very dangerous as it can lead to people having difficulty fighting off superbugs and other conditions.
You don't have to go too far from any house to know someone who's been to hospital with something like pneumonia or meningitis. They are very frightening diseases. You need to know that if you got to hospital you will get right care and it will work. You need to build up immunity. If antibiotics stop working we'll be in trouble
O'Riordan said children, older people and those with with chronic diseases such as asthma, diabetes or heart disease are particularly at risk.
#Open journalism No news is bad news Support The Journal

Your contributions will help us continue to deliver the stories that are important to you

Support us now
Here are the key things to remember about antibiotics: 
Don't take antibiotics for colds and flu
If you do need to take an antibiotic, take it exactly as prescribed and finish the full course even if you are feeling better
Don't save antibiotics for later use or share them with others
Don't expect to be prescribed antibiotics for viral conditions
Global problem
In May, a report warned that 10 million people could die every year from 2050 onwards unless sweeping global changes are agreed to tackle increasing resistance to antibiotics.
The Review on Antimicrobial Resistance, which was commissioned by the British government, sets out steps to fight the emergence of so-called superbugs as infections become immune to existing drugs, allowing minor injuries and common infections to become deadly.
The cost of the measures was estimated to be €35.6 billion over 10 years — far less than the cost if the growing problem is not addressed.
Contains reporting from © AFP 2016