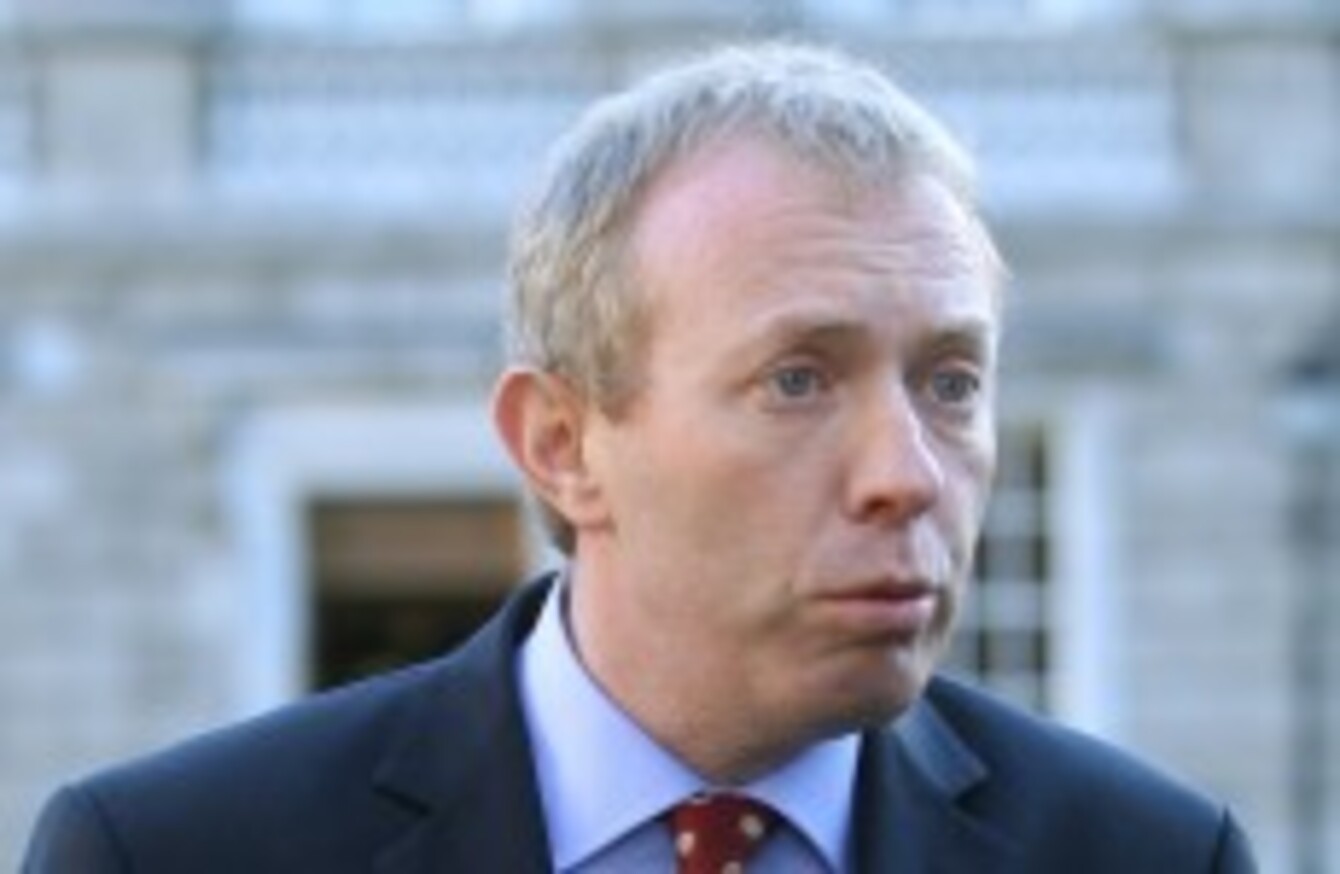 Timmy Dooley speaking at Leinster House today
Image: Sam Boal/Photocall Ireland
Timmy Dooley speaking at Leinster House today
Image: Sam Boal/Photocall Ireland
FIANNA FÁIL'S TRANSPORT spokesperson has said that the Public Accounts Committee should not be obstructed in investigating files alleging abuse of the penalty points system that have been handed to it in recent weeks.
It's emerged that the Garda Commissioner Martin Callinan and the Data Protection Commissioner Billy Hawkes have written to the PAC asking it to hand back to gardaí files that were given to it by a garda whistleblower earlier this month.
The files are reported to contain more detail about the alleged abuse of the penalty points system than has previously been disclosed.
Speaking at Leinster House today, Timmy Dooley said: "I think that the work of the Public Accounts Committee should proceed unhindered. The committee will decide whether or not they're in a position to deal with the information that has been provided to them."
"I think there has to be separation between the Houses of the Oireachtas, the gardaí and the courts."
Dooley said he believed it is right that the committee be allowed to review the documentation which it has not yet done.
Though the files may come under parliamentary privilege the PAC has written to Callinan and Hawkes to explain that the unopened documents are currently with the parliamentary legal advisor who will advise on whether or not the committee can access the files and carry out an investigation.
Yesterday the committee's clerk said that as soon as the legal advice is received "we'll then deal with the substantive issue".
Committee chairman John McGuinness explained: "The whistleblower gave the information and the information needs to be checked legally so the committee can be protected."
McGuinness said that the committee is only interested in the files from the perspective of potential systems failures and as a result potential loss of funds to the State.
Independent TD Shane Ross said the committee would "want to be very careful that we're not allowing information that should in the public arena being kept out of it".