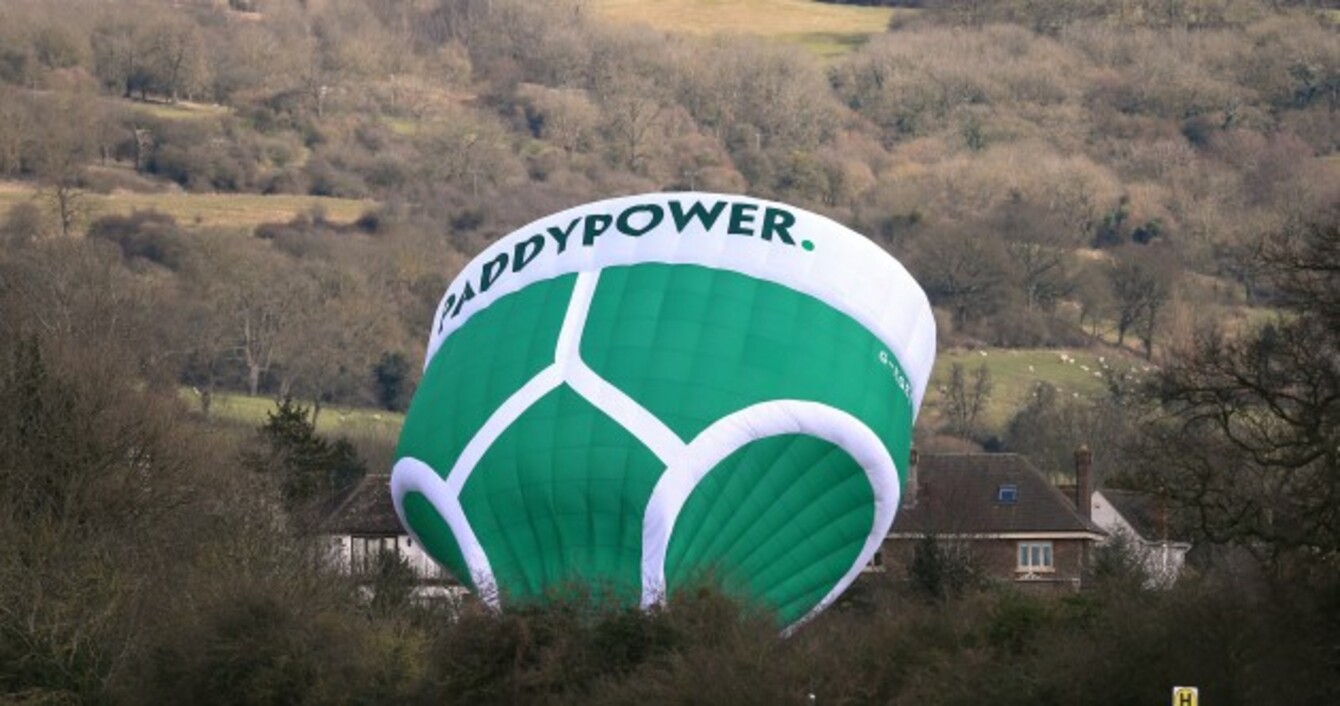 Image: Empics Sports Photography Ltd.
Image: Empics Sports Photography Ltd.
BOOKIE PADDY POWER AND online gambling exchange Betfair have agreed the basics of a merger that would create one of the world's biggest gambling companies.
The firms announced this morning they had agreed in principle to key parts of a merger that would have "compelling strategic logic" for the two outfits, which turned over a combined €1.5 billion in their last financial years.
Paddy Power shareholders would get 52% of the combined company, to be called Paddy Power Betfair, as well as a €80 million special payout. Betfair shareholders would take the remainder of the new firm.
While the two companies compete for some customers, they have some key differences: Betfair runs an exchange that allows punters to bet against one another, whereas Paddy Power fits the more traditional bookies' role with its shopfront betting stores.
A culture clash?
In a briefing note this morning, Davy analysts warned of a potential culture "clash" between two firms with "very distinctive brand values and corporate identities".
Paddy Power, in particular, has built a reputation on brash PR stunts such as a commercial that recently drew the ire of Roy Keane.
Nevertheless, Davy said the merged company was likely to be "bad news for most major competitors" and its combined offering would be "as good as, if not better than" that of rivals.
Investors also liked the announcement with Betfair shares jumping a massive 17% this morning.
Current Paddy Power chairman Gary McGann would become chairman of the combined company, while Betfair CEO Breon Corcoran would take the job as top executive.
Paddy Power's CEO Andy McCue has been earmarked as the merged firm's chief operating officer and executive director.
The companies said they were still in talks about the exact terms of the merger and the deal still had to go through the usual due diligence period before it was signed.