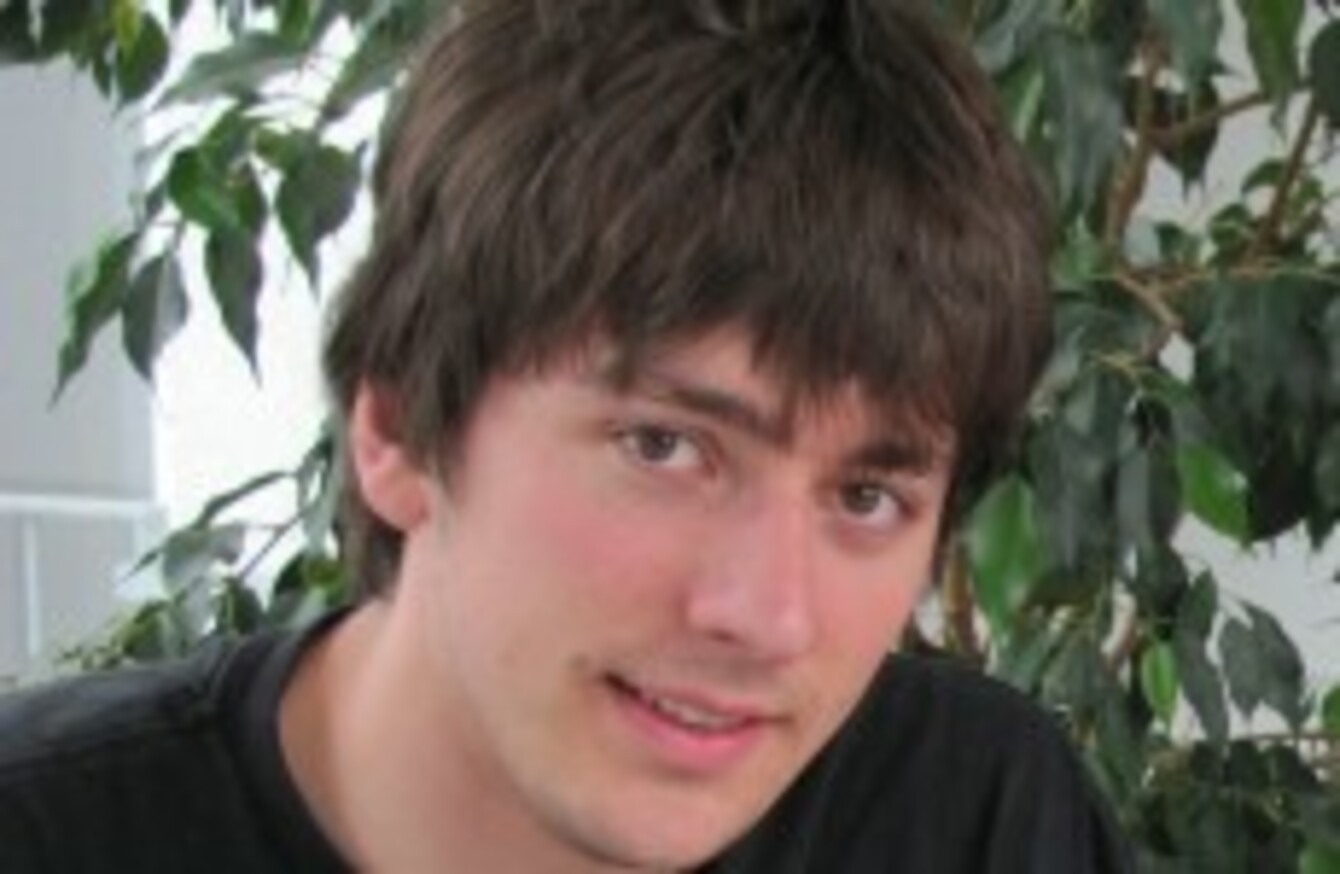 Pádraig Schaler
Image: The Schaler family
Pádraig Schaler
Image: The Schaler family
BIG P. SCHALER. PADDY.
Pádraig Schaler's friends call him by a few nicknames, testament to the 23-year-old Trinity student's popularity and outgoing personality.
These days, he's on his friends' minds a lot. It's because of one fateful morning last summer, Thursday 27 June, when Pádraig was on his way to work in Cape Cod.
People passing the young Irishman as he cycled by would have seen a happy guy, with floppy brown hair. Like all students on a J1 visa to the US, he was having a summer of fun, adventure, and new experiences.
He had just finished his Irish and History degree at Dublin's Trinity College, and was deciding on what to do next. His life stretched out before him, and his choices must have seemed countless.
But at 10am that morning, his life changed in an instant when a 4.3 ton truck knocked him off his bike.
Next steps
The fall sent him into a coma. His parents, Reinhard Schaler and Pat O'Byrne, flew to Cape Cod to be by their only son's bedside in hospital.
He was soon moved back home to Ireland, leaving behind a large hospital bill that the family hope can be paid through insurance. Pádraig's new hospital bed was at Beaumont Hospital, but his family were told that their treasured son needed intensive neurological rehabilitation.
Pádraig's family, unhappy with the options open to them in Ireland, decided to move him to Germany. It cost €12,000 for the air ambulance transport.
They spoke to TheJournal.ie about their choice, and their disappointment in Ireland's health system.
Germany
"You read it in the paper, you never think it will happen to you. The reality is it can happen to you or anybody at any time" – Reinhard Schaler
Pádraig has been in Germany since November, where he was immediately started on intensive neurological care. In Ireland, his parents say, he would have had to wait a year for this treatment.
"There's three beds in the National Rehabilitation Hospital in Dublin and usually patients get in there for three months," explained his father. "In the meantime they stay while they are waiting in an acute hospital."
The Schalers have made contact with four other families in similar situations.
"A lot of them don't speak up because they are in Ireland – people are a little bit fearful to give out [as it] might have repercussions," said Schaler.
The families told them it was "so heartbreaking just trying to access treatment", with some paying for treatment for their loved ones themselves.
People have told Pádraig's mother, Pat, that they are afraid to speak out about their situation. "That to me is the whole tragedy," she said.
Rehab in Ireland
The family are shocked that Pádraig would have only been entitled to three months in rehab in Ireland.
"They say its a matter of money, and funds. It's not – it's a matter of priorities," said Reinhard.
If you don't look after the most vulnerable people in society, what kind of society is that?
He said the German hospital is much better equipped and the health system there is  better than in Ireland, but the choice to bring Pádraig to Germany was not an easy one.
"Pádraig has a real love of the Irish language," said his proud father of his gaelgeoir son. "One of the things that we thought would be really difficult was he was going to be removed from his friends."
Pat described it as "agony" to see what happens to "somebody who was so vivacious and perfect".
Not being able to communicate with their son "just makes it so much more difficult than a physical ailment", said Pat. "The progress is incredibly slow."
With Pádraig's condition worsening, the family tried to find a solution. Thanks to being half German and half Irish, he was able to get into a German hospital.
A new life
They continue to deal with the reality of their new life. The parents still have their jobs in Ireland, and rent an apartment in Germany. They have two daughters back in Ireland.
"At moment, with fundraising we're not in debt but we are coping," said Reinhard. "Thanks to all the support from all our families."
Enda Kenny
Reinhard was so enraged by his son's situation, and what he sees as a lack of interest on behalf of the Irish government, that he wrote an open letter to Taoiseach Enda Kenny:
As the parents of a child in a coma, or to be more precise a minimally conscious state, we can tell you that "this broken health system" has not just failed our son but has also torn apart our family. It forced Pádraig out of the country he loves more than any other, away from his friends, and the language and culture he so deeply cherishes.
"I don't know how stupid they think people are," said Reinhard of the people running Ireland's health system. "I don't understand how they can sleep at night when they know that is happening to people."
We thought that if anything happened to any of us the State would look after us, the health system would be there to help us. It's not the case at all. It's really, really horrific. It's something that I really don't understand how they can keep telling us… Reilly is saying that they're cutting out of the budget and health care is going to get better. It's beyond a joke, to me it's criminal.
"What they basically do is they forget about you," said Reinhard of people in his son's position.
Milestones
At the hospital in Germany, Pádraig's tiny triumphs are huge milestones.
We ask him to squeeze his hand – he can do that now. We ask him to move his foot, he can move his foot. He is not just moving but doing that when we ask him to do it. He can understand what we are saying. He is out of this locked in deep coma that he was in when we left.
Such a terrible situation has highlighted the good they have in their lives: the supportive friends and family members. They have experienced an "outpouring of goodwill".
"People who have never been on a plane, have never been in Germany, are coming over [to visit Pádraig]," said his dad.
"There is some satisfaction that he is getting treatment. For people at home, it must be very frustrating," said his mother.
The family keep regular updates on the site CaringforPadraig, while Reinhard writes about his experiences on his own blog.
They have also put together three "simple steps of action" that they believe would greatly improve Ireland's health system.
Determined, hopeful, and focused, the family will continue to fight for their son, and all those who find themselves in the care of Ireland's health system.