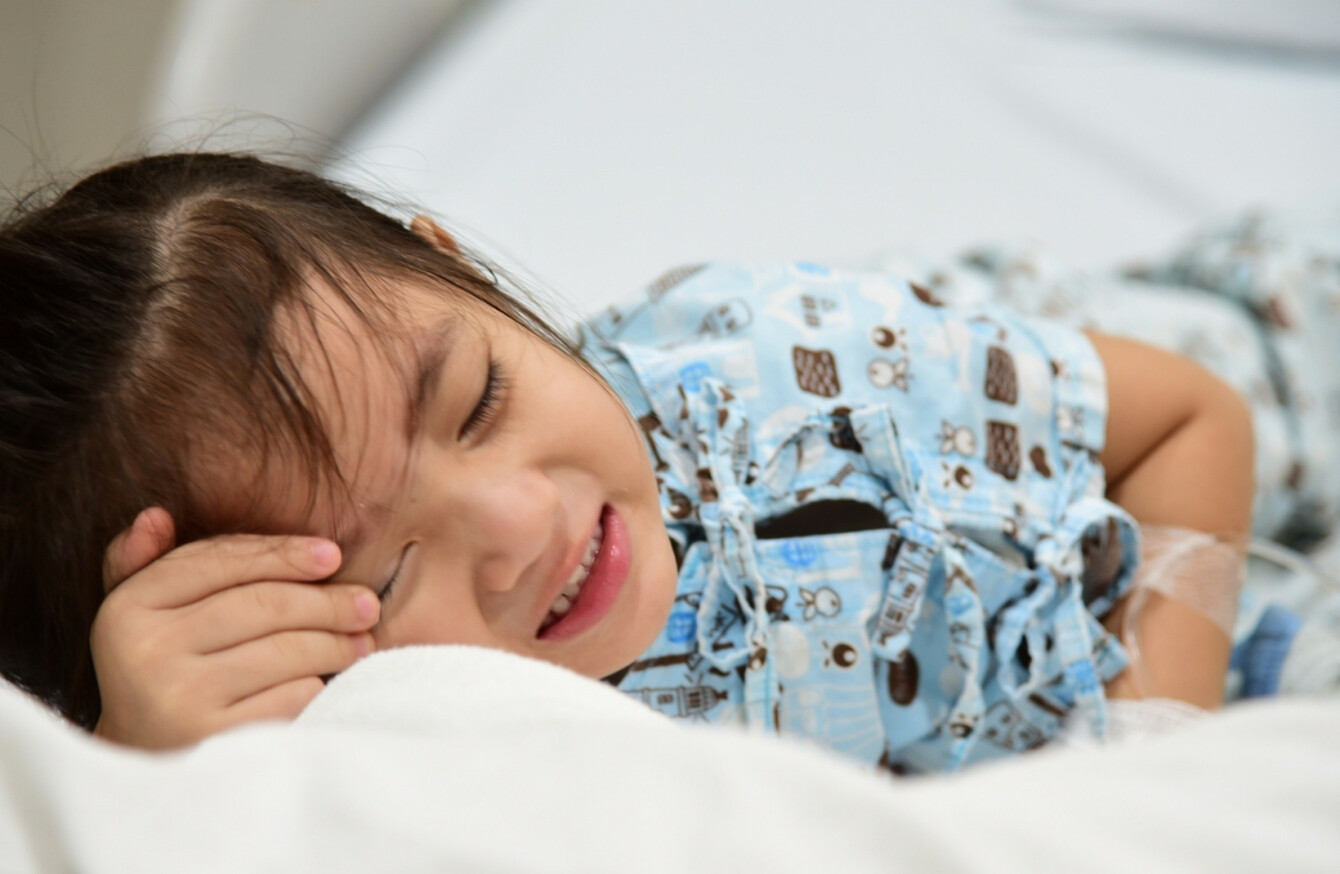 SEVENTY THREE CHILDREN have spent time on trolleys in emergency departments across three paediatric hospitals in the first two weeks of 2018.
That's according to a new paediatric trolley watch, which was launched by the Irish Nurses and Midwives Organisation (INMO) today. This child-focused trolley watch – where the number of children on trolleys in emergency departments is counted on a daily basis – follows on from the INMO's trolley watch for adult patients.
The organisation counted children in Our Lady's Children's Hospital Crumlin, the National Children's Hospital Tallaght and the Children's University Hospital Temple Street. It said that it is "unfortunate that children are now regularly being admitted for hospital care without an inpatient bed", describing the presence of trolleys in paediatric hospitals as "a new phenomenon".
While the INMO has been monitoring the number of children on trolleys since November 2017, the numbers have only been made public today.
At the launch, INMO Deputy Secretary General Dave Hughes said that the numbers are not due to an increase in children being admitted to hospital, but instead is down to capacity.
The INMO said it was launching the paediatric trolley watch in an effort to draw attention to the number of children who are having to spend time on trolleys in emergency departments while awaiting treatment.
"I think it's a regrettable step that we've had to call you here today," said INMO President, Martina Harkin-Kelly to reporters at the launch, calling the situation "another symptom… of the broken and debilitated health system we have."
She said the organisation's National Children's Section had brought the INMO's attention to the issue. Harkin-Kelly said that it is a "wake-up call for the government".
She said its main concern is safety and that the appropriate care is given and children's needs are met. "Parents who bring their children to an emergency department bring them with huge anxieties and levels of tension," said Harkin-Kelly. "Because we all know a child's condition can deteriorate very, very quickly."
"We believe we shouldn't have to count children on trolleys, it shouldn't be happening," said INMO general secretary Phil Ni Sheaghdha.
She said that staffing numbers are a concern, as are staffing numbers in the forthcoming National Children's Hospital.
Ní Sheaghdha also said that the recent flu has not massively increased the number of children being brought to hospital, as it has not majorly changed the number of children admitted to EDs.
"It is a very traumatic event for any parent and child to have to present at an emergency department in the first place, and particularly an emergency department is not the appropriate environment [for] a child who should be admitted as an in-patient," added Catherine Sheridan of the INMO.
They should not have to endure the emergency environment for prolonged periods which we are finding now. It adds to the trauma. There is nothing more frightening for a parent than to have their child sick. Therefore having to endure that type of environment for a prolonged period just adds and exacerbates a very traumatic situation.
Sheridan described the situation as "totally unacceptable".
The INMO said it wants the paediatric trolley watch to bring government attention to the issue.
#Open journalism No news is bad news Support The Journal

Your contributions will help us continue to deliver the stories that are important to you

Support us now
Overcrowding
Speaking last week, Taoiseach Leo Varadkar said that he doesn't want any patient in Ireland to "face the indignity and the risk to their health that comes with prolonged trolley waits".
The Taoiseach said the case for extra beds in our hospitals is "indisputable", adding: "Even if there was no overcrowding in our hospitals we would say we still need more bed capacity and that's down to the fact that we've a growing population, an ageing population."
Varadkar said between 150 and 200 extra beds were made available in Irish hospitals in both 2016 and 2017. He added that this will continue throughout 2018.
A bed capacity review is due to be brought before Cabinet within the next week.
HSE Chief Executive Tony O'Brien apologised last week to patients waiting on trolleys, saying that more recruitment in the health sector is needed, as well as extra beds.