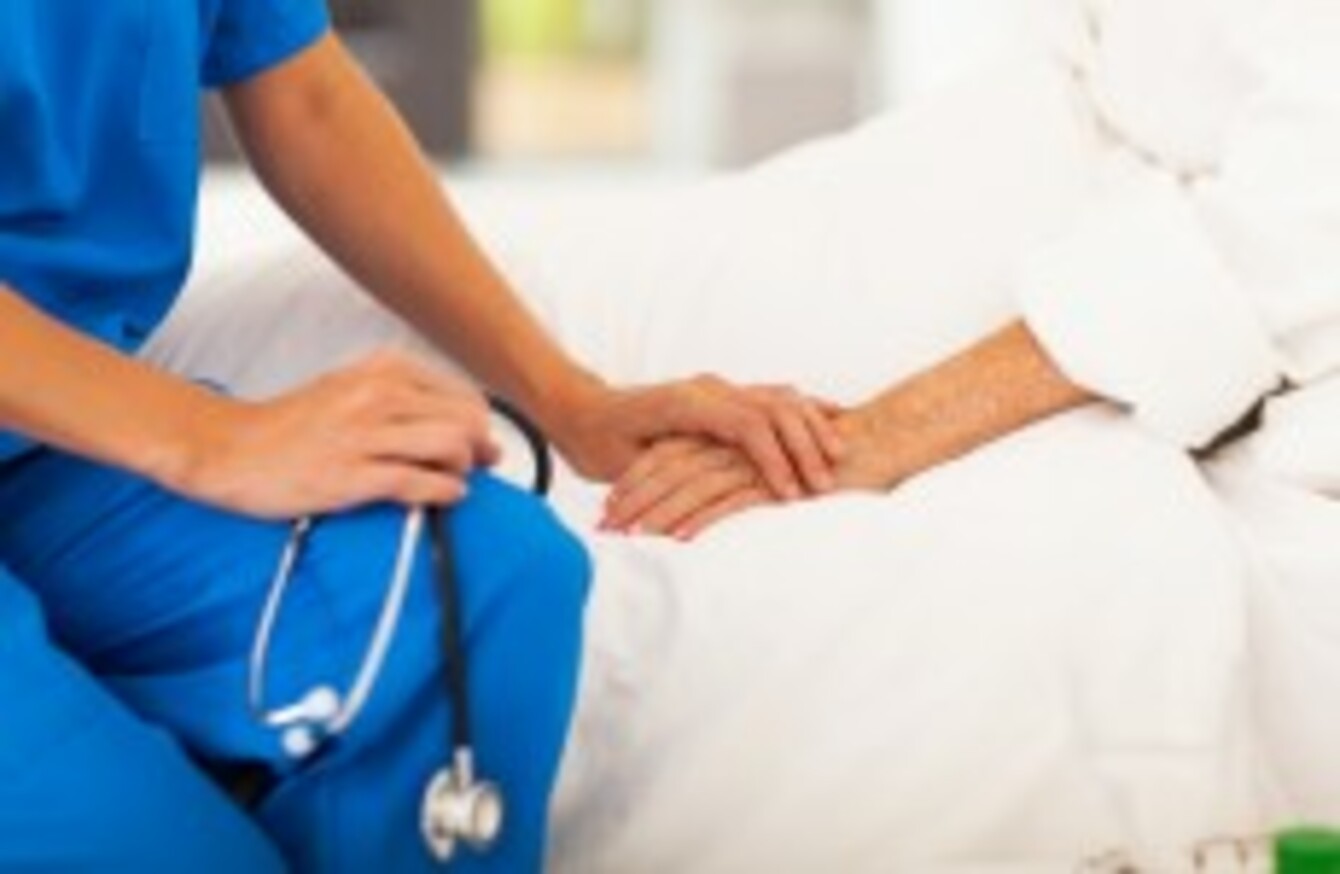 Image: Shutterstock
Image: Shutterstock
Updated 3.30pm
THE JOINT COMMITTEE on Health and Children today launched a report today on end-of-life care and palliative care in Ireland.
The report's publication follows a public consultation process and a series of committee hearings on the issues surrounding end-of-life care.
Late last year, the committee met with a range of stakeholders and experts, including The Irish Hospice Foundation, the Irish Centre for Social Gerontology, the Irish Palliative Medicine Consultant Association, the Voluntary Hospices Group, and the Irish Childhood Bereavement Network.
Sharon Foley, CEO of the Irish Hospice Foundation, told the committee at the time that every year 29,000 people die, leaving an estimated 290,000 people bereaved. She also said the spend on palliative care in Ireland is "largely unplanned and uncoordinated".
Dr Paul Gregan, palliative care consultant and GP, also emphasised the importance of considering care "from a physical, psychological, social and spiritual perspective".
"Care of the imminently dying is a smaller but extremely important part of what palliative care is about; much as care in pregnancy is not all about the birth, palliative care is not all about dying," he added.
The report makes a number of recommendations including the development of a national strategy on palliative care, end of live and bereavement for the health sector as evidence suggests that expenditure in the health budget may be as high as €1.3 billion a year.
"A strategic approach would – at the very least – ensure that we spend our €1.3 billion in a more planned and focussed way," the report says.
The committee report also points to disparities which exist in the provision and funding of specialist palliative care services in Ireland and recommended the government address this.
Speaking after the publication of the report, Sharon Foley said she hoped the government will act on its findings and put palliative care at the top of health and other policy agendas.
"It is the right of every person to die in comfort and dignity but this is something we must plan for," she said.
"It is possible to secure high quality care for those facing death while also ensuring the very best use of resources. A national strategy on palliative care, end of life and bereavement, as recommended in today's report, will play a key role in ensuring this."