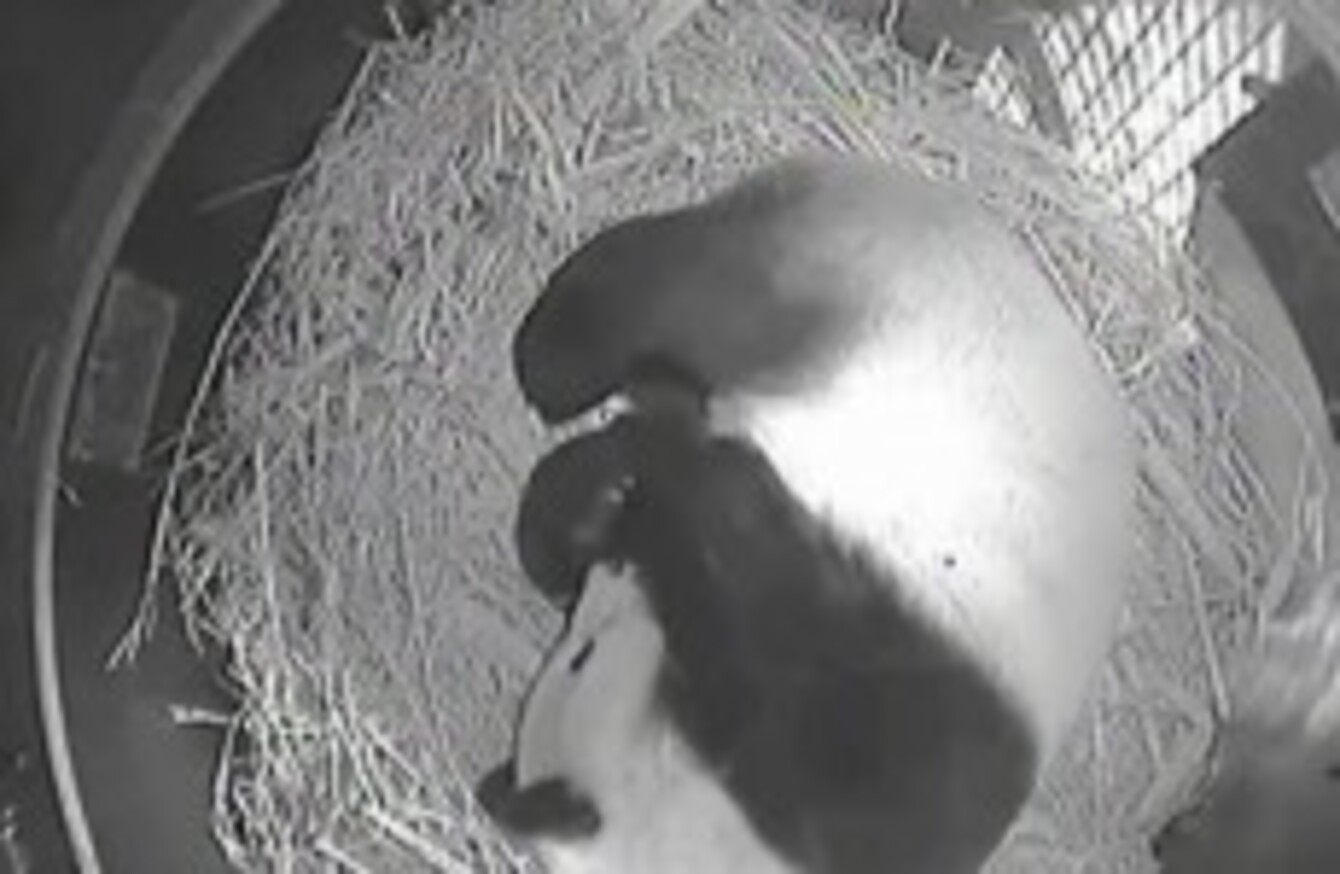 Bai Yun just prior to giving birth
Image: San Diego Zoo
Bai Yun just prior to giving birth
Image: San Diego Zoo
IT'S PROBABLY TOO small to literally rip your face off just yet, so it's safe to say 'awwww' about San Diego Zoo's latest addition – a panda cub born to mother Bai Yun.
The zoo's Suzanne Hall has written in a blog post that despite Bai Yun's age (she's 20), she has proven herself to be a "hero mother" who had the baby in her embrace before it even touched the ground after birth.
The birth was watched by zookeepers and researchers via a closed circuit camera and the cub was born at 2.10pm yesterday.
Bai Yun is one of three giant pandas at the zoo, which calls them their "world famous celebrities". This is her sixth cub. It will be a while before the baby is available to view by the public, but San Diego Zoo do have a handy panda cam to keep up with its progress.
We're in a glass case of emotion*.
Staff at San Diego Zoo celebrate as Bai Yun gives birth. Image: San Diego Zoo

*If you've never seem Anchorman, you might be a bit lost.