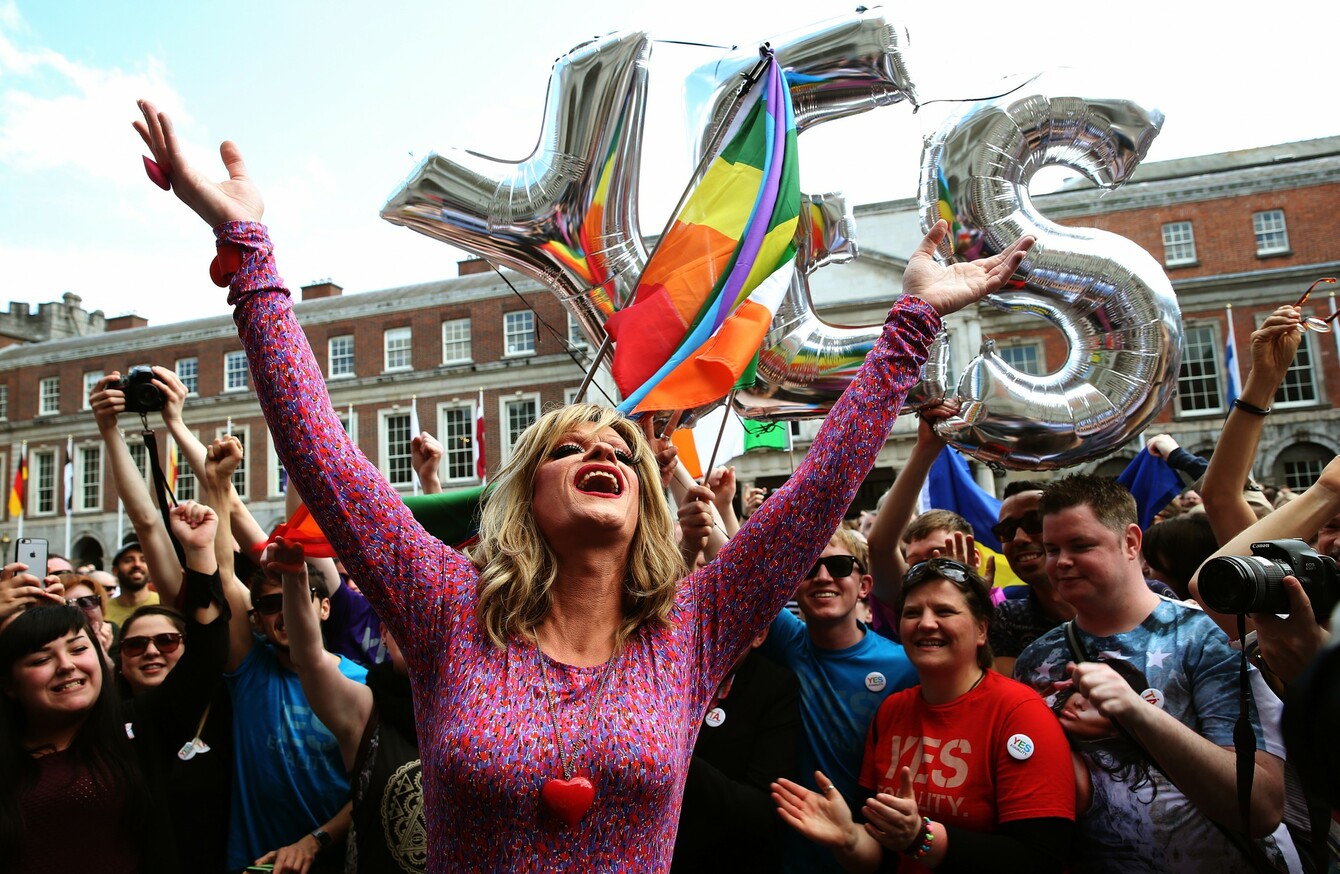 Image: Brian Lawless/PA Archive/Press Association Images
Image: Brian Lawless/PA Archive/Press Association Images
PANTI BLISS HAS finished in 29th position in a Time magazine readers' poll of the 100 most influential people in the world.
The activist and drag queen, also known as Rory O'Neill, was placed ahead of US vice president Joe Biden (31st), Rihanna (36th) and Russian president Vladimir Putin (44th) with 1% of the vote.
US presidential candidate Bernie Sanders topped the list with 3.3% of the vote.
The poll, which closed last night, runs alongside the Time 100 – an annual power list compiled by the magazine's editors – that will be announced on 21 April.
'Global champion'
Earlier this year, Time described Panti as a "global champion for equality" and "one of Ireland's most prominent advocates for LGBT rights".
Writing on Facebook last night, she said: "So voting is closed on the Time 100 poll, and bizarrely I came in at #29 (suck it, Vladimir Putin!).
"That doesn't mean I'll actually be on their list though because that's decided by the magazine's editorial board, not the public, but I feel like it might at least get me an invite to the party, right?
"If it does, I'll need a date. I'll be taking applications. Unless Zayn decides to come with me … in which case, applications closed."