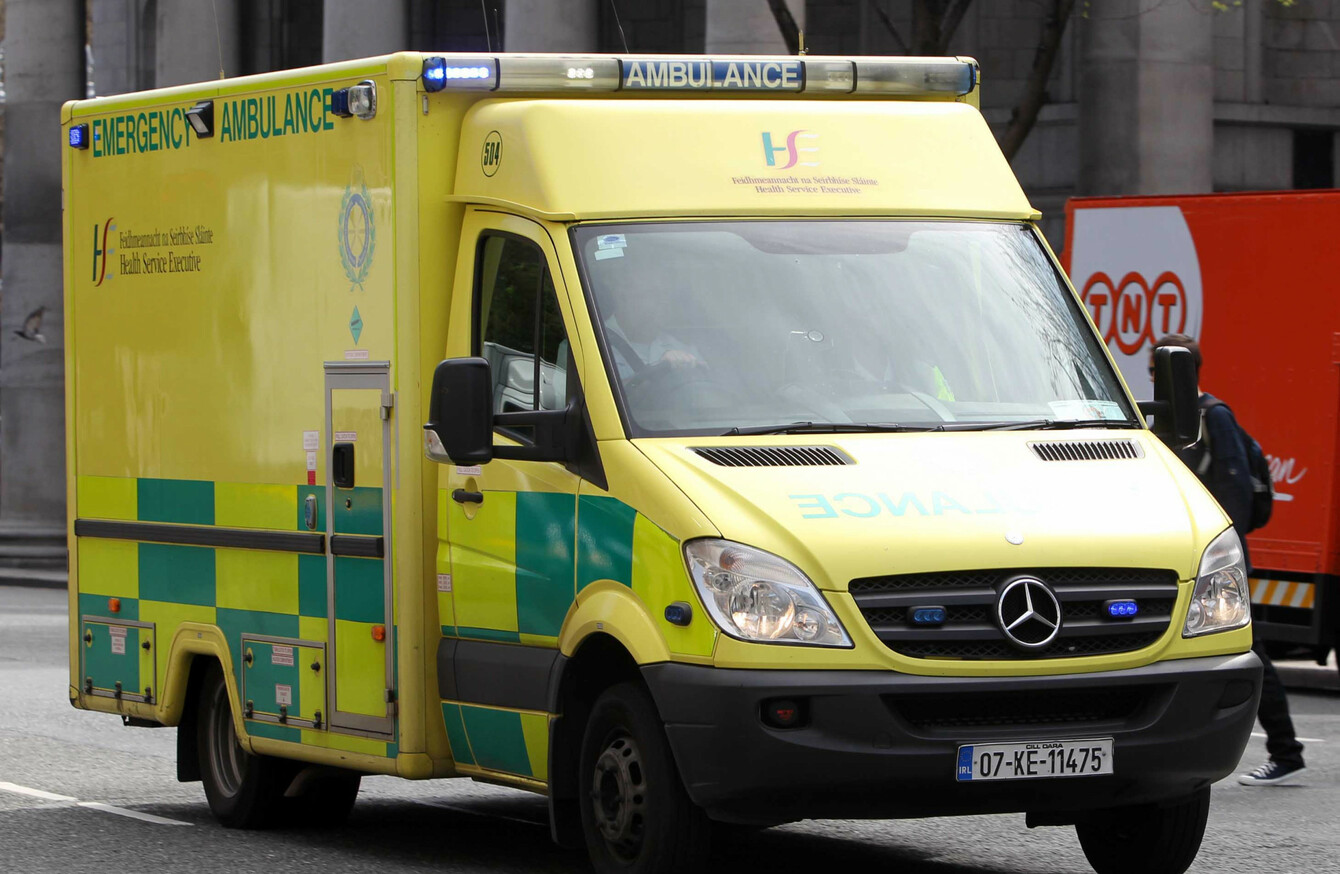 Image: Sam Boal/RollingNews.ie
Image: Sam Boal/RollingNews.ie
HSE PARAMEDIC ANDREW Long today pleaded guilty to assaulting two female first aid students when he placed them in a choke hold five years ago.
The 35-year-old dramatically changed his plea at Ennis Circuit Court just before the State and defence were about to make their closing speeches before a jury at the end of the three day trial.
Long knocked mother of one, Mary Nihill out and rendered her unconscious with his choke hold and Nihill wept at the back of the court and was comforted by her partner after Long twice uttered 'guilty' when re-arraigned on the charges.
Long changed his plea after discussions between his legal team and the State prior to the court where the State agreed to a less serious charge against Long's second victim and mother of three, Elise McMahon.
However, Long of Carraig Dubh, Tobertaosceain, Ennis now faces a jail term up to five years after his plea of guilty to the more serious assault causing harm against Mary Nihill contrary to Section 3 of the Offences Against the Person Act.
In evidence, during the trial, Nihill got visibly upset in the witness box as she recalled how Long knocked her out during an evening Civil Defence first aid class at the Vocational Education Centre in Scarriff in March 2013.
Nihill told the court that after the incident,
I was in shock. I thought I was in safe hands with a professional paramedic. He tried to knock me out – he did knock me out.
In a corridor at the centre, Nihill said she was sitting down and that from behind Long placed his left arm around her neck and applied force with his other arm.
She said:
I was choking and slipping on the chair and telling him to stop. I wanted to go out, but I couldn't escape.
She said:
At no time did I consent to him putting his hands around my neck.
Lost consciousness
Long performed the same manoeuvre a second time despite her saying 'no' and she lost consciousness due to the pressure on her airways during the second manoeuvre.
She said:
I don't know how long I was out for, but when I came to, he was sitting in front of me with his two hands on my knees.
Nihill said that she was drooling from the mouth.
Elise McMahon from Broadford also attended the course the same night and was seven months pregnant at the time.
McMahon also stated that Long called her out to the corridor that night after the class was over.
#Open journalism No news is bad news Support The Journal

Your contributions will help us continue to deliver the stories that are important to you

Support us now
McMahon said that Long put his arm wrapped around her neck from behind.
She said:
My airwaves were cut off. I was conscious, but literally I couldn't talk. I had no voice. It was the weirdest feeling. It scared me. The only way to stop was to push my body forward.
As part of the prosecution case, the head of the country's Civil Defence College, Roisín Maguire said that the manoeuvre carried out by Long on the two women at "could have been life-threatening because basically, you would be restricting blood flow to the brain".
Dangerous manoeuvre 
Maguire told the court that it "would result in a restriction of oxygen to the brain and it would be a dangerous manoeuvre in my opinion".
Maguire added:
The manoeuvre is not included in any of the manuals or any of the first aid literature in all of my training. There is nothing that would demonstrate that kind of manoeuvre that I would see in training.
In court today after Judge Gerald Keys discharged the jury, counsel for the State, Philip Rahn BL said that there was no State objection to Long being remanded on continuing bail to 26 June for sentence.
Rahn said that victim impact statements from the two victims will be prepared for the sentencing hearing. As part of the bail terms, Long is not to have any contact with the victims or their families.