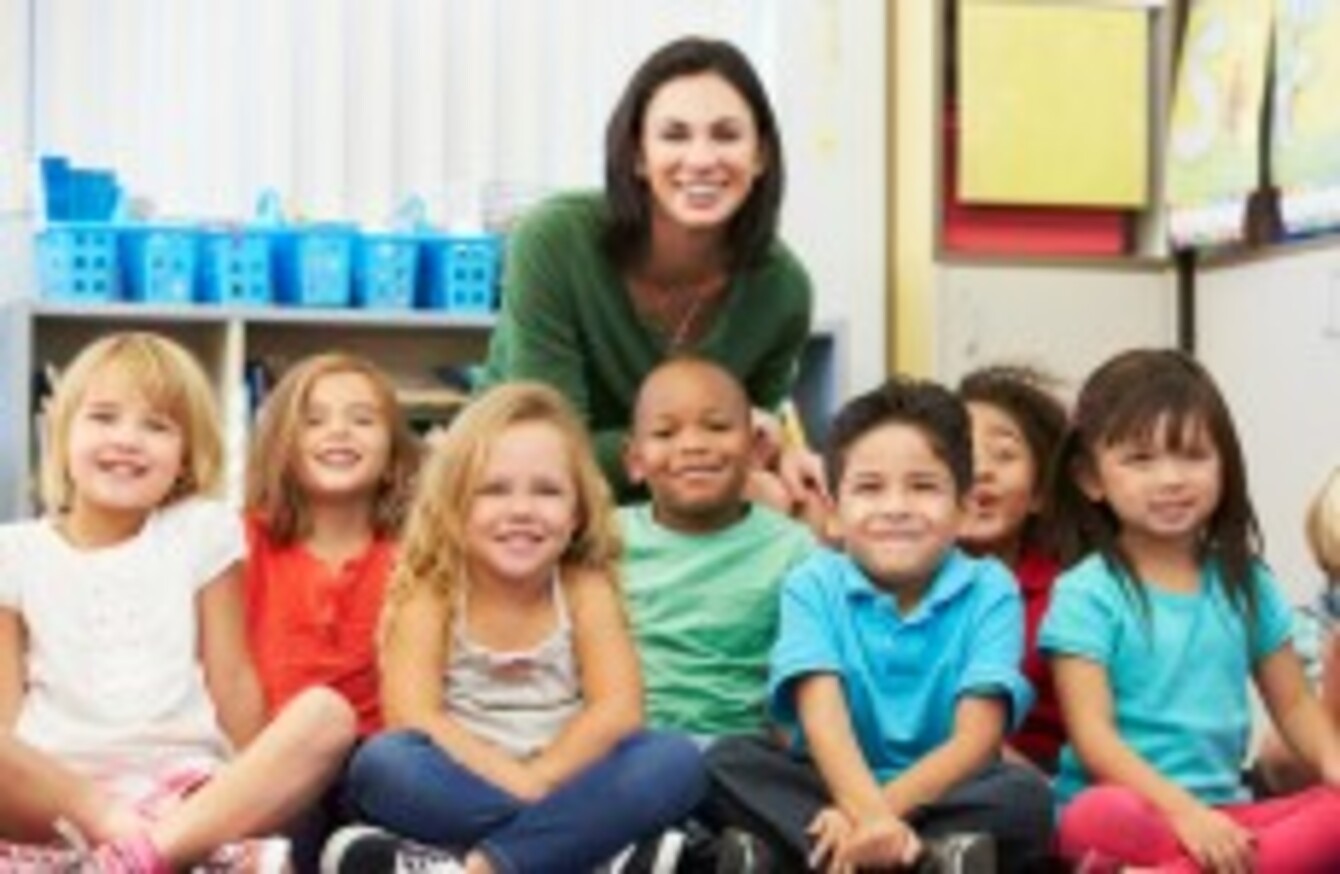 Image: Shutterstock/Monkey Business Images
Image: Shutterstock/Monkey Business Images
FOUR NEW SCHOOLS are set to open across the country – all of which will be multi-denominational.
The primary schools will open this coming September in time for the new school term and are said to be part of a divesting process of moving patronage away from the Catholic church.
There is a requirement for approval by the main patron to allow for an alternative school patron to enter each area. In each instance this is the local Archbishop or Catholic Bishop.
Of the four schools, three will be Educate Together institutions. These will be opening in Tuam, Co Galway; New Ross, Co Wexford; and Castlbar, Co Mayo.
A fourth school will be opened in Birr, Co Offaly and will be a Gaelscoil operating under the patronage of An Foras Pátrúnachta.
Patronage 
The establishment of these new schools follows surveys of parents on the patronage choice in 43 towns around the country. In 28 of the towns a sufficient number of parents expressed a desire for an alternative patronage model.
In this survey Birr in Co Offaly was the only area where parents opted for a Gaelscoil.
This research was carried out during 2012 and 2013.
The establishment of these schools has taken place with cooperation of Catholic patrons in the various areas. Speaking about this, Minister for Education, Jan O'Sullivan, said:
The engagement with patrons is very positive and I thank them for the openness of their approach. I am sure that with the co-operation of all concerned and with the support of my Department, further progress can be achieved for 2016 and beyond.
The new schools for 2015 brings the total number of new schools opened to nine. All of these are multi-denominational – eight of which are operated by Educate Together and one of which is operated by An Foras Pátrúnachta.
Reaction 
'Educate Together' has this morning welcomed the decision by the Department of Education and Skills to assign patronage of three of their schools.
Speaking about the development, Educate Together CEO, Paul Rowe, said:
We are delighted to have the opportunity to open new schools in New Ross, Castlebar and Tuam, and to meet the demonstrated demand for educational diversity in the area.
In Ireland 95% of schools are currently under the management of either the Catholic Church or the Church of Ireland. Of the 3,200 primary schools in Ireland around 2,900 are under Catholic patronage.
There are 74 Educate Together schools around the country.