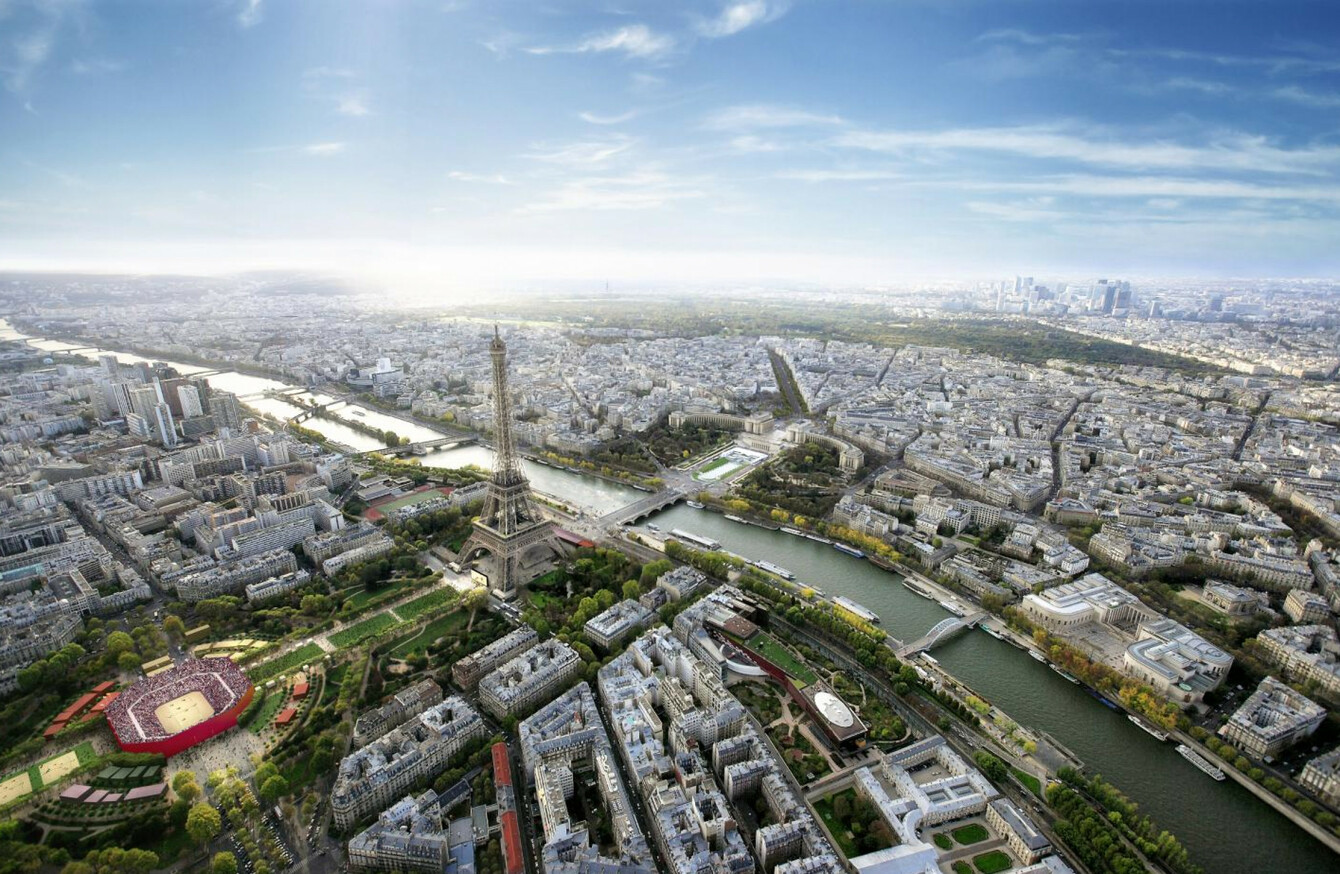 Champ de Mars
Champ de Mars
THE COMPANY WHICH will build 38 Olympic venues in Paris plans to host the beach volleyball underneath the Eiffel Tower.
International sports and entertainment design practice Populous and Egis, the Paris-based, international consultancy, engineering and operation group, were chosen in 2016 to collaborate on the Paris 2024 bid, which was confirmed this week.
The winning concept of Paris as an Olympic Park will see Olympic and Paralympic events take place against the backdrop of Paris' historic buildings, streets and landmarks including the Champs Elysees and River Seine as well as beach volleyball at the foot of the Eiffel Tower. Populous is the only firm to have designed three main Olympic stadiums having done the stadia for Sydney 2000, London 2012 and Sochi 2014.
The International Olympic Committee this week named Paris and Los Angeles as hosts for the 2024 and 2028 Olympics.
Paris 2024 officials hugged and cheered following the vote, basking in victory after three previous failed bids to land the 1992, 2008 and 2012 Olympics.
The 2024 Games will mark the third time Paris has staged the Olympics, coming exactly 100 years after they last hosted.
Populous Senior Principal Ben Vickery said:
"We are proud to have played a part in the successful Paris 2024 bid. Bringing people together to enjoy an unforgettable experience is the overriding ambition of Populous in all that we do and is at the heart of the Paris 2024 vision.
"The city of Paris will be a magnificent Olympic Park and transforming some of the world's most beautiful and historic sites into temporary stunning stages for sport will provide unforgettable images around the globe."

Risk
However, Paris has set aside a relatively modest €6.6 billion for the work. Other host cities have seen their budgets expand massively.
Vladimir Andreff, a sports economist at Paris' Sorbonne university, described Olympic budget inflation as "the curse of winning an auction".
"In theory, the winner of an auction is the most optimistic participant and the one prepared to outbid everyone else," said Andreff, one of three experts who contributed to a financial impact study commissioned by the Paris bid team.
"And when there are a lot of competing cities, the winner is trapped."
Bernard Lapasset, the co-head of the organising committee, said the bid was "sheltered" from changes to financial conditions in the future because 95% of the venues already exist.
Paris is planning to use the Stade de France, built for the 1998 World Cup, as the main Olympic Stadium, whereas London and Athens both had to build stadiums.
Paris only has to construct three sites – the athletes' village, which at €1.3 billion is by far its most expensive item, a media centre and an aquatics centre.
The total bill for permanent venues is estimated at €3 billion, of which the French state and local authorities will pay half, while the other half will come from private investment – the athletes' village will be partly privately financed.

With AFP