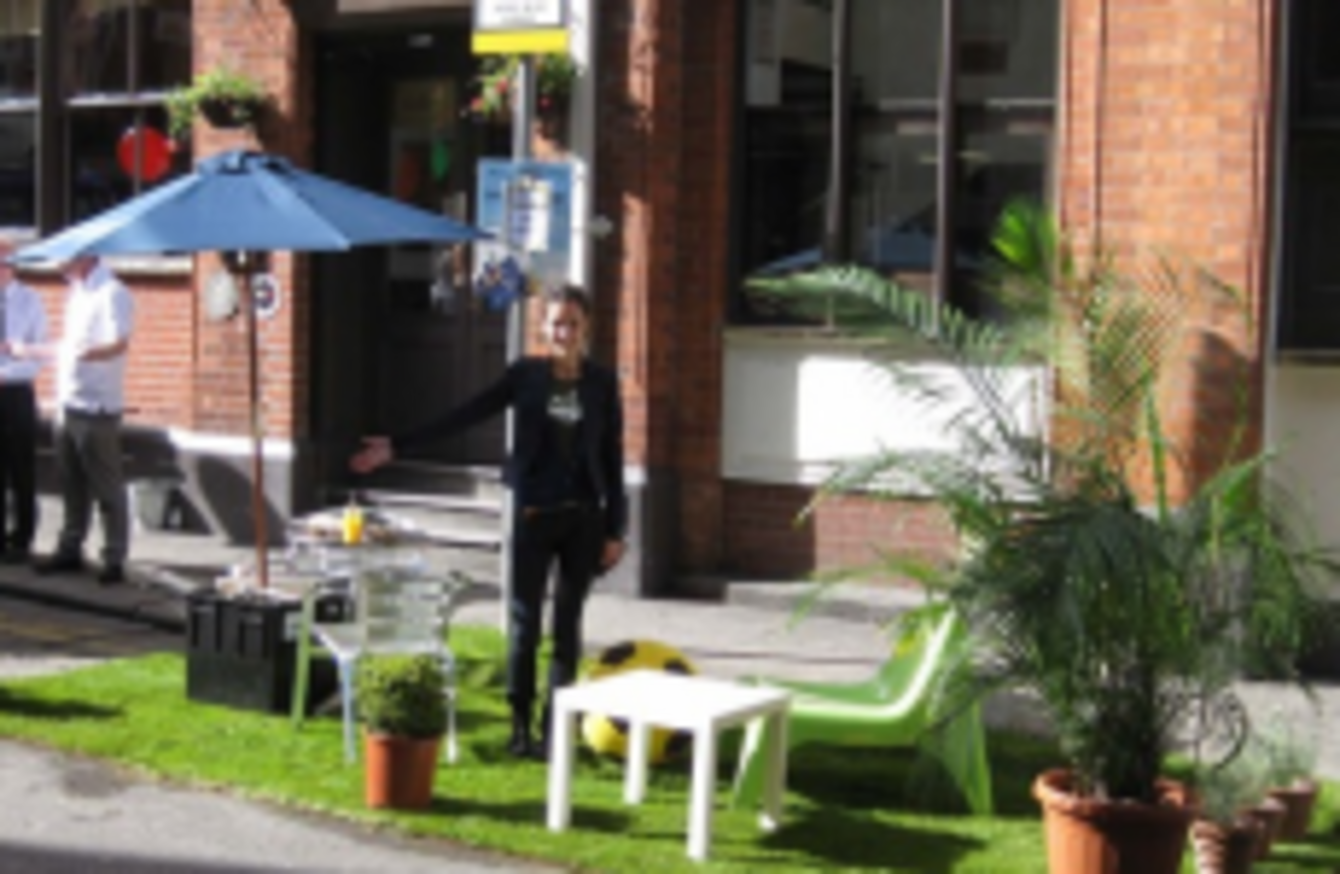 One of the parks at Dame Court last year
One of the parks at Dame Court last year
GREEN SPACES WILL be springing up all over Dublin today as part of a global effort to reclaim parking spaces in urban areas.
Cities all over the world are taking part in the initiative, known as 'Park(ing) Day' and 26 sites around the city will play host to 'pop-up' parks later.
It's based on an idea that started in San Francisco in 2005, when Rebar, a local art studio, took over a single metred space, and transformed it — installing grass, benches and even a tree.
The original garden lasted for just two hours, but the idea took off the following year. According to the originators:
Rather than replicate the same installation, we decided to promote the project as an "open-source" project, and created a how-to manual to empower people to create their own parks without the active participation of Rebar. And thus "PARK(ing) Day" was born.
Groups like the Dublin Cycling Campaign, the Science Gallery, GoCar and DIT Architecture are all taking part in the initiative's Irish incarnation.
"There are no companies involved as such, it's a variety of different groups, and there'll be a number of charity and other angles promoted," Siobhán Maher of Dublin City Council told TheJournal.ie.
The council is providing the spaces to the groups for 24 hours, and most of the parks will be open between midday and 6pm.
Check out this map for more details of the sites: