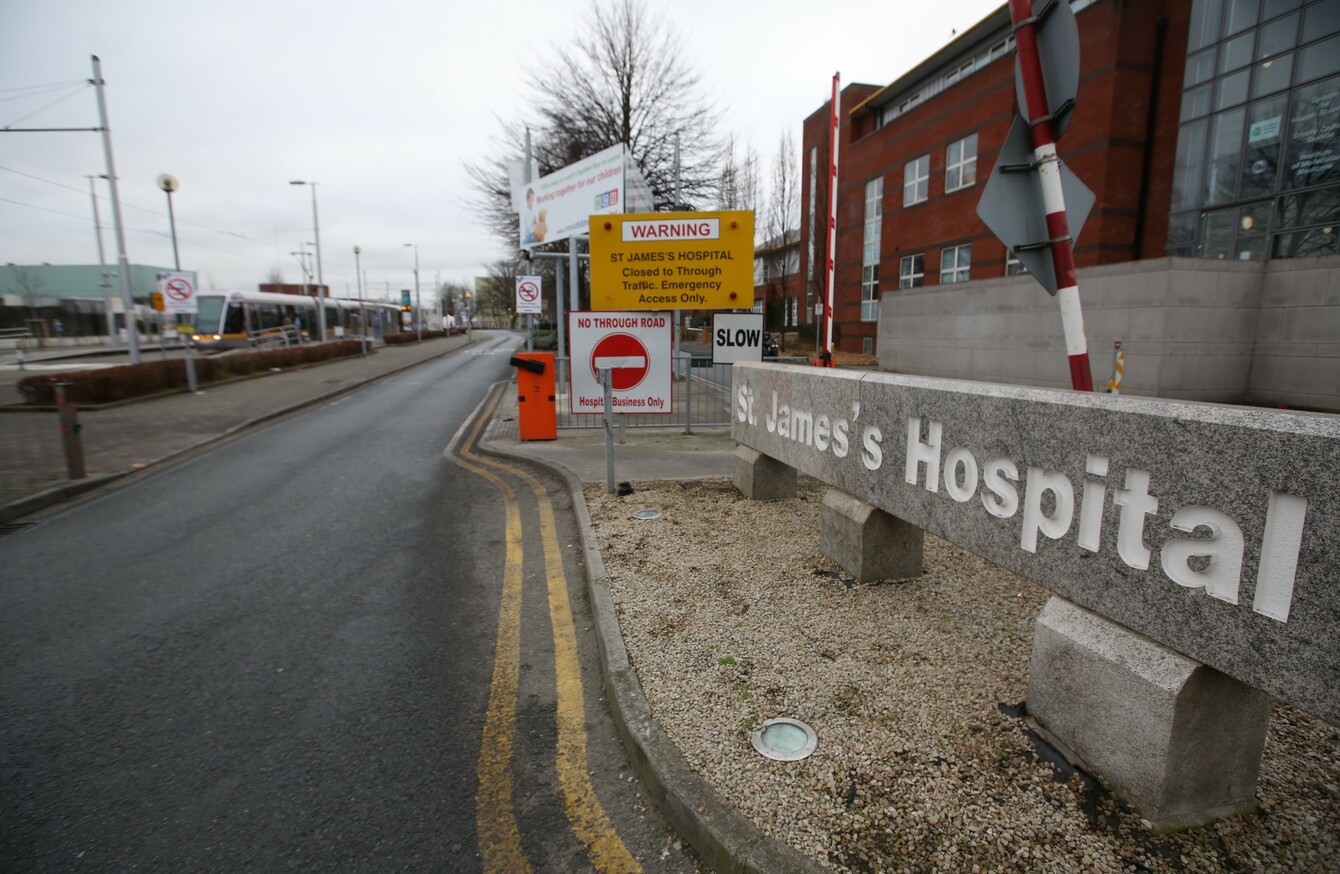 SAINT JAMES'S HOSPITAL has defended its decision to take parking spaces from staff, saying it is a consequence of the building of the new children's hospital.
The Irish Nurses and Midwives Organisation (INMO) reacted angrily to the withdrawal of the spaces, saying they did not expect work to begin until October.
Over 100 INMO members met last Thursday and condemned the actions of management. The meeting heard how nurses working 12 hour shifts need to be assured that a safe and secure car space will be available for them.
The INMO says some nurses are travelling significant distances and need car parking on site. For many, they say public transport is simply not feasible.
An INMO statement said the move came without consultation.
In the current climate of severe difficulties in retaining nurses, this move, which completely disregards the cost increasing implications that will accrue and the inconvenience for shift workers, is unfair considering the already reduced salaries of these grades.
"As a result, nurses are seeking employment elsewhere. Many nurses are writing to the Board of St James's, expressing utter dismay at the handling of the car parking arrangements for staff and are calling on Board members to resign."
INMO Industrial Relations Officer, Clare Treacy said:
"This is a total fiasco. How can this decision be considered acceptable? There was a lack of consultation with staff; a total disregard for safety of a predominately female workforce; and this is further compounded by the absence of an alternative plan to minimise disruption."
In a statement to TheJournal.ie, St James's Hospital said it had employed a person to ensure workers could get to and from work.
"The hospital has been engaging with staff in respect of this matter on an ongoing basis for the past year.
"Additional parking for staff has been secured by the Hospital at the Royal Hospital Kilmainham. The hospital continues to engage with staff directly around mobility on and off the hospital campus.
"A full-time mobility manager has been in place for the last year to assist staff in planning their journeys to and from work."
Members of the INMO are meeting again next week to further consider its response and a ballot for industrial action is likely, the union says.