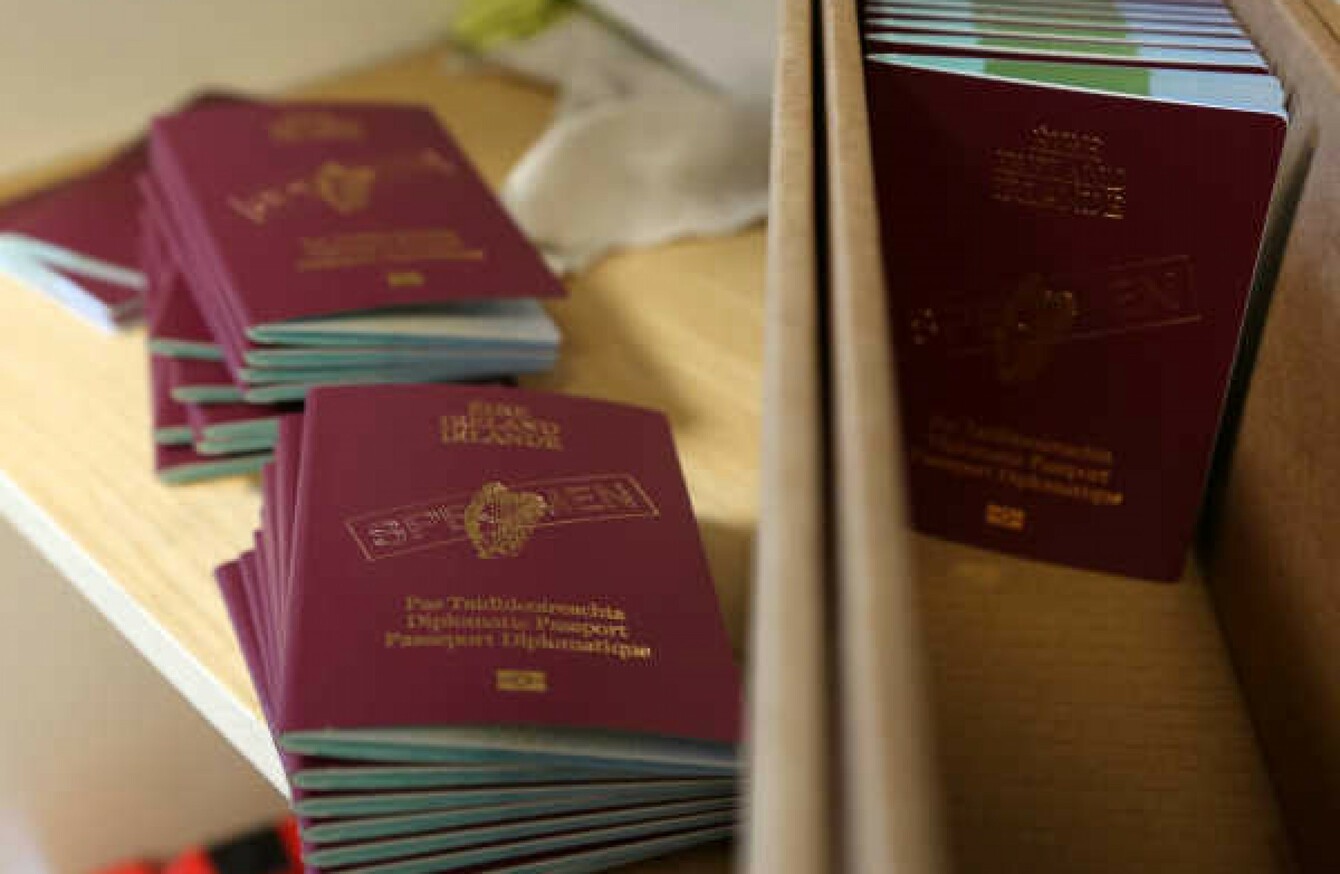 Image: Sam Boal/RollingNews.ie
Image: Sam Boal/RollingNews.ie
NEW MEASURES AROUND getting a passport are being introduced in order to combat fraud and identity theft, the Passport Service of Ireland said today.
The measure will require anyone over the age of 18 applying for a passport for the first time to present a photocopy of their public services card (PSC) for identification purposes.
Any adult whose last passport was issued prior to 1 January 2005 and has since been stolen, lost or damaged, will also required to present their PSC when applying for a new one.
The new measures will take effect from 29 March of this year.
The Department of Foreign Affairs said that the measure is being introduced to protect against identity theft.
"The measure is an important step considered necessary to enhance protections against fraud and identity theft and to uphold the integrity of the Irish passport," the department said in a statement.
It will also ensure that the identity of first-time applicants for Irish passports continues to be verified to a high standard.
Any adult who had a passport that was issued after 2005, or any child under the age of 18 applying for a passport will not need to present their card.
What's a public services card?
The public services card is issued by the Department of Social Protection and is the main identity document for people needing to access public services in Ireland.
The card was introduced in 2012 as a means of having one form of identification for citizens when dealing with the various public bodies of the State.
It is used mainly by people securing social welfare payments and free travel through the Department of Social Protection.
You can get a public services card (free) through your local Department of Social Protection office. You can get more details about how to register here.
Will this affect me?
It depends. The new requirement will only impact adults applying for passports for the first time or people who need a new passport after their last one was stolen, lost or damaged and was issued before 2005.
It is unclear as of yet if the measure will be extended to apply to all new passports in the future. But until then, adults affected should be in the minority.
Anyone who has a public services card will not have to submit other photo identity or additional proof of name when applying for a new passport. Your original birth certificate will still be necessary.