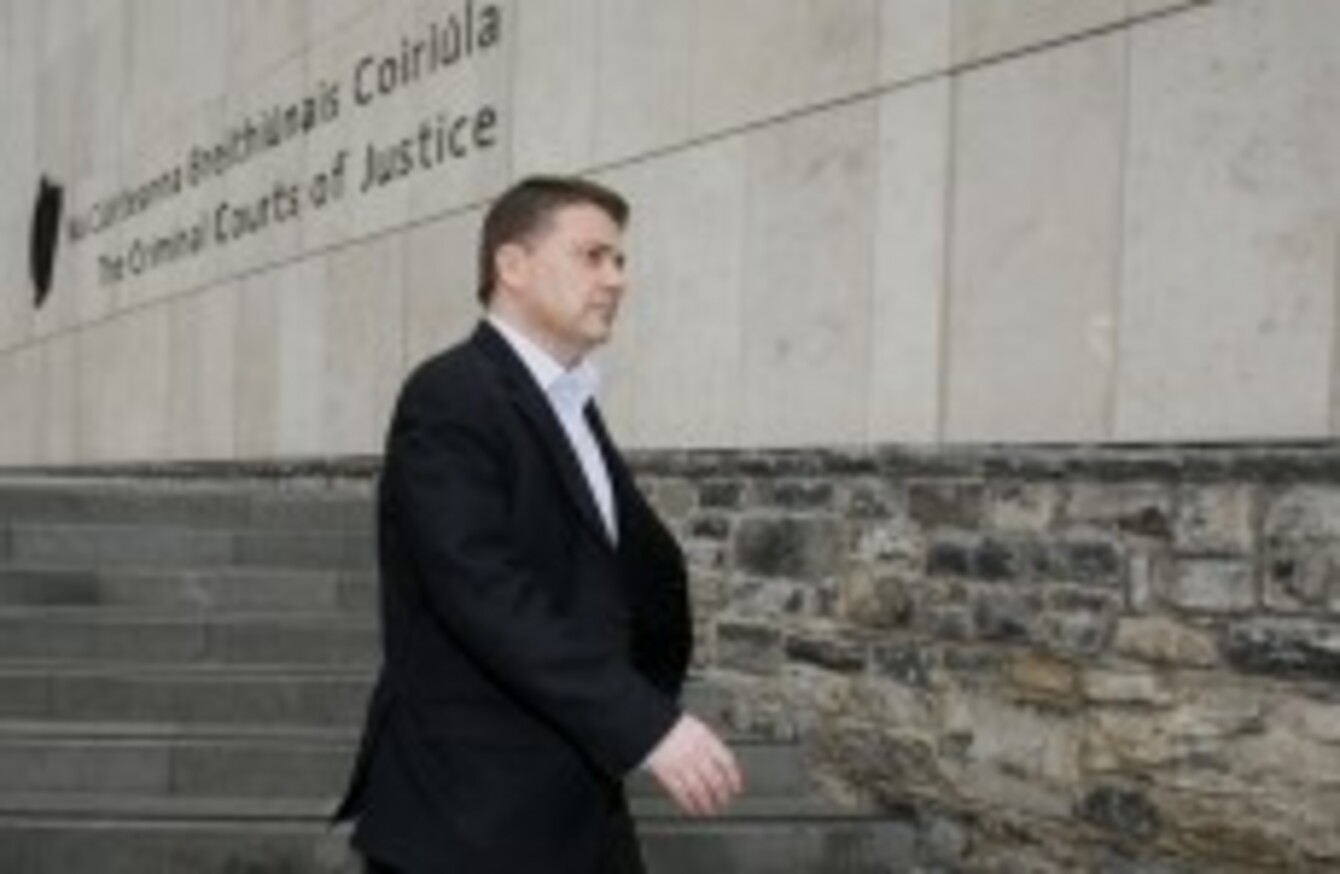 Pat Whelan leaving court yesterday.
Image: PA Wire/Press Association Images
Pat Whelan leaving court yesterday.
Image: PA Wire/Press Association Images
Updated 12.54 pm
JUDGE MARTIN NOLAN will deliver his sentence on two former Anglo executives at 3.45 pm this afternoon.
The Dublin Circuit Criminal Court heard submissions from Pat Whelan and Willie McAteer's defence teams this afternoon after Superintendent Eamon Keogh of the garda fraud squad outlined the investigation.
Brendan Grehan SC for Whelan told the court that his client, "didn't for one moment think he was getting involved in something unlawful". Adding that, "nobody came forward to say that this was a sham and that there was somethingn wrong with it, in fact quite the contrary."
In his 15 minute plea, Grehan said that Whelan's actions "shouldn't be viewed as anything different from the noble motive of the Maple 10 and the financial regulator".
Both he said were motivated by preventing the collapse of the bank and its resultant effect on the Irish financial system.
Patrick Gageby SC for McAteer told the the judge that, "what was done was demonstrably done as a matter of last resort":
It was one which the authorities sincerely desired that would happen and that is something which is of significant importance to the court.
Whelan and McAteer were convicted 11 days ago of providing the illegal loans to the 'Maple 10′ developers so they could buy shares in Anglo. The two men are facing a maximum of five years in prison and/or fines of €3,000 for each of their offences.
The sentencing hearing heard earlier from Superintendant Keogh who testified that David Drumm was the main participant in the build up to the final illegal loan deal but that the two men who were convicted of being involved were 'at the centre of the deal'.
Gardaí never managed to obtain any account of the the events from David Drumm according to Keogh.
Keogh told the court that the garda investigation began in January 2009 and that the first searches at Anglo headquarters took place the following month.
Keogh said that Whelan was more involved in the 'mechanics of the deal' in his position as head of lending but that McAteer, in his position as head of finance and risk, was also centrally involved.
He said that both men had what he believed to be a large shareholding in the bank.
He told Paul O' Higgins SC for the prosecution that Anglo never received any written legal advice on the legality of the 'Maple 10′ deal.
Whelan (52) and McAteer (63) both have two children and neither have any previous convictions.