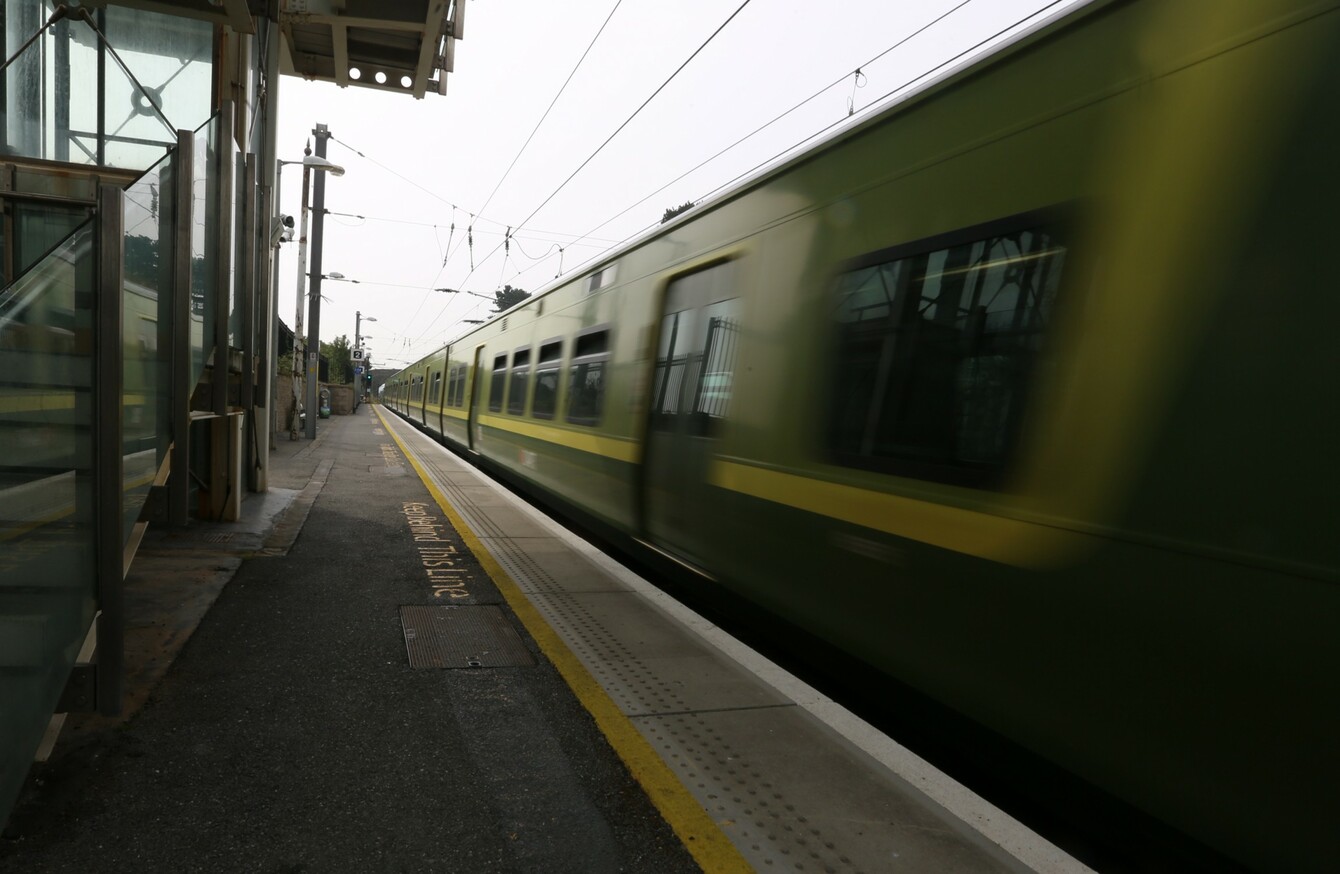 Image: Sam Boal/RollingNews.ie
Image: Sam Boal/RollingNews.ie
A RAPIST WHO has been jailed six times for sexual offences over the last 25 years has been remanded in custody pending imposition of a new prison term for the sexual assault of a woman.
Paul Moore (51) had been on bail awaiting sentencing for the offence which took place on the DART in 2014.
At Dublin Circuit Criminal Court Judge Melanie Greally today indicated she would impose a three year sentence with the final 18 months suspended at the end of this month but said she wanted time to "fine tune the conditions" that would apply on his release.
Judge Greally said she was putting the case back to confirm if a special request could be made for urine analysis to be taken as part of post release supervision by The Probation Service.
She remanded Moore in custody until 30 March next after hearing evidence from his case manager and probation officer on what conditions should apply to a partly suspended sentence to assist him in refraining from offending.
They confirmed to the court that Moore had been compliant with the terms of his supervision following release from his previous jail term last April. They advised that he should remain sober in public and his case manager suggested he observe a night time curfew.

Au pair
Previously the court heard Moore assaulted the victim, an au pair, in 2014 as she was travelling home from college. Gardaí examined CCTV footage of the incident but Moore was not recognised on the video until two years later.
In the meantime, he sexually assaulted two women in separate incidents in the city centre after stopping them in the street and asking them for a cigarette. In 2015, he was jailed for 15 months for these attacks. He was released in April 2016 and was subject to probation supervision.
In that case, Judge Martin Nolan noted Moore "has a predisposition to violence towards women which manifests as rape and sexual assault".
His other offences include raping a musician in 2001, for which he received ten years and raping another woman in 1995, for which he received seven years.
Moore of Mountjoy Square, Dublin , pleaded guilty at Dublin Circuit Criminal Court to sexually assaulting the woman on the southside DART on 28 August, 2014.

Prison
At a previous hearing in February Moore's defence counsel, Breffni Gordon BL, said he had spent a significant portion of his life in prison.
Counsel said there were conflicting opinions on what caused Moore to commit these crimes. One psychiatric report blamed a head injury he received in 1982 while another blamed an "organic personality disorder."
Mr Gordon had asked the court to hear from Moore's case officer in the Probation Service to see if Moore could "deal with his problems" without going to prison.
Judge Greally said Moore's inability to desist from offending, no matter what punishment was imposed, was a matter of real concern to the court.
The judge said any sentence would have to "maximise the ability of the services to supervise Moore".