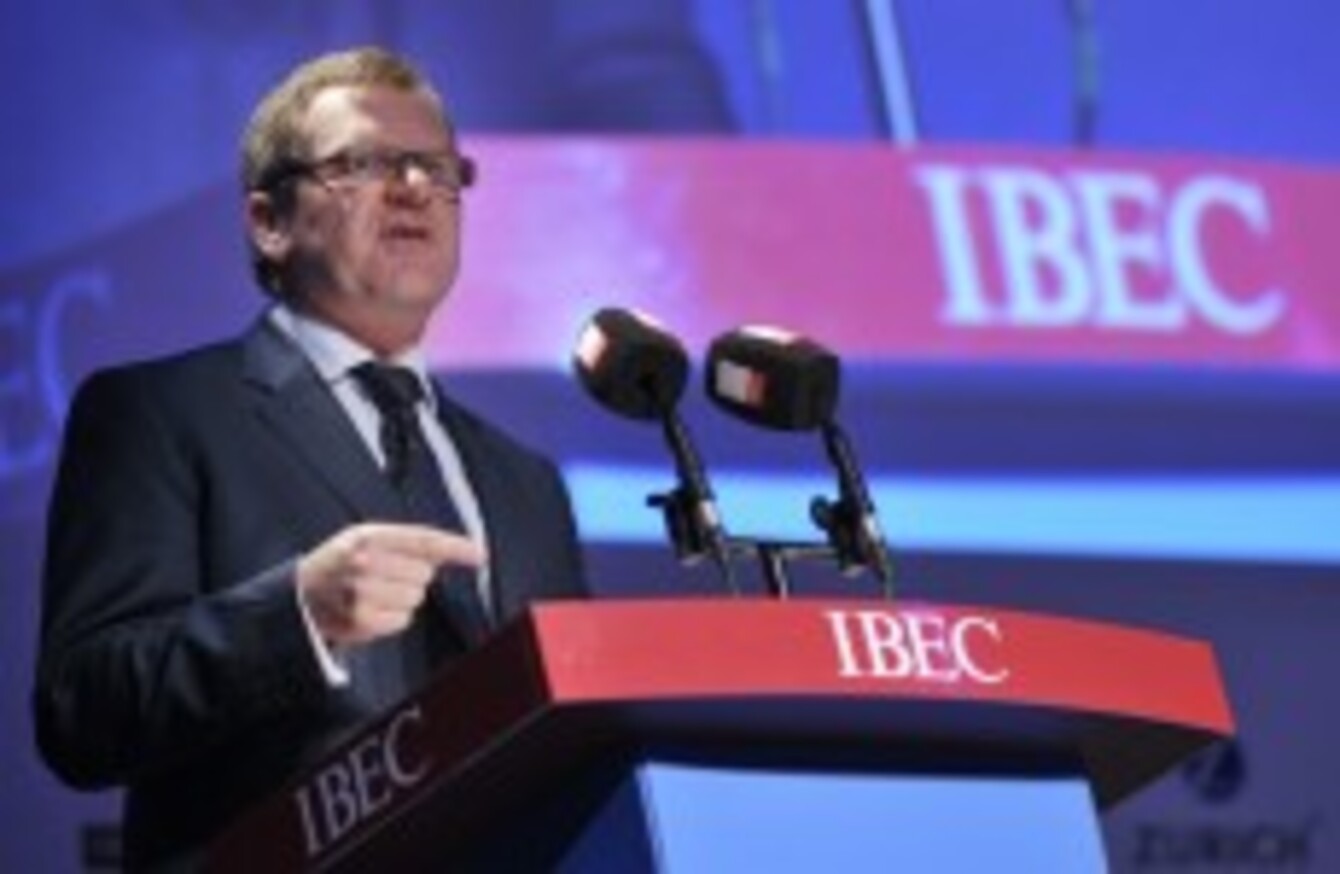 IBEC Director General Danny McCoy
Image: Sasko Lazarov/Photocall Ireland
IBEC Director General Danny McCoy
Image: Sasko Lazarov/Photocall Ireland
The chief executive of Ibec has called on the government to cancel tax increases introduced during the recent "austerity phase".
Speaking at Ibec's Retail Ireland conference in Dublin this morning, McCoy said:
"Ireland needs to roll back from the penal taxes implemented during the austerity phase."
He said that those who believed an "austerity narrative" were wrong, and that a €2 billion adjustment in the budget for next year could be achieved through measures besides tax hikes or expenditure cuts.
"(They) fail to appreciate there is a third way. The third way is through economic growth and through buoyancy."
The idea of austerity activism…is an idea that is over, and has been over for at least a year and a half.
He said that the tax burden must be reduced in order to encourage economic growth.
"We need to reduce the tax burden, and particularly the income tax burden."
McCoy argued that if inflation picks up, the economy will grow four per cent in value terms this year, the revenues from which would be enough to fund the €2 billion adjustment in budget 2015.
Taoiseach 'remains committed' to tax cut
McCoy's bullish comments came after the Taoiseach re-affirmed the Government's commitment to easing the tax burden in this Autumn's budget.
However, he retained the proviso that the economy had to continue to grow before any tax cuts are considered.
Minister Noonan has already spoken about giving flexibility to lessen the tax burden on working people. This is a priority for Government…and will be delivered on if the flexibility is available to us with the projected growth in the economy.
The Taoiseach also promised to establish a forum for consultation with retailers, insisting that it would not become a "talking shop".
He told the audience: "If the ideas from your forum are practical, effective or workable, they will be implemented."