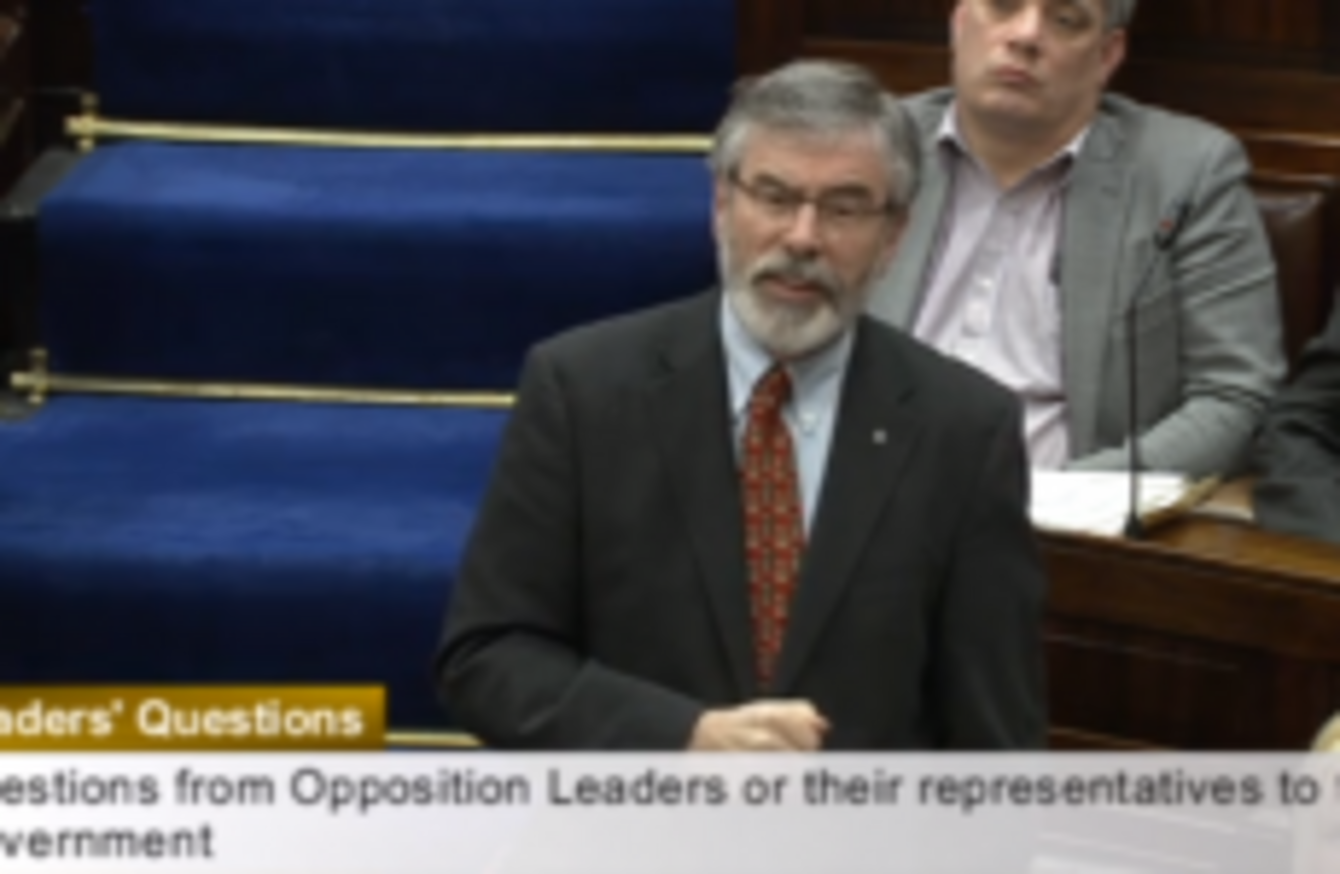 Image: Screengrab / Oireachtas
Image: Screengrab / Oireachtas
TAOISEACH ENDA KENNY has said that Justice Minister Alan Shatter has today written to the Public Accounts Committee requesting that they supply the Garda Ombudsman Commission with any relevant documents they hold on the penalty points controversy.
Responsding in Irish to Gerry Adams TD at Leaders' Question this afternoon, Kenny said that the Garda Ombudsman Commission investigation will be 'starting soon' and will be will remain independent.
Adams said that he welcomed Minster Shatter's intervention in referring the ongoing controversy to the Garda Ombudsman but questioned asked if the Minster should have taken this course of action when the controversy first arose.
He said the the Minister had only now taken the decision just before garda whistleblowers were due to appear before the PAC. Adams asked the Taoiseach for assurance that the Garda Ombudsman would have sufficient scope to investigate:
Will you give an assurance that Garda Ombudsman will have power to question the Garda Commissioner, will you give assurances that they will have power to request documents from the Public Accounts Committee and will you give assurances that they will have full access to garda PULSE system.
Kenny rejected that the Justice Minister should have referre the matter to the Garda Ombudsman earlier saying that "the minister cannot just confer allegations against a garda to the Garda Ombudsman".
He also said the role of the PAC was in examining value of money for the public and questioned whether all information it receives should be made public.
"I don't think  its good practice for information given in private session to be on display in the media," he said.