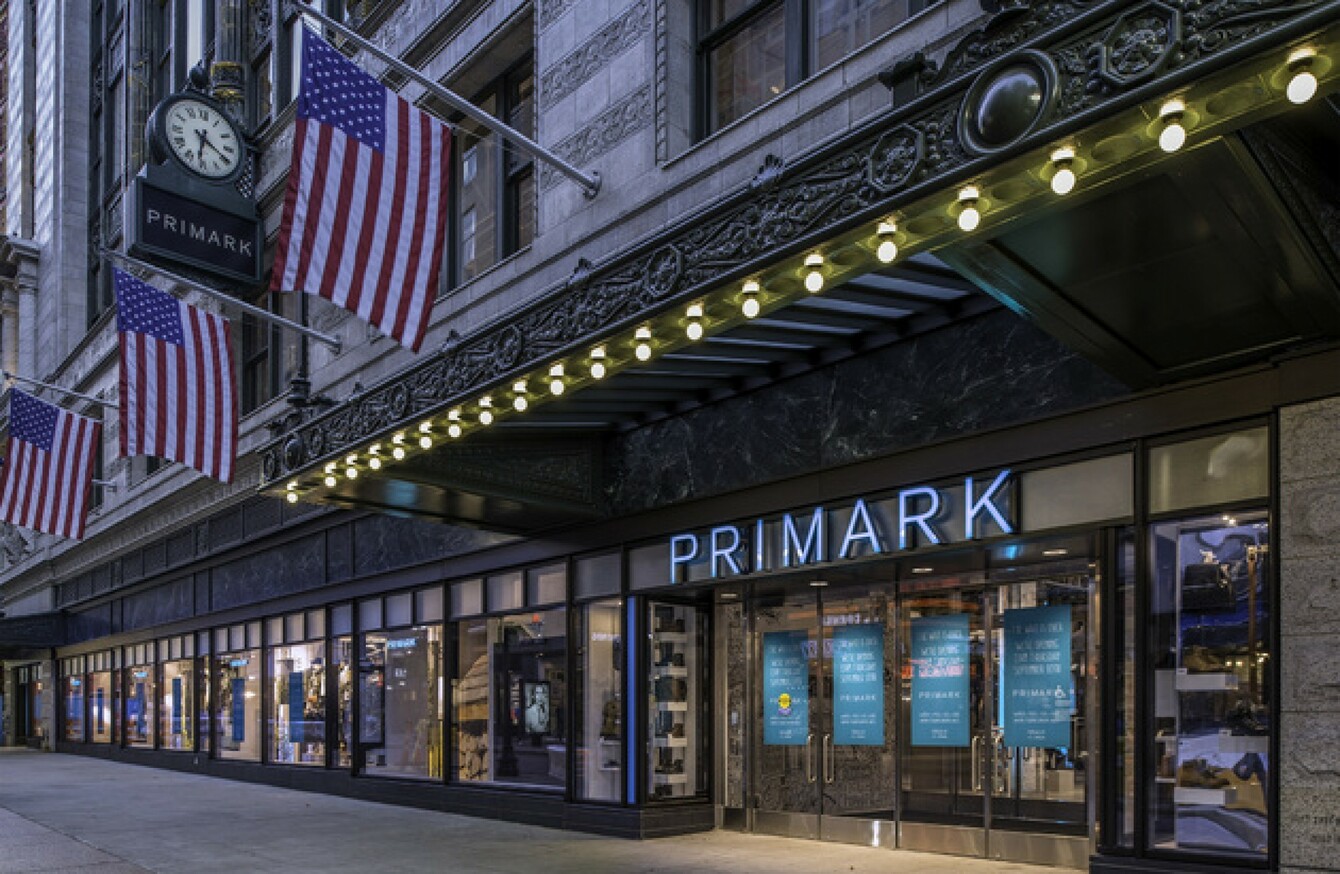 Image: Primark
Image: Primark
PENNEYS IS SET to continue its expansion in both Europe and the US despite concerns that Brexit will hit its UK sales.
The budget clothing retailer, which trades under the Primark brand outside of Ireland, has recently been making major inroads into Europe, opening stores in Spain, France and Italy.
The chain also opened its first shop in the US a little less than a year ago and has plans to continue its expansion.
In a trading update published today its parent company, Associated British Foods (ABP), said that although the chain could be impacted by the drop in sterling its growth plans are still on course.
The firm acknowledged that the UK's decision to leave the EU "has created uncertainty in the business environment and financial markets".
Drop in sterling
Earlier this week, sterling fell below $1.30 for the first time in more than three decades while €1 is worth about 85 pence, a near three year low.
ABP said if they were to stay at a similar level these rates would have "both positive and negative effects on profit"  in the company's next financial year.
"There would be an adverse transactional effect on the profit margin on Primark's UK sales, currently half of its turnover," it said.
"[However there would be] a favourable transactional effect on British Sugar's margins and a translation benefit on group profits earned outside the UK, which last year were some 50% of the total."
Expansion
It added: "We have a strong balance sheet and we remain optimistic for the group's continued growth, particularly with our plans for Primark's expansion which remain unchanged."
Primark now has 310 outlets in 11 countries, including 36 in the Republic. The company has about 60,000 permanent employees worldwide.
In June the firm opened its third US store in Connecticut and it plans to launch in another six locations in the country. It also unveiled its first Italian store, in Milan, in April.
Last year, it delivered more than £5.3 billion in revenue and £673 million in operating profits for its owner – dwarfing the conglomerate's income from its grocery and other businesses.
Last month long-standing director Breege O'Donoghue, who was one of the most powerful people in Irish retailing, stepped down from her role after 37 years with the firm.
Written by Paul O'Donoghue and posted on Fora.ie