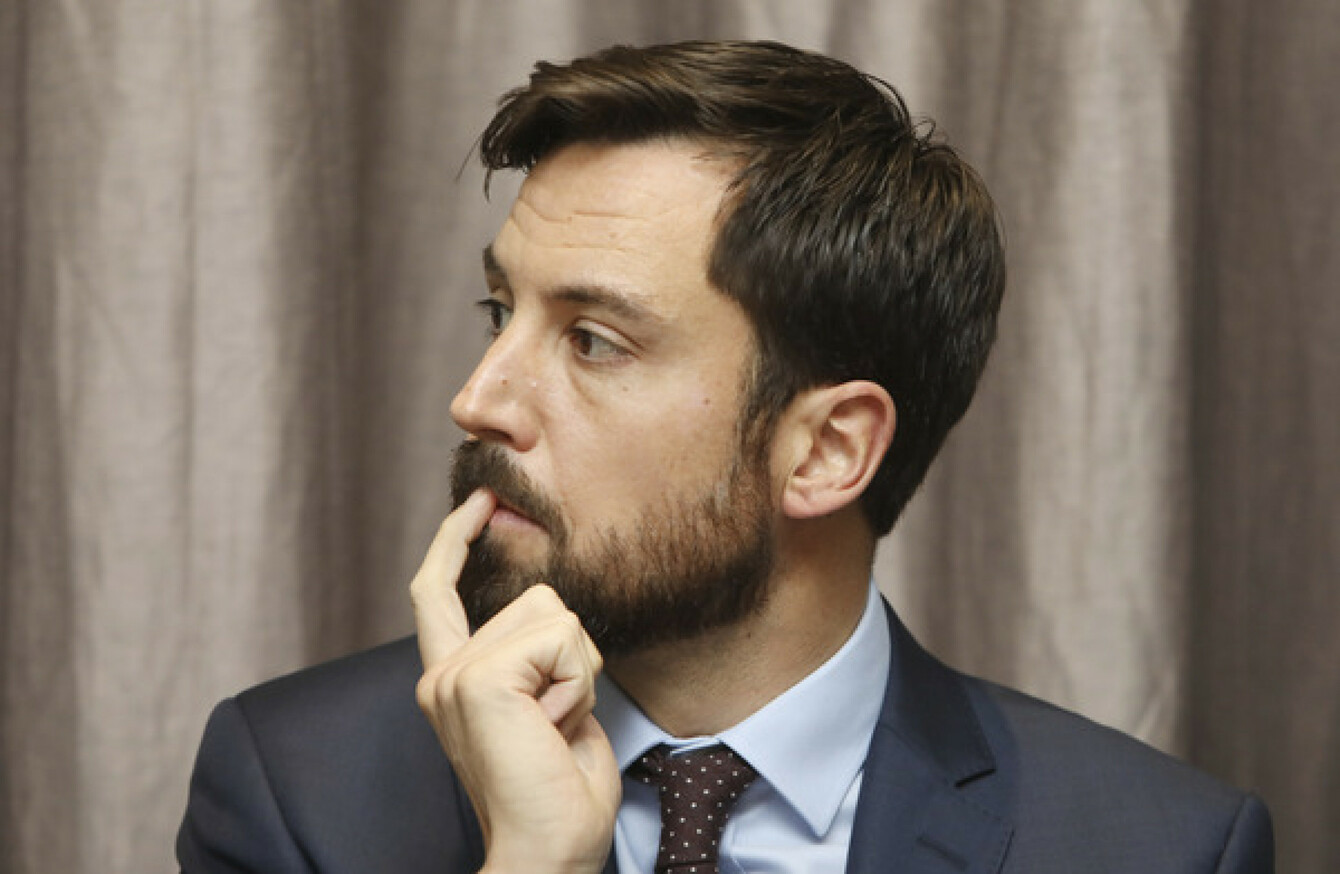 Eoghan Murphy earlier today
Image: Leah Farrell/RollingNews.ie
Eoghan Murphy earlier today
Image: Leah Farrell/RollingNews.ie
THE GOVERNMENT HAS plans to roll out shared accommodation for young professionals in a bid to reduce the cost of rent in cities.
A departmental group, which will report back by November, has been set up to bring about changes to the 2015 guidelines on apartments, which will see occupants having their own room, en-suite and shower, but will share living and kitchen spaces.
These type of spaces already exists in cities such as London and Germany. It's understood the model is based on The Collective Old Oak shared apartments in London, which is the world's largest co-living building with a community of over 500.
In addition, the government plans to propose more high-rise buildings be built, with a complete review of urban height limits being reviewed before the end of the year which will lift the numerical cap on residential developments.
The rules will also be changed which will no longer make it a mandatory requirement to have parking spaces within apartment blocks.
The idea being proposed is that no parking will be necessary for apartment blocks within 1 kilometre of a Dart station, Luas stop or rail link. Developers would have to justify the need for car parking inside city cores.
Housing Minister Eoghan Murphy outlined his plans to the Irish Planning Institute this morning.
He said Ireland's rental sector needs a major expansion, adding that more build-to-rent accommodation in badly needed.
New types of apartment developments are needed, he said, which is why statutory guidelines for planning authorities will be put in place for the build-to-rent sector by December.
This will allow for "thousands of badly needed and innovative accommodation solutions for the needs of a modern city and modern communities".
"If you go to cities in the UK like Manchester or London and further afield, you will find new models or brilliantly designed, superbly executed, centrally located and affordable rental accommodation," he said, citing The Collective in London as one example.
"We have to free ourselves from the mind-set that everyone should live in a three-bedroom house at every stage of their lives. We know other models work, but we don't have them here," said the minister.
From initial work done within the department, the minister said it is not unreasonable to assume that in Dublin alone, at least 5,000 new build-to-rent homes could be built over the next few years.
He said that shared living is only one model being proposed. Murphy said there needs to be more studio and one-bedroom and two-bedroom apartments, and not just for build-to-rent. He said more family apartments are also needed, as well as specialist housing for older people.
Speaking about Irish cities going high-rise, he said building cities outwards is "a failed concept".
"We have some ridiculous restrictions… a numerical height cap is a planning restriction that no longer makes sense in the context of proper sustainable planning," added the minister.
Murphy asked the members of the Irish Planning Institute to review his ideas and to come back to the department within two to three weeks on the proposals
Reacting to the minister's new plans, the IPI said the hold-up in building works cannot be blamed on delays in planning, warning that rushing planning applications and jeopardising standards will only repeat the mistakes of the past.
Speaking about the announcements today, Fianna Fáil's Dara Calleary said the ideas were only floated this morning.
"It is a very new way of doing things… If announcements built houses, this government would have a lot of houses. Less announcements, more bricks. Please," he said.