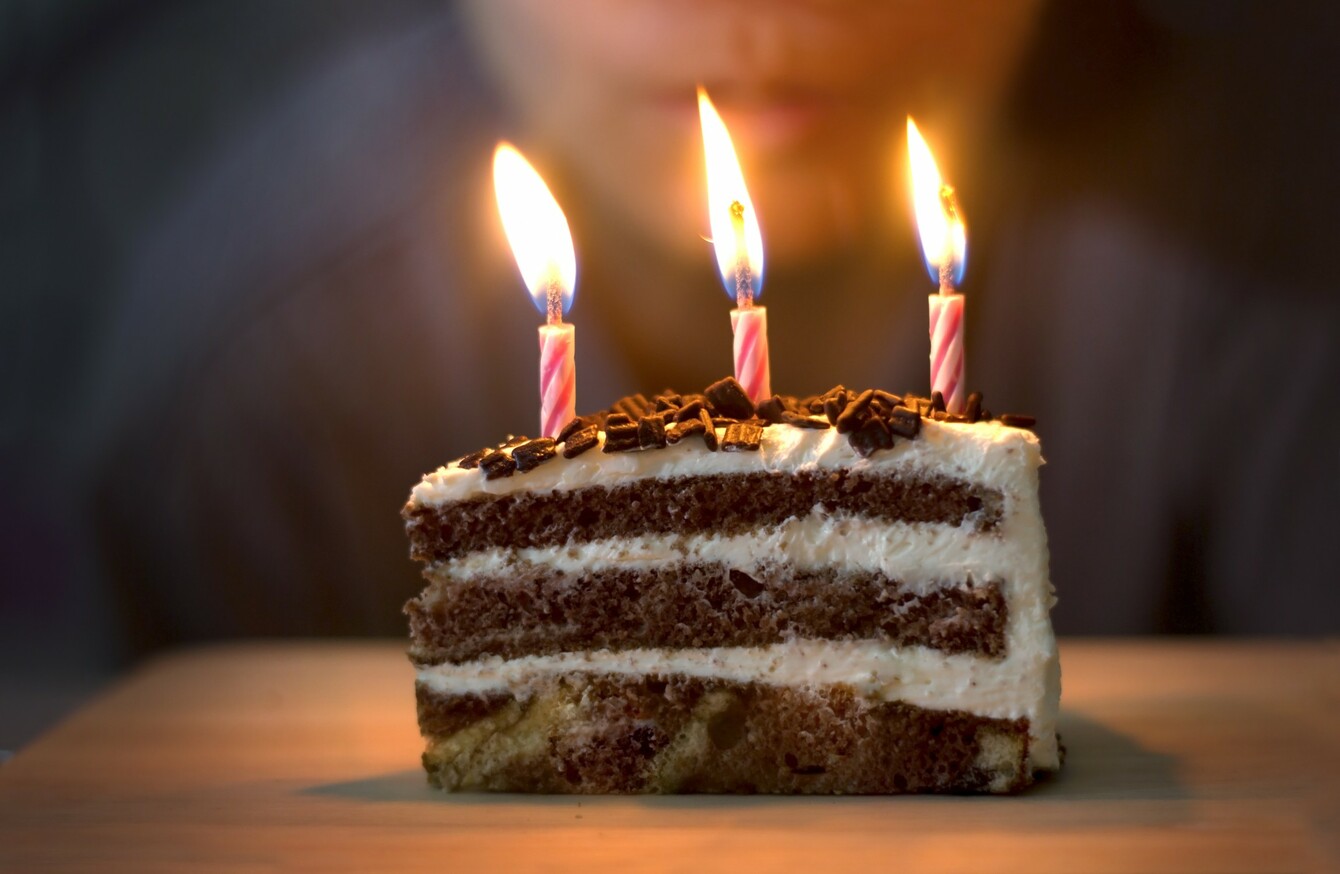 Image: Shutterstock/Jaktana phongphuek
Image: Shutterstock/Jaktana phongphuek
EVERY HOME COOK has their own kitchen hacks, cheats and traditions, and we want to know yours.
Each week as part of our Kitchen Secrets series, we ask readers to share their cooking tips and go-to food and drink ideas. From the secret to quick-and-easy dinners, to the best way to scramble an egg, we set a new question every seven days.
Next week, we'll be asking for your tips for fitting more greens into kids' meals – and we'd love to hear yours. Email us on food@thejournal.ie – and you could see your response in the magazine!
What's your go-to cake/dessert to make to celebrate a birthday?
I turn to the same recipe for coffee-spiked chocolate sponge every time: It's a recipe video I found online and it uses, along with the usual ingredients, Guinness, mayonnaise and coffee granules. I also make a chocolate simple syrup to soak the cooled sponge cake with before icing with the chocolate buttercream and it's chocolate heaven! Actually, simple syrup makes all cakes better. Add loads of fresh flowers and candles on top. Voila!
- Donna O'Shaughnessy
Chocolate biscuit cake is always a crowd-pleaser: Plus, it's great to make in advance. It can be good for using up excess Easter eggs too. My other favourite is Nigella Lawson's Chocolate Guinness Cake, it is easy to make, light in texture and looks just like a pint of Guinness!
- Fiona Staunton
For me, a checker cake is a good one: It looks a lot more impressive than the effort involved in making it! Make up a cake batter, and once fully mixed, divide it in two bowls. To one add 1.5 tsp of vanilla extract. Blend a tablespoon of cocoa powder with 2-3 tablespoons of warm water – add this to the second bowl and mix well. Divide each mix between two 18cm round tins and bake at 170 for 20 minutes.
Once all four cakes have cooled, use three different sized circular cutters – normally I use a side plate, a saucer and a pastry cutter. It can be a bit tricky to keep the circles together, but even if it breaks a bit you can still stick them back when assembling. Warm some apricot jam and brush this on the edges of the circles to help them stick to each other.  Put the biggest chocolate ring on a plate, put the medium plain ring inside it, then the smaller chocolate, and so on, repeating for the other one. Use some more jam to sandwich the cakes together. 
Make up chocolate buttercream icing and decorate the cake. You can keep the icing rough and then cover in buttons, or break up a flake and sprinkle all over.  It's a nice surprise to cut into the cake and see the checkerboard effect.
- Olly Keegan
A basic Victoria sandwich recipe with some decadent additions: I start with 8oz self raising flour, 8oz butter/margarine, 8oz caster sugar and 4 eggs. But I substitute one ounce of cocoa powder for an ounce of flour. Cream butter and sugar, add eggs,then  fold in flour and cocoa  powder. Divide into two cake tins and bake for 30 minute at 180°.
Let the cakes cool completely and slice each cake in half, to give you four cake rounds. Spread your choice of jam filling in between the four and pipe double cream into the middle, then sandwich the two sides together. Decorate with more piped cream and chocolate curls. Or for a more adult twist spoon a little brandy over the cake before decorating.
- Angela Nolan