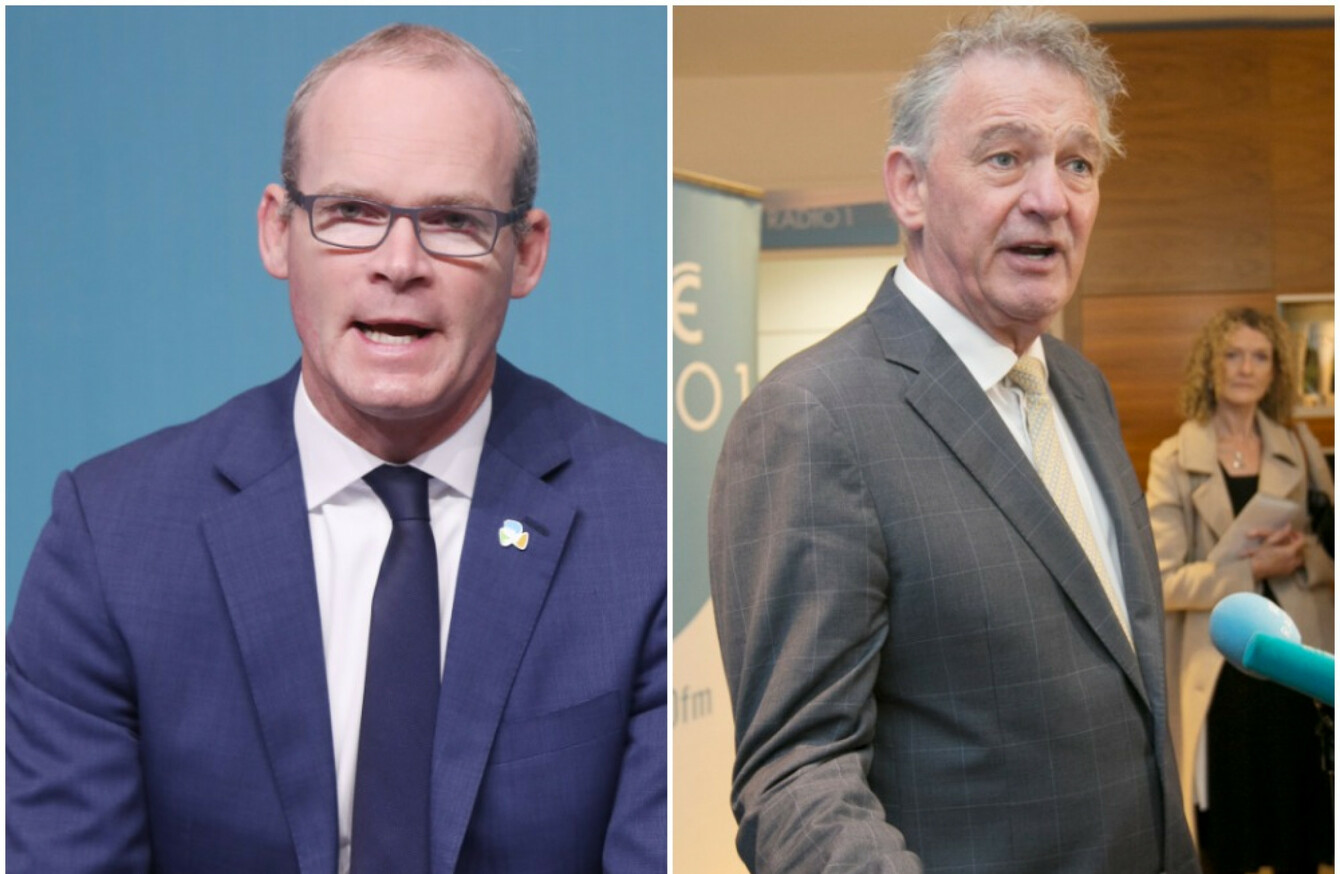 TÁNAISTE SIMON COVENEY has doubled down on his remarks about presidential candidate Peter Casey and his comments about the Travelling community.
Speaking to TheJournal.ie in Monaghan today, Coveney was asked about Casey's threat to pull out of the election. 
The Tánaiste explained that the reason he and the Taoiseach have responded to Casey's remarks in the manner they have is because a sensitive issue is being used to raise a presidential candidate's profile.
"The reason why the Taoiseach and I have responded the way we have is because when you have a high-profile election – like the presidential election – and one candidate decides to use an underlying prejudice that we know is there and needs to be addressed towards a vulnerable community when that is used to raise a profile of a candidate in my view that is very irresponsible politics and it is lowest common denominator politics.
"I don't want this issue, in a negative way, to become a big part of the presidential campaign. A presidential campaign should be about more than that and something more positive than that," he said. 
Pulling out of the race?
Casey said today that he is considering pulling out of the race, and that he will not campaign this weekend with only a week left until the election.
He has come under sustained criticism in recent days for a series of comments about the Travelling community, across a variety of media appearances.
The issue came to the fore after Casey's comments on the Irish Independent's Floating Voter podcast earlier this week.
He said Travellers should not be recognised as an ethnic minority because they are "basically people camping in someone else's land", and that Travellers are "not paying their fair share of taxes in society". 
Rather than back down from the comments, he expanded on them and doubled down in a series of interviews, campaign stops and in Wednesday night's Pat Kenny debate on Virgin Media One. 
Speaking on RTE News at One today, he denied that he was a racist, and said he was merely trying to make the point that no group should be treated differently, and everyone in Ireland should be treated equally,
Speaking in the Dáil this week, Coveney said Casey's remarks were the "lowest common denominator politics". 
This was followed up by Taoiseach Leo Varadkar who said Casey's remarks were "divisive" and "largely to get attention for himself". He added that he hoped voters would send a very strong message to Casey on polling day. 
This resulted in Casey stating that politicians, such as Varadkar and Coveney, should stay out of the presidential campaign and keep their mouths shut.
Coveney said today the Irish government has worked hard in recent years to reach out the Travelling community with "proactive policies and politics rather the kinds of stuff we have heard in the last few days".