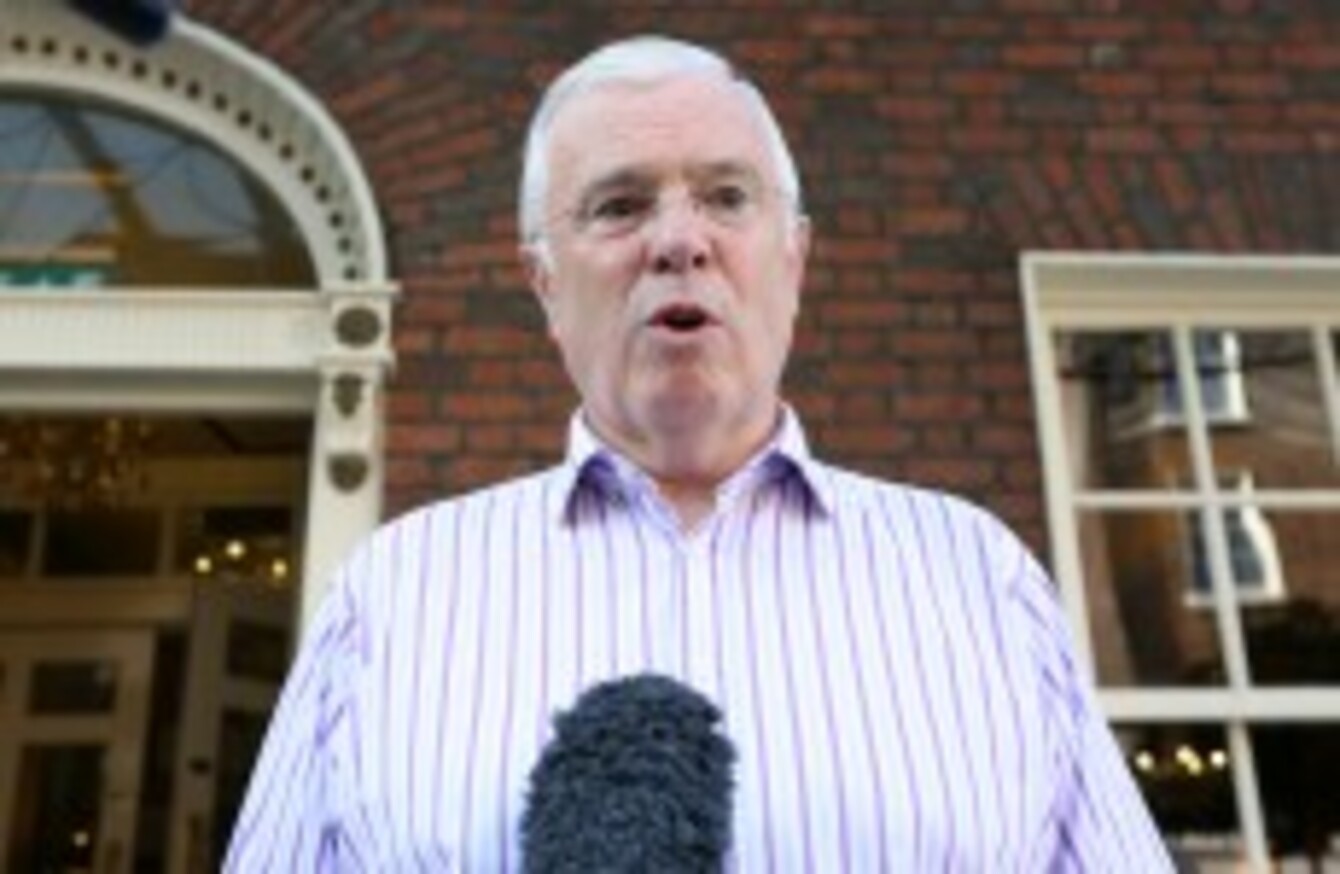 Peter Mathews
Image: Laura Hutton/Photocall Ireland
Peter Mathews
Image: Laura Hutton/Photocall Ireland
INDEPENDENT TD PETER Mathews is seeking all-party support in his bid to be elected to the European Parliament, saying he and the 10 others who are elected as MEPs in May need to come together to secure debt write down of €53 billion for Ireland.
Mathews has said that the Irish people need "political statesmanlike leadership" and a "straight-talking team" of 11 "robust individuals" to advance the attempts to secure an extensive debt write down for Ireland.
He is proposing to lead or at least be part of this team, and wants all-party support for his election bid.
He said: "What the people of Ireland need is political statesmanlike leadership that would create a special purpose competent, professionally qualified and experienced, courageous, straight-talking team of 11 robust individuals to fill Ireland's 11 seats at the European Parliament."
Though he is affiliated to the Reform Alliance of expelled Fine Gael TDs and senators, Mathews has been keen to underline his independence. However he has not ruled out joining Fianna Fáil or any other political party, but insists it is up to them to invite him to join their party.
No talks
He believes he will need party support to be elected to the European Parliament, but he has had no discussions either formal or informal with any of them about the possibility of joining or gaining their support.
The Dublin South deputy, who was expelled from Fine Gael and later quit the party over the abortion issue last July, believes that in addition to any retroactive recapitalisation of Ireland's two pillar banks, AIB and Bank of Ireland, the arrangement whereby the promissory note arrangement was replaced with long-term bonds last year needs to be cancelled.
"I have been a consistent, persistent advocate of cancellation of the €28 billion long term government bonds which replaced the promissory notes, while at the same time advocating further Euro system creditor compression of about €25 billion in the two main Irish Banks," Mathews said.
Mathews said a team of 11 MEPs would "command attention, respect and effective clout" in the European Parliament rather than "being represented by 11 fragile individual 'snowflakes' lost in the EU parliamentary 'blizzard'".
He is likely to raise these issues at the Reform Alliance conference being held in the RDS next Saturday.