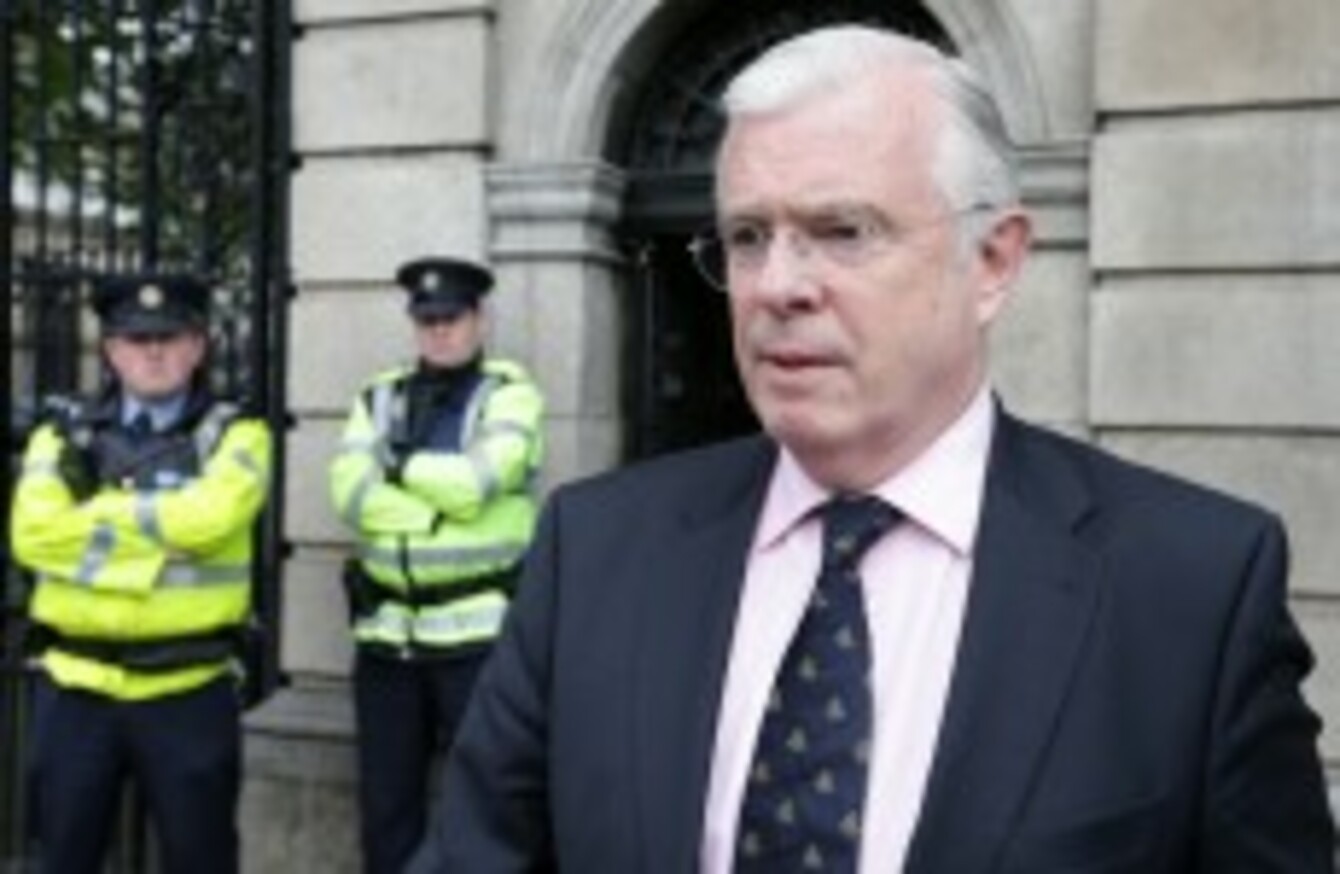 Peter Mathews outside Leinster House (File photo)
Image: Laura Hutton/Photocall Ireland
Peter Mathews outside Leinster House (File photo)
Image: Laura Hutton/Photocall Ireland
REFORM ALLIANCE TD Peter Mathews has admitted he would need to win the lotto in order to run in May's European elections, admitting it is now "extremely unlikely" he will do so.
Mathews has been talked about as a possible high-profile independent candidate in the three-seat Dublin constituency, but has admitted that he does not have the money to contest the election on 23 May.
He told TheJournal.ie that in recent weeks he has been assessing "the pragmatics and the practicalities" of being able to launch a campaign and succeed in getting elected, saying that if he doesn't win a seat it will be "hugely expensive".
"That's something that impacts not just on oneself, but one's family," the former Fine Gael TD, who was expelled over his vote against the abortion legislation last summer, added.
He said it would cost upwards of €100,000 to run an effective election campaign and pointed out that as a non-party candidate he is at a disadvantage when it comes to donations.
Mathews said that without one of his prize bonds coming in or a lotto win it would be "financial too daunting" to contest the election.
"I'd have to win the lotto, that's the reality. It looks extremely unlikely," he said.
Mathews previously said he wanted the backing of all political parties in a bid to unite all 11 Irish MEPs behind a push to secure debt write down of €53 billion for Ireland.
He said Irish people needed "political statesmanlike leadership" and a "straight-talking team" of 11 "robust individuals" to advance the attempts to secure an extensive debt write down for Ireland.
The Dublin South deputy was rumoured to have held informal talks with Fianna Fáil about running as their candidate in the capital but nothing materialised and the party has since chosen Mary Fitzpatrick as its candidate.
Sitting MEP Nessa Childers is the only independent candidate in Dublin. Also running are Emer Costello for Labour, Paul Murphy for the Socialist Party, Brid Smith for People Before Profit, Lynn Boylan for Sinn Féin, Brian Hayes for Fine Gael, and Eamon Ryan for the Green Party.
Mathews added that he would continue to focus on his work with the Reform Alliance of expelled Fine Gael TDs and Senators as well as advancing his private members' bill which would allow parliamentarians a free vote on issues of conscience.