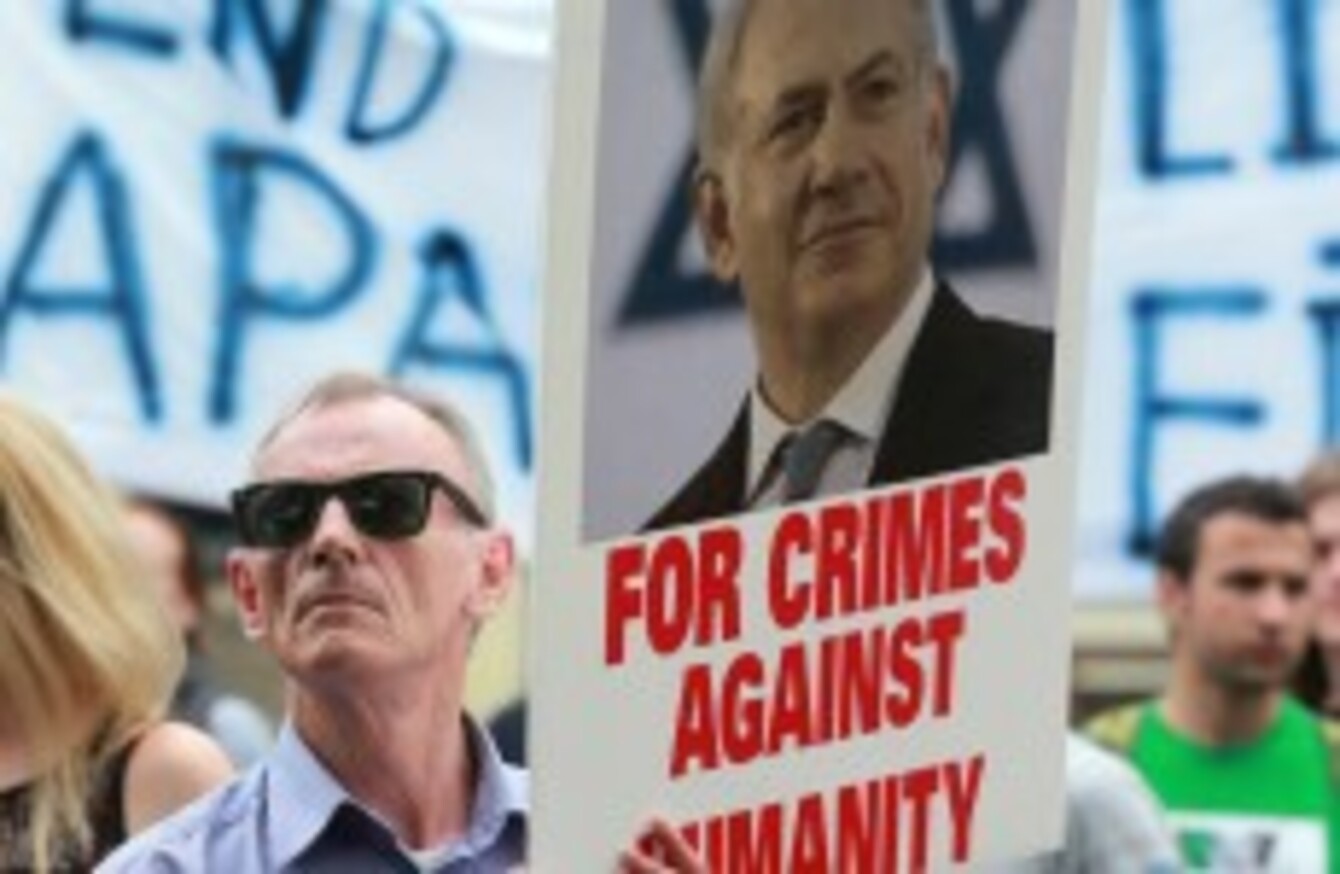 Image: Laura Hutton/Photocall Ireland
Image: Laura Hutton/Photocall Ireland
AN ONLINE PETITION calling on the Israeli ambassador Boaz Modai to be expelled from Ireland has received nearly 2,400 signatures in the past two days.
The petition is set to be delivered to Taoiseach Enda Kenny if it reaches its target of 3,000 signatures and wants a 'clear diplomatic message' to be sent to the Israeli Government.
"We call on An Taoiseach Enda Kenny to act now in a way that sends a clear diplomatic message to the State of Israel that these actions are not acceptable under international law, and that the Irish State will not tolerate them," it reads.
We call on you to expel the Israeli ambassador to Ireland and also to recall our own ambassador to Israel effective immediately.
Minister for Foreign Affairs Charlie Flanagan met with Modai on Friday with the minster saying following the meeting that the Government had "consistently urged both sides to exercise maximum restraint".
But Sinn Féin leader Gerry Adams has called for the Government to do more, seeking a "diplomatic offensive by the Irish Government to encourage the Government of Israel to end it's military onslaught".
Adams said he welcomed the meeting between Flanagan and Modai but said that "the time had come to expel the ambassador":
The time has long past for merely expressing concern to a Government that is clearly oblivious to the outrage of the international community at their actions in Gaza. Irish citizens have been upset and angered at the ongoing killing of men, women and children in Gaza. All armed actions, including attacks from Gaza must stop.
Speaking yesterday, Adams added that the Irish experience of conflict can serve as an example.
"Today marks the 17th anniversary of the IRA cessation in 1997. This is a timely reminder of the efficacy of dialogue and inclusive negotiation as an alternative to protracted armed conflict," he said.
Last week, Dublin City Council passed a motion calling on the Irish Government to push for an arms and trade embargo on Israel.
People Before Profit Councillor Hugh Lewis also yesterday removed the Israeli flag from Dun Laoghaire Harbour in Dublin after what he said was a number of requests from the public.