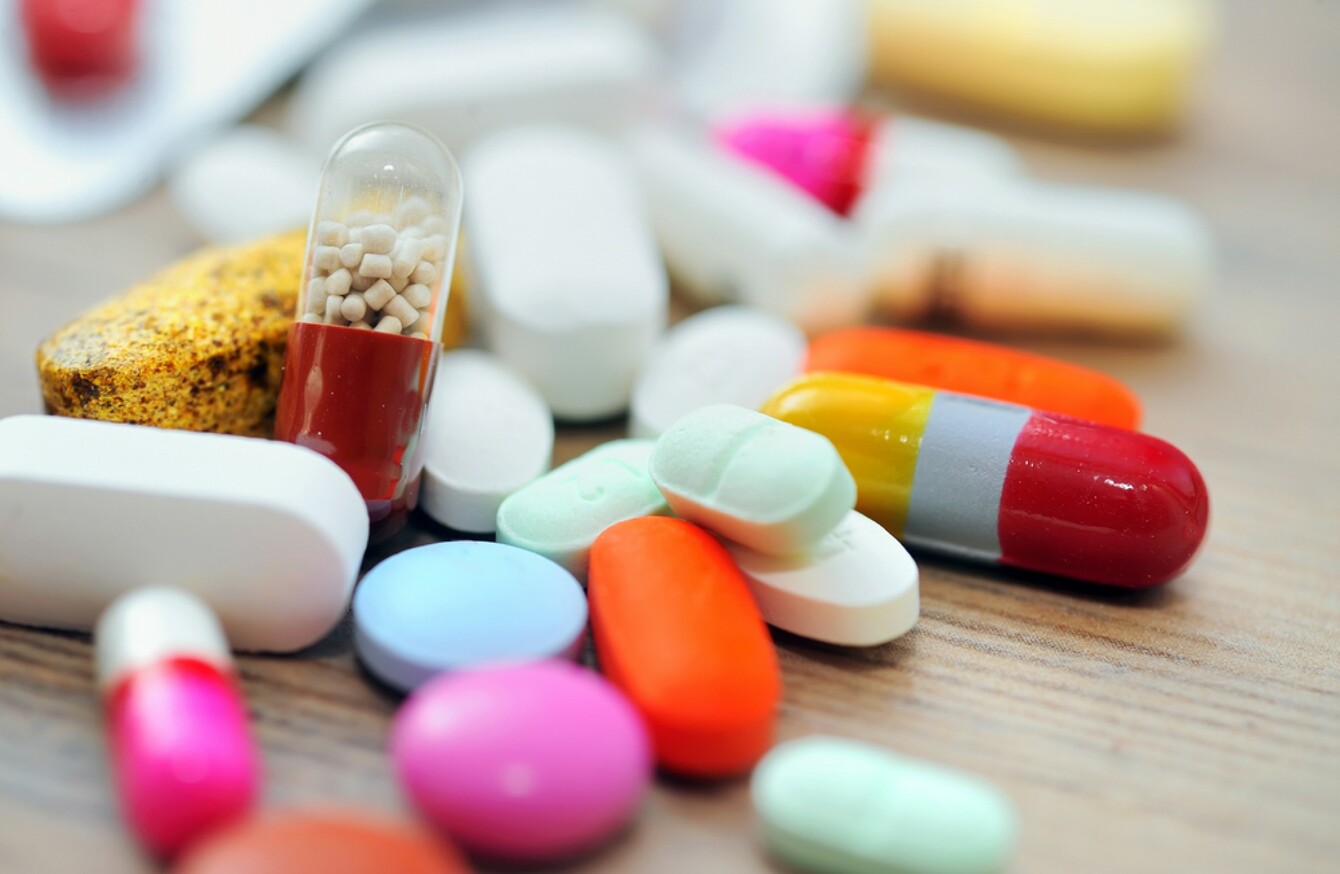 THE COST TO the State for pharmacies to dispense drugs to medical card holders was €380 million in 2014, according to new figures.
The new figures, seen by RTÉ Prime Time, show the cost of dispensing some drugs that are prescribed under the general medical services (GMS) scheme can be in some cases nearly five times higher than the actual costs of the drugs themselves.
In 2014, the State paid €3.3 million for Aspirin – the most commonly prescribed medicine under the GMS scheme.
On top of this cost, it paid pharmacists €14 million in dispensary fees to five out the drug – nearly four times the cost of the medication.
The second most commonly prescribed drug to medical card holders is the cholesterol medication Atorvastatin. In 2014, the total expenditure on the drug by the State was €22.3 million.
€11.3 million of this was the actual cost of the drug, while a further €11 million had to do with pharmacy fees.
The third most commonly prescribed drug, Eltroxin, cost the State €10.8 million in 2014 – with pharmacy fees making up €8.3 million of this amount.
In this case the pharmacy fees cost almost five times more than the actual medicine.
In 2014, 59 million drugs were dispensed under the GMS scheme. RTÉ found that pharmacists are paid a dispensing fee of €3.50 to €5.00 to give out a drug to a medical card patient.
This brings the total cost of dispensing the drugs to €380 million.
"We need to look at all aspects of pharmaceutical expenditure and pharmacy fees are no different," said Prof Michael Barry Director of the Irish centre for Pharmaeconomics.
You may decide at the end of it all the fees we are paying are totally appropriate, however when you have such discrepancies where you have a drug price that is a fraction of what the HSE is paying then yes – it is legitimate to look at this."