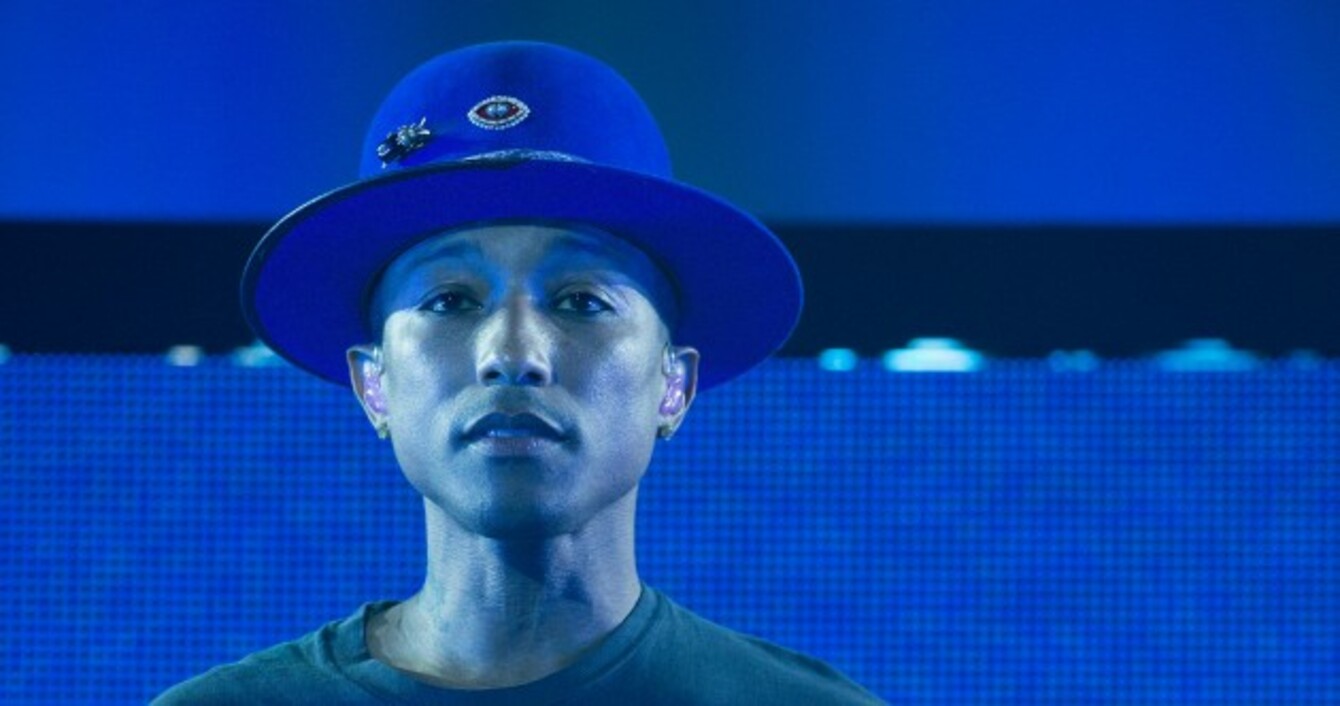 Pharrell Williams
Image: Suzan/EMPICS Entertainment
Pharrell Williams
Image: Suzan/EMPICS Entertainment
A GROUP WHICH counts some of the biggest names in music among its members has threatened YouTube with a $1 billion lawsuit if it doesn't pull down 20,000 tracks.
The newly-formed venture, called Global Music Rights, claims the Google-owned site hasn't got full permission to broadcast thousands of songs hosted on its video-sharing platform.
The group has been spearheaded by industry heavy-hitter Irving Azoff and it controls the performance rights to tracks from artists including Pharrell Williams – the singer behind the hit song Happy - The Eagles and John Lennon.
The developing copyright brawling comes as YouTube takes the wraps off its Music Key subscription service, which will allow ad-free and downloadable tracks to be played on smartphones and other devices.
The group's lawyer, Howard King, told the Hollywood Reporter that if YouTube didn't blink first a $1 billion copyright-infringement lawsuit would be filed on the group's behalf.
(YouTube's) music service will be adversely impacted if they let this go to adjudication," he said. "It seems silly that they would let this be the test case."
The dispute revolves around whether YouTube's existing deals with record labels also covers the public performance of the songs.
'Serial and wilful infringers'
Azoff previously claimed YouTube knew it lacked the proper license to perform the songs and he labelled the company "serial and willful (sic) copyright infringers".
YouTube, for its part, claims it has the proper licenses and had struck arrangements with labels and publishers to host artists' music on Music Key.
Azoff told the Reporter that the reason for singling YouTube out over other streaming services was because it had been the "least cooperative".
"(It's) the company our clients feel are the worst offenders."