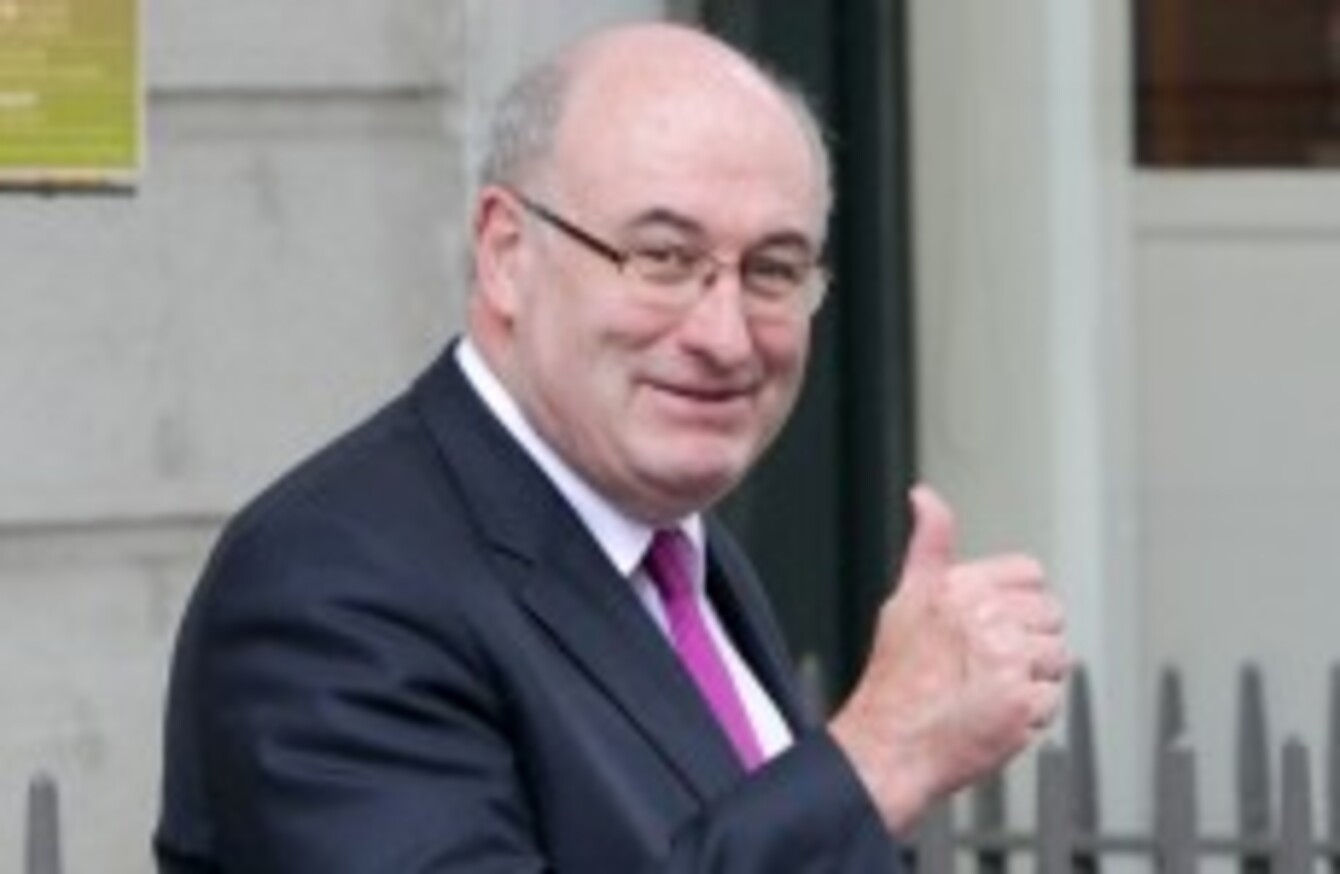 Phil Hogan gives his new role the thumbs up
Image: Mark Stedman/Photocall Ireland
Phil Hogan gives his new role the thumbs up
Image: Mark Stedman/Photocall Ireland
FORMER ENVIRONMENT MINISTER Phil Hogan has been named the new EU Commissioner for Agriculture and Rural Development.
The news was confirmed today after Hogan was nominated for the job in September.
Sinn Féin MEP Matt Carthy said that he has "made no secret of my concerns" surrounding the nomination of Hogan, but added:
"I am aware too that today is a proud day for Phil Hogan and his family. I would like to acknowledge that and I wish him success in his new post."
He said that he intends "to hold the commissioner accountable at all times".
Carthy and Hogan went head-to-head at a confirmation hearing earlier this month.
The EU's Jean-Claude Juncker won parliamentary approval today for his new team of commissioners.
Lawmakers at the European Parliament in Strasbourg voted by 423 to 209 in favour of Juncker's incoming European Commission. It will have a five-year mandate as the executive branch of the 28-nation union from November 1.
Juncker said he would start work immediately on readying a €300 billion investment package to boost jobs and growth by Christmas.
Juncker's team had risked missing its start date after parliament forced him to reshuffle some of his team. The final members made it through the last of more than two weeks of confirmation hearings on Monday.
- With additional reporting - © AFP, 2014