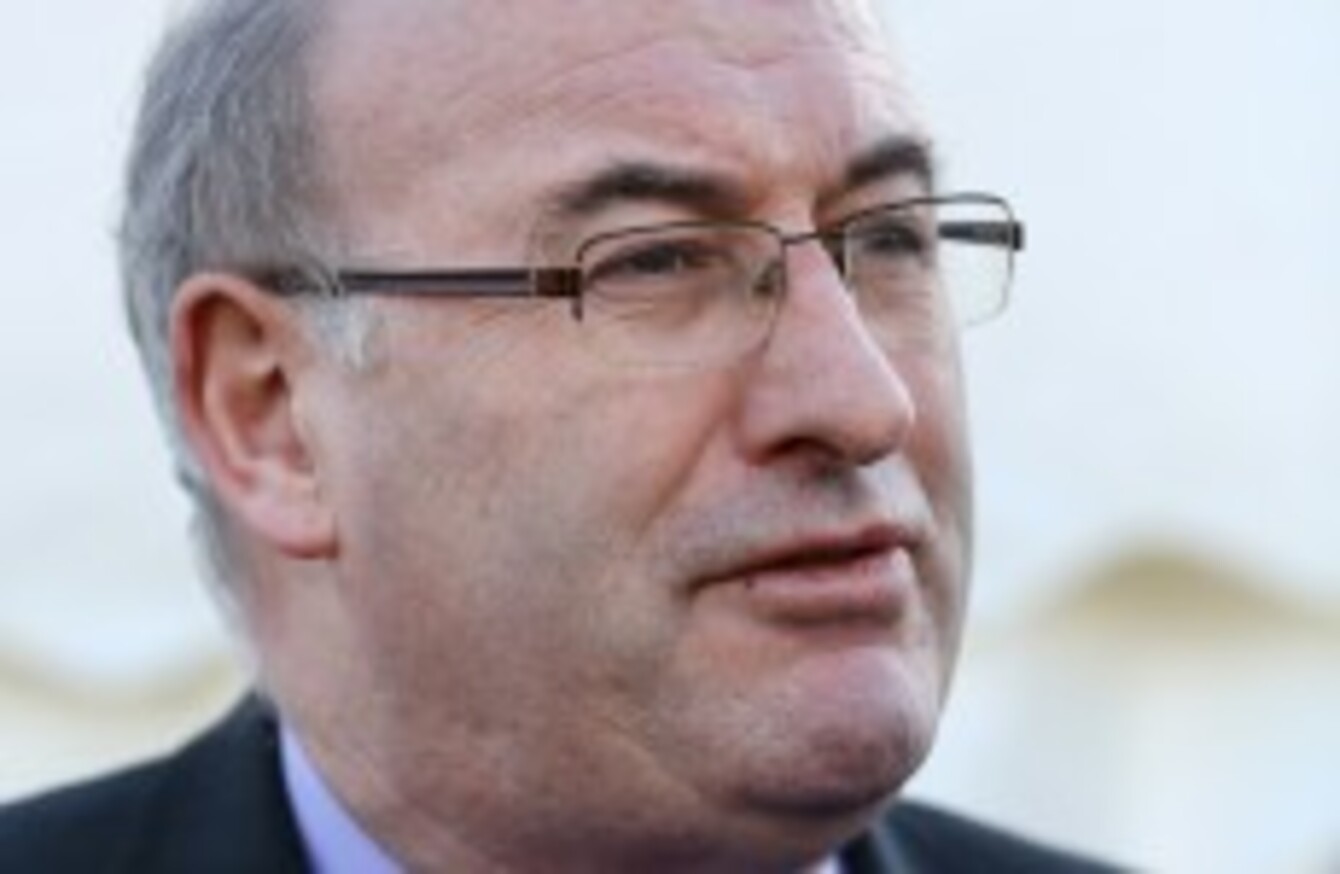 Phil Hogan
Image: Wanderley Massafelli/Photocall Ireland
Phil Hogan
Image: Wanderley Massafelli/Photocall Ireland
ENVIRONMENT MINISTER PHIL Hogan has admitted that he expects turnout to be low in tomorrow's Seanad and Court of Appeal referenda.
With campaigns wrapping up today ahead of the broadcast moratorium voters will go to the polls tomorrow to decide on whether or not to abolish the Seanad and, in a second vote, whether or not to establish a Court of Appeal.
While polls indicate the two referenda will pass, Hogan says that he expects a low turnout given that the Children's Referendum had only a 33 per cent turnout last year.
He told a press briefing in Dublin yesterday: "One would have thought that for such a very important issue in terms of protection of children and putting it into the Constitution that you would have people going out in their droves to vote for it. But they didn't.
The Fine Gael TD said he would not like to guess the turnout but expects it to be at the lower end. Recent polls have shown there are still a large number of undecideds.
Hogan continued: "I expect that there is a lot of indifference to the campaigns for the referenda on Friday.
"I expect there'll be a low turnout but I wouldn't like to hazard a guess, but I am just putting it in the context of the 33 per cent for the Children's Referendum."
Hogan also dismissed suggestions that senators may attempt to obstruct government legislation over the next two years if the upper house is abolished.
He was speaking prior to the government suffering a defeat to the opposition in the upper house last night.
"I've heard fellas asking people to 'hold my coat' in the past and they haven't hit anyone. So I think that's a hypothetical question," he said adding that senators knew before the last election that abolition was being proposed by three of the four main parties, including Fianna Fáil.
"So all of those representatives that are in the Seanad now knew exactly what they were letting themselves in for when they allowed themselves to go before the electorate," he continued. "And if they're democrats they will respect the outcome."
Polls open across the country tomorrow at 7am and will close at 10pm. The results of both referenda will be expected sometime on Saturday.