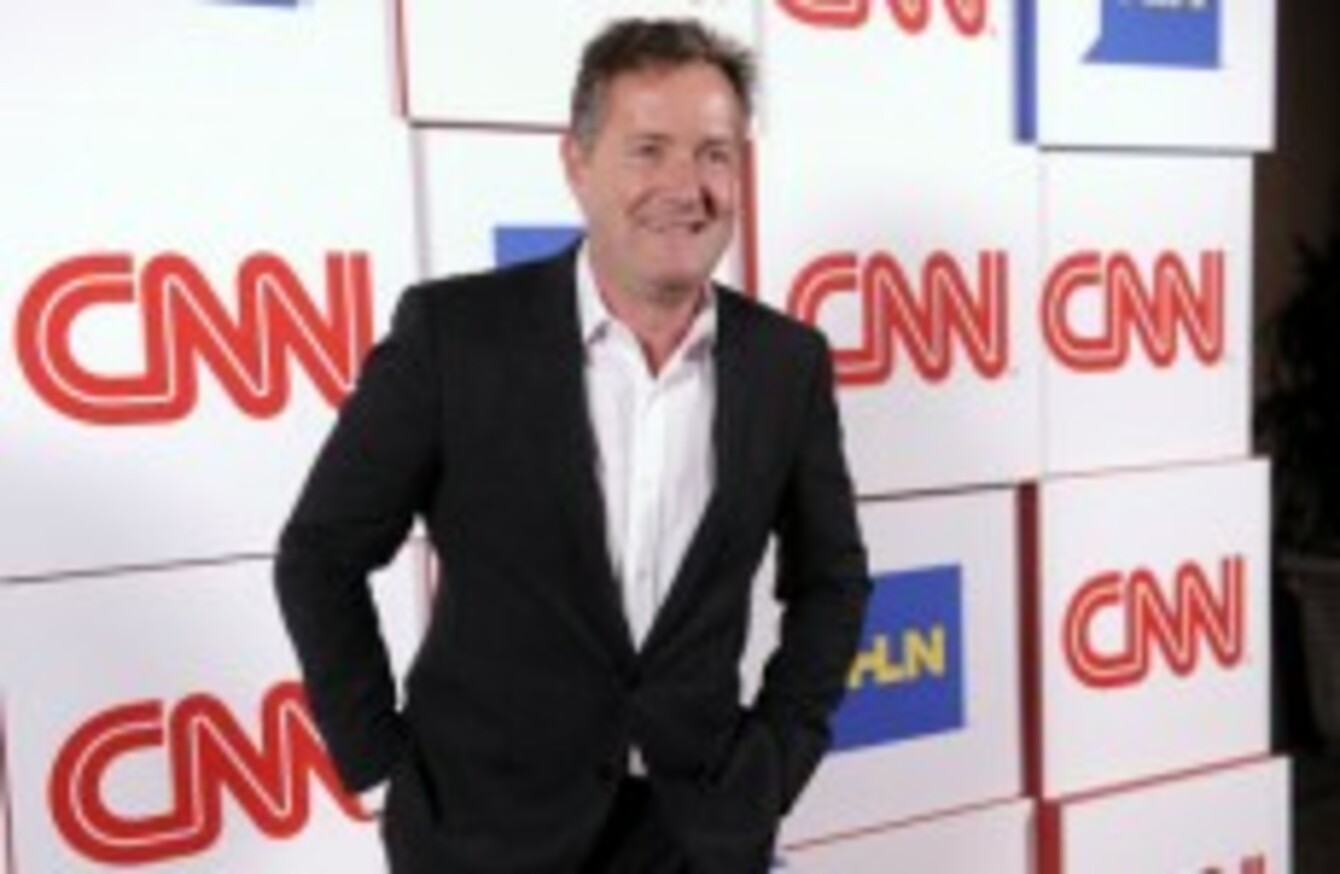 Image: Photo by Chris Pizzello/Invision/AP
Image: Photo by Chris Pizzello/Invision/AP
BRITISH DETECTIVES HAVE questioned CNN television host Piers Morgan as part of their investigation into phone hacking, the star and police said.
Morgan, 48, was interviewed under caution in December by officers probing claims of the illegal interception of voicemails at Mirror Group newspapers.
He was editor of the Daily Mirror newspaper from 1995 to 2004 and before that was editor of Rupert Murdoch's News of the World, which closed amid the hacking scandal in 2011.
"In early November I was asked to attend an interview by officers from Operation Weeting when I was next in the UK," Morgan said in a statement released to AFP.
"This was further to a full witness statement I had already freely provided. I attended that interview as requested on December 6 2013."
Scotland Yard did not name Morgan but confirmed detectives had questioned a man aged 48 in connection with phone hacking.
"A 48-year-old man who is a journalist was interviewed under caution on December 6 2013 by officers… in connection with suspected conspiracy to intercept telephone voicemails," the force said in a statement.
"He was interviewed by appointment at a south London police station. He was not arrested."
Police said Morgan was questioned by officers from Operation Golding, a strand of Operation Weeting, which is the police investigation into phone-hacking at the News of the World tabloid.
Morgan was sacked as editor of the Daily Mirror in 2004 for publishing fake photos of British soldiers purportedly abusing Iraqis in Basra, but has reinvented himself as an outspoken television interviewer in the United States.
Several people arrested under Operation Weeting are on trial including former News of the World editors Rebekah Brooks and Andy Coulson, who deny the charges.