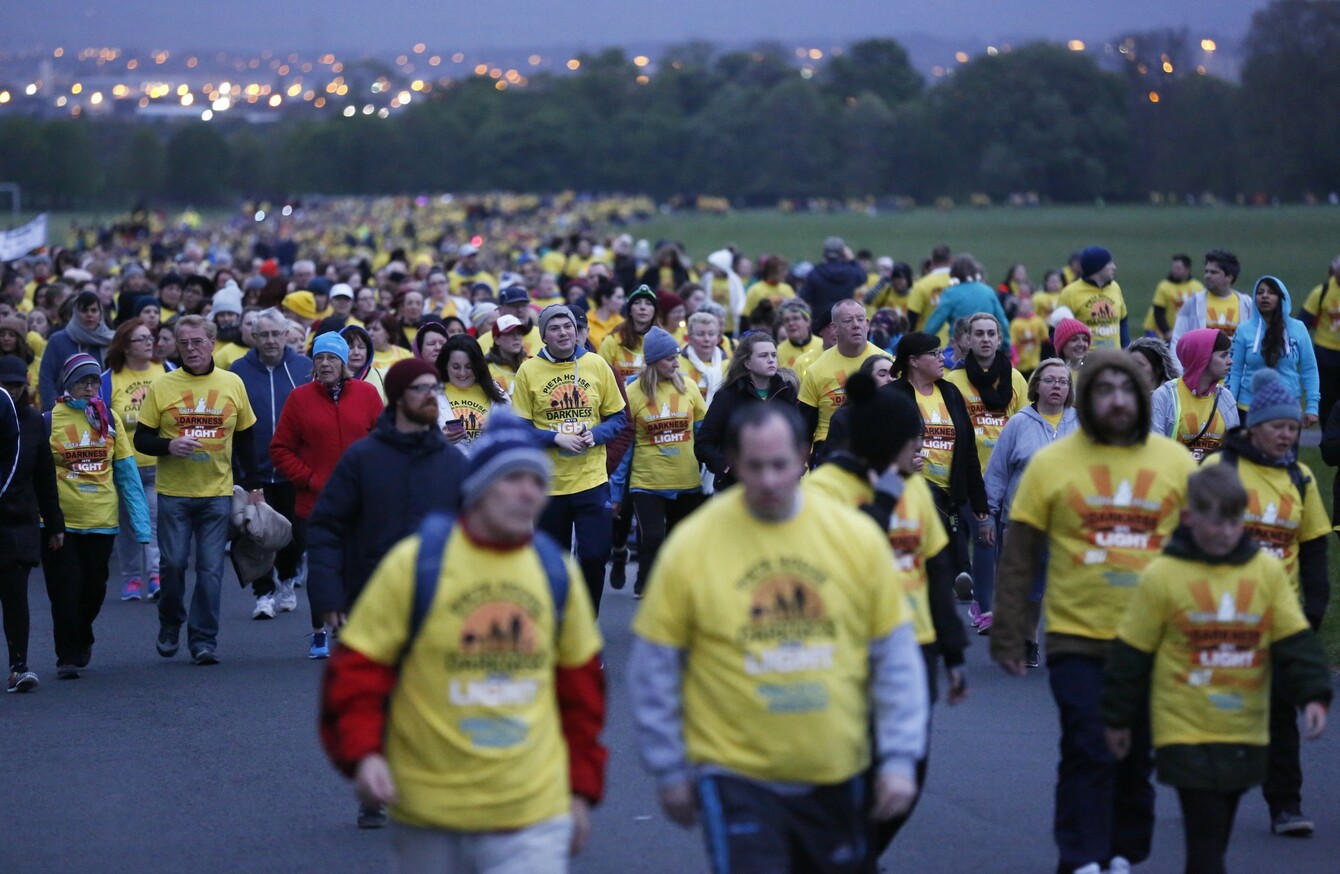 Image: Sasko Lazarov/Rollingnews.ie
Image: Sasko Lazarov/Rollingnews.ie
BEGINNING AT 4.15AM in towns and cities across the world, well in excess of 150,000 people walked from Darkness Into Light in aid of Pieta House this weekend.
The charity says that this year was the biggest yet.
A whopping 10,000 marched in Dublin's Phoenix Park alone, as the walks beginning early in the morning in New Zealand spread across the world, ending in Vancouver and San Francisco.
The first Darkness Into Light took place in 2009 with around 400 people taking part in Dublin, but it has spread beyond Ireland to all corners of the world.
As well as being an important fundraiser for the suicide prevention charity, Pieta House says that the event has become global movement against suicide.
Pieta House CEO Brian Higgins said: "I am overwhelmed by the support for Darkness Into Light this year all over the world.
I want to thank each and every one of the DIL committees throughout the country and abroad, as well as all the communities involved and all the local businesses for their unstinting support of Darkness into Light. The generosity of people who support Pieta House is incredible.
All the funds raised will go towards Pieta House's counselling services provided free to those in suicidal crisis, people who engage in self-harm and those bereaved by suicide.
Some notable figures who took part in the march included Taoiseach Enda Kenny and actor Jeremy Irons.
Speaking from the Toronto march, Kenny said: "We are joined here by 1,000 people. I would say to you wherever you are, support what Pieta House is doing.
Mental health challenges do not know any borders, and do not know any boundaries and they affect every family sooner or later.
Irons, who took part in Darkness Into Light in Clonakilty, Co Cork, said: "This is a wonderful initiative and a wonderful cause, with people walking all over the world as we speak.
I am very proud to have set off this group of 2,500 people. So if you weren't walking this morning, why not?
Over the weekend, thousands shared the message of awareness around mental health and suicide on social media.