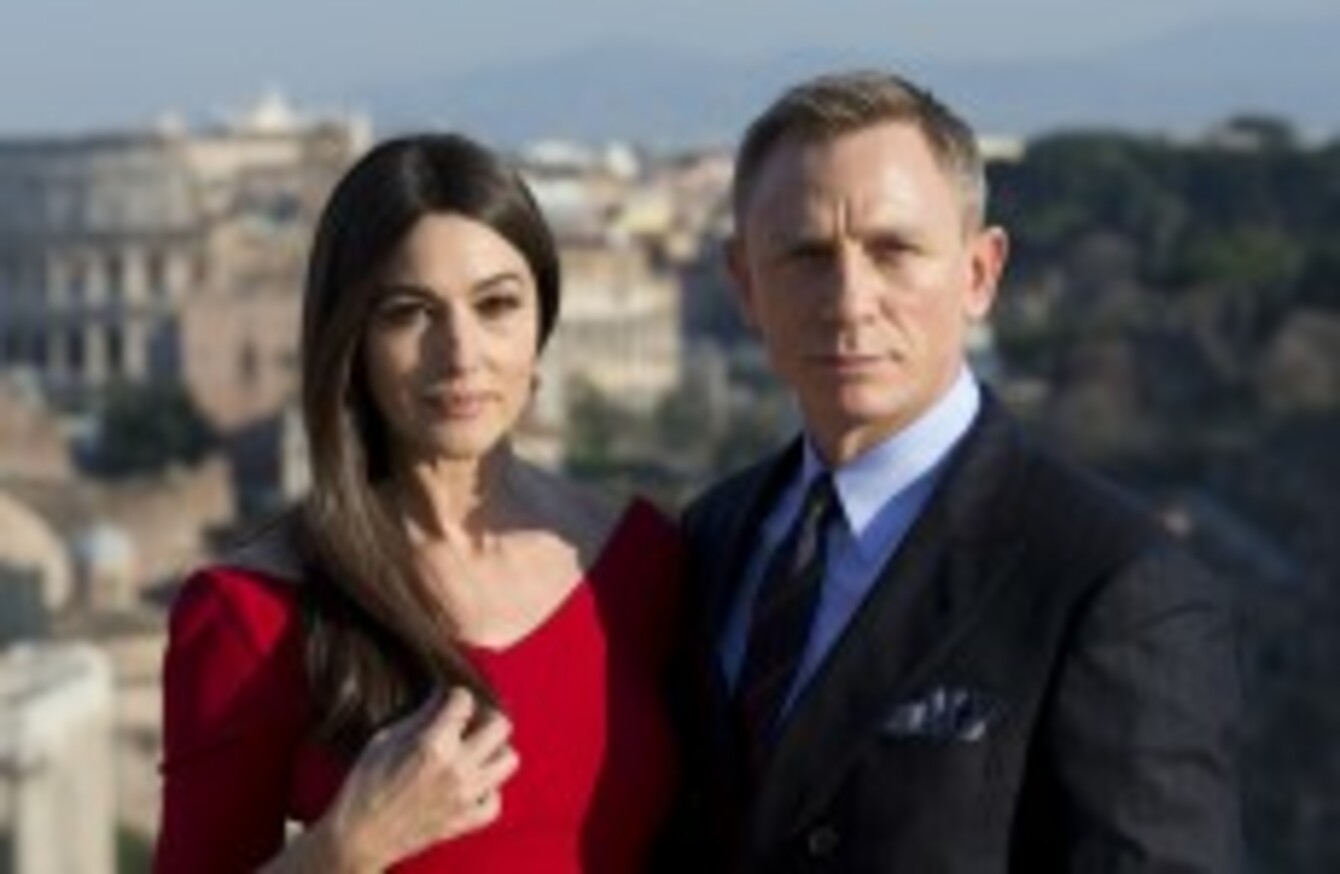 Daniel Craig and Spectre co-star Monica Bellucci
Image: Andrew Medichini/PA
Daniel Craig and Spectre co-star Monica Bellucci
Image: Andrew Medichini/PA
PINEWOOD STUDIOS, THE revered British filming studio behind the James Bond franchise and many others (including the next generation of Star Wars movies currently in production), are to open an Irish production arm.
Ireland has long been a popular location for film and tv crews around the world, attributable to a combination of beautiful scenery and locations, and also very favourable tax laws.
"We are delighted to announce this exciting new venture in Ireland," said the studio's Commercial Director Nick Smith.
Pinewood Productions Ireland will expand Pinewood's global offering and enhance the services we can offer our international clients.
Pinewood Productions Ireland Limited will be a full service production company focusing on "physical production administration, Section 481 application and packaging" according to a statement from the studio.
They make no bones about the fact Ireland's adjusted Section 481 tax ruling (which applies to tax breaks for film and tv production) is the major carrot for the enterprise, although that can be said of pretty much all production that happens here.
"From 1 January  2015, Ireland's tax incentive 'Section 481'  for film and television has been enhanced, creating a new payable tax credit programme worth up to 32% of eligible Irish expenditure, based on the cost of all cast & crew working in Ireland," the studio said.
Irish services will range from pre-production budgeting to location scouting, facilities rentals to talent and crew sourcing.
The company plans to hire an Irish Head of Production to manage the venture.
Which hopefully will mean lots of this happening somewhere close by in the not too distant future.
The next edition in the 53-year-old Bond franchise, Spectre, will be released later this year with Daniel Craig once more donning the tux as the world's most durable spy.
Recent non-Bond productions filmed at the famous English studios include The Dark Knight, Guardians of the Galaxy, and Les Miserables.
The 007 stage at Pinewood, named for the studios' most famous resident, is one of the biggest silent sound stages in the world.