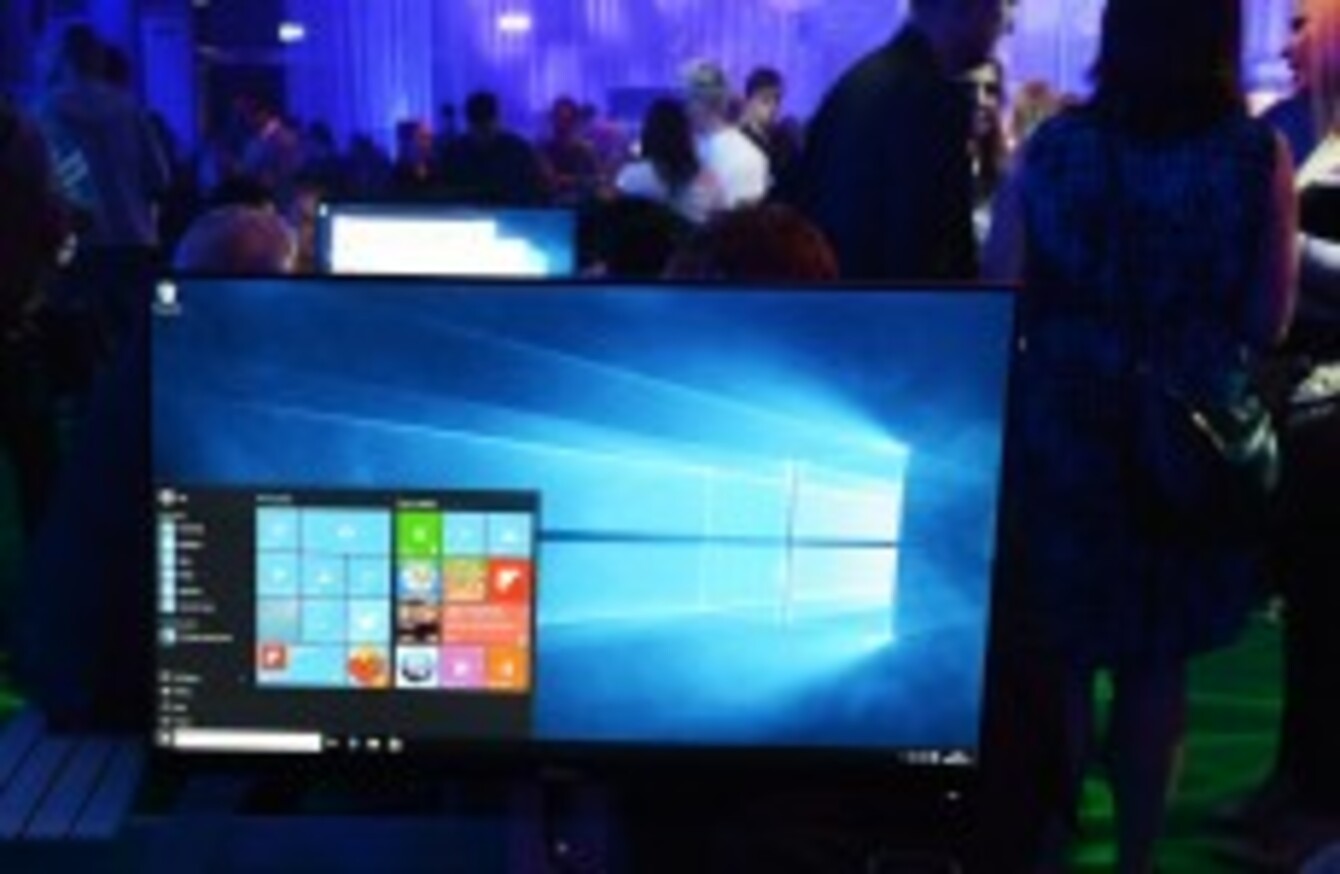 Image: John Stillwell/PA Wire
Image: John Stillwell/PA Wire
THOSE USING WINDOWS 10 will no longer be able to use certain torrent sites because of their fears that Microsoft is spying on them.
A number of piracy sites have banned those using the operating system as they fear that information identifying them is sent back to Microsoft.
As a precaution, they have banned Windows 10 from using their trackers meaning that torrents won't work.
The concerns come from Microsoft's services agreement, according to TorrentFreak. The terms covers Windows 10 apps like Cortana, Office, Skype and Xbox Live and say:
We may automatically check your version of the software and download software updates or configuration changes, including those that prevent you from accessing the Services, playing counterfeit games, or using unauthorised hardware peripheral devices.
Some are interpreting this as Microsoft's way of preventing users from playing pirated games or using modified controllers. While there's no evidence that this is the case, it's fuelled by numerous other privacy concerns involving Windows 10 such as its vague terms and conditions.
Some of the issues brought up with the new operating system include turning on certain info-gathering settings on by default, and sending info to Microsoft servers, even when the device is turned off.
Torrenting is seen as the most common way of pirating films, games, and other media. The method breaks up the files into smaller bits and downloads them from different computers.
The role of trackers, which these sites are banning Windows 10 users from accessing, is to allow all computers downloading torrent files to talk to one another, and find files.