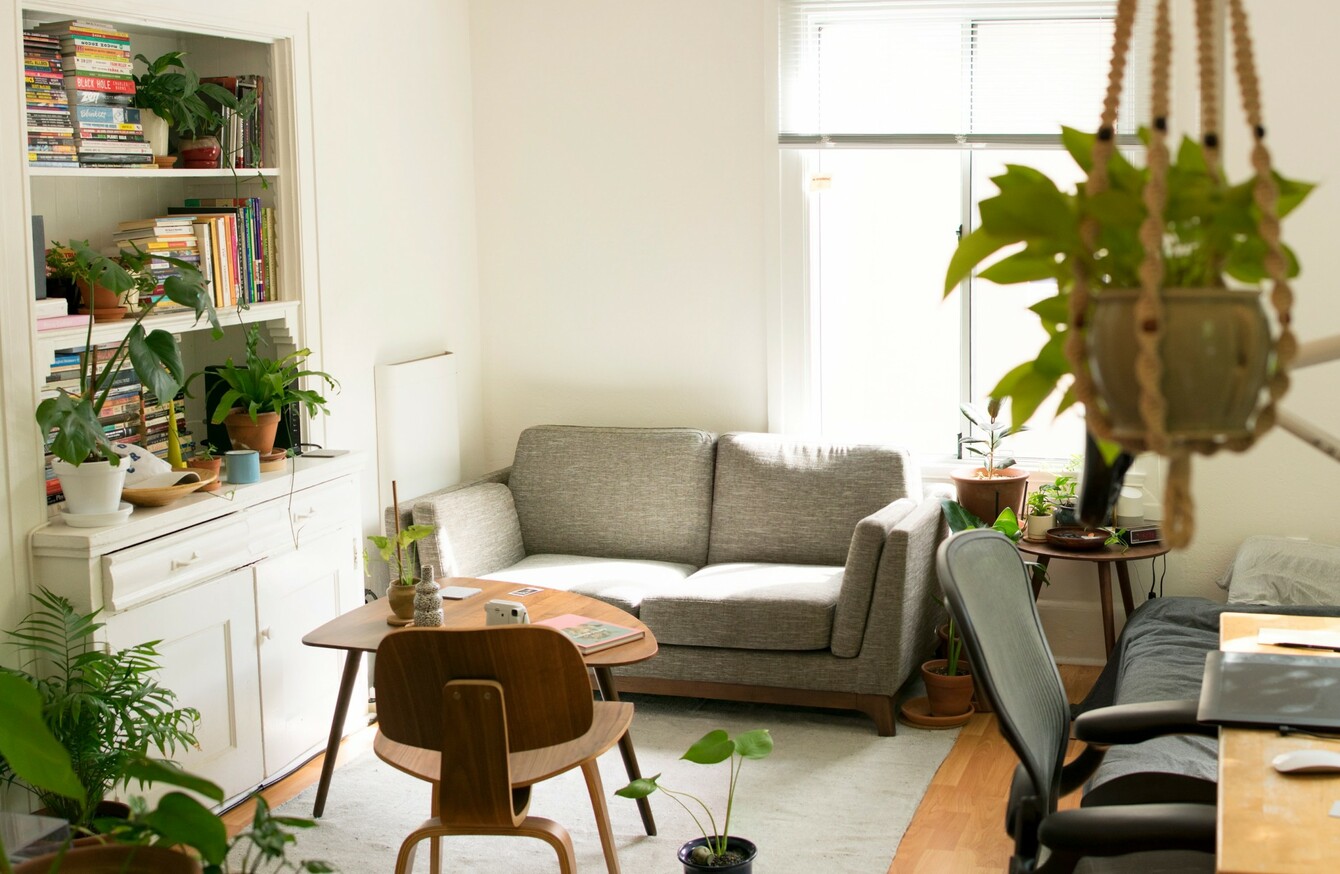 Image: Unsplash
Image: Unsplash
ALTHOUGH HAVING A jungle of plants scattered everywhere around your home might be very aesthetically pleasing, it's not very practical for those of us who are short on space.  
However, with clever placement and a bit of thought, even the smallest of spaces can enjoy the benefits of Mother Nature's creations.
Here are six inspirational solutions people on Instagram have come up with to display houseplants in small spaces.
Along the stairs: If you're looking for a low-maintenance yet effective way to display greenery, @martinacreevey has a smart solution. Wrap ivy or another similar (faux) plant around the railing, add fairy lights and voila. 
On top of wardrobes or cabinets: If you live in a small space, every nook and cranny counts. Look at places that are usually left empty, like on top of a book shelf or wardrobe, as @studio.vogt did.
Hanging from the ceiling: When you have no more shelf space left, add a few hooks to your ceiling and hang plants at different lengths, like @plants_on_queen_mary.
On a floating shelf: Instead of placing plants all around a room, add a shelf that's for plants and prints only. Fill it with various blooms and add a print or two (like @staying.in.studio) for a high impact, low effort result.
In the kitchen: The kitchen might not be the first place you think of for displaying plants but, chances are, there's a shelf, corner or rail where you can add a plant or two for a touch of green, as @ourhomeindublin has.
Tucked into a bookshelf: Instantly make a bookshelf #instaworthy by adding a few plants at different levels. Use them as bookends or to fill empty space, like @melanielissackinteriors.