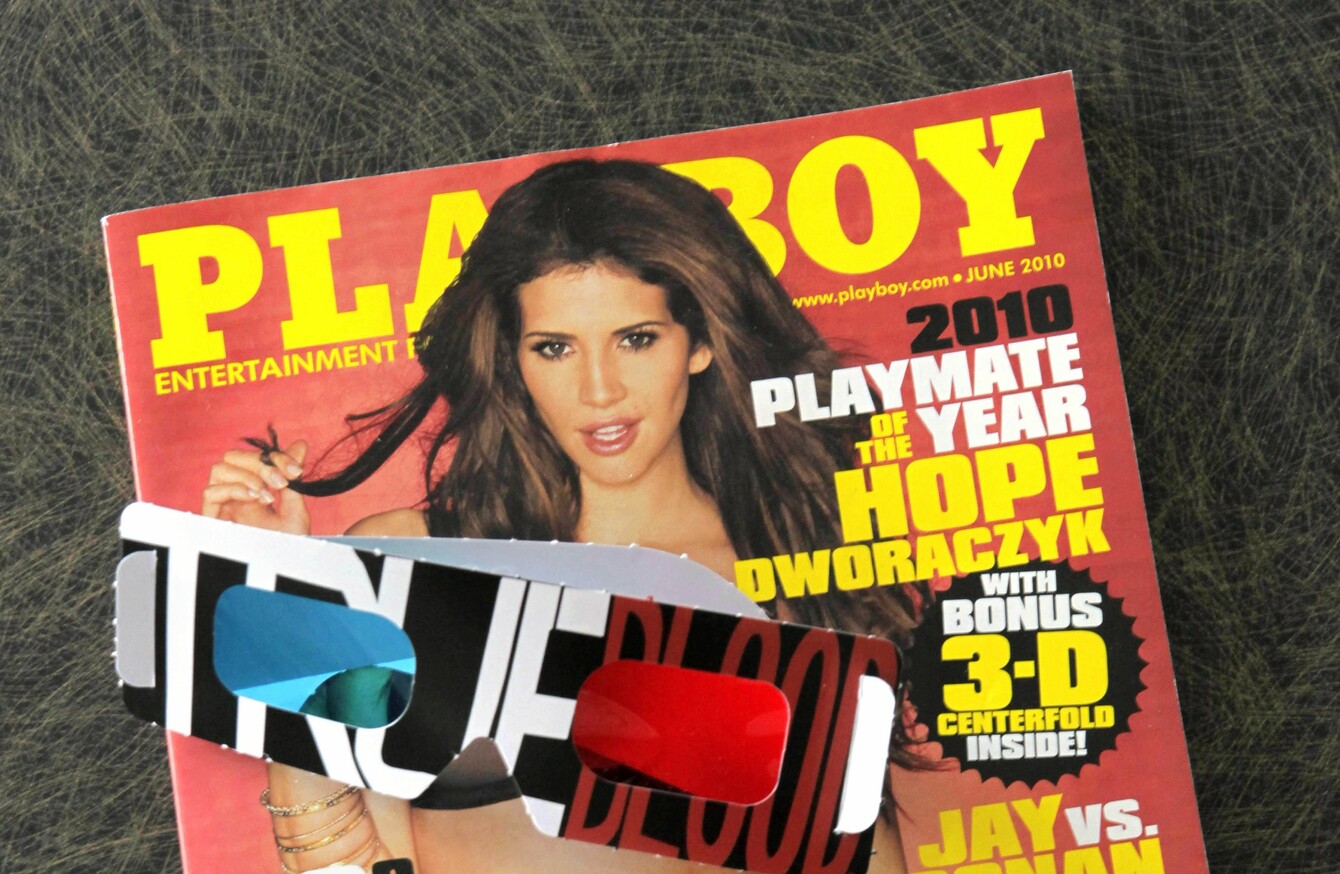 Image: AP/Press Association Images
Image: AP/Press Association Images
ICONIC MAGAZINE PLAYBOY is to bring back pictures of naked women after admitting getting rid of the steamy photos was a mistake.
The magazine, which was launched in 1953, decided last year that they were to stop printing nudes as the proliferation of internet pornography made Playboy's nude photos "passe", according to their chief executive at the time.
However, in a quick U-Turn, Hugh Hefner's son Cooper, who is now the magazine's chief creative officer, said that the decision to remove nudity from the magazine was a mistake.
In a statement, he said "I'll be the first to admit that the way in which the magazine portrayed nudity was dated, but removing it entirely was a mistake. Nudity was never the problem because nudity isn't a problem. Today, we're taking back our identity and reclaiming who we are."
In a piece he wrote for the magazine's website, Cooper Hefner said Playboy was always about "promoting a healthy conversation about sex while also encouraging dialogue on social, philosophical and religious opinions".
He said the idea behind the magazine was that while these topics were popular in people's minds, they were almost never spoken about in public or discussed over dinner or drinks at cocktail parties around the country.
Hefner added: "Nonetheless, many misinterpreted that message or missed it entirely, choosing instead to focus on the magazine's unapologetic portrayal of nudity and its revolutionary approach to sex, including conversations about the act itself. And this is the ultimate irony, given that sex is figuratively the big bang behind your existence, my existence, all of conscious existence and civilisation itself."
The decision to get rid of nudes came after a top editor of the magazine met with its founder Hugh Hefner at the Playboy Mansion, according to chief executive Scott Flanders.
Playboy's then revamped print edition still included photographs of women in provocative poses.
They just won't be nude anymore, Flanders told The New York Times, adding that such pictures have become "passe" in the internet age.
"You're now one click away from every sex act imaginable for free. And so it's just passe at this juncture," he said.