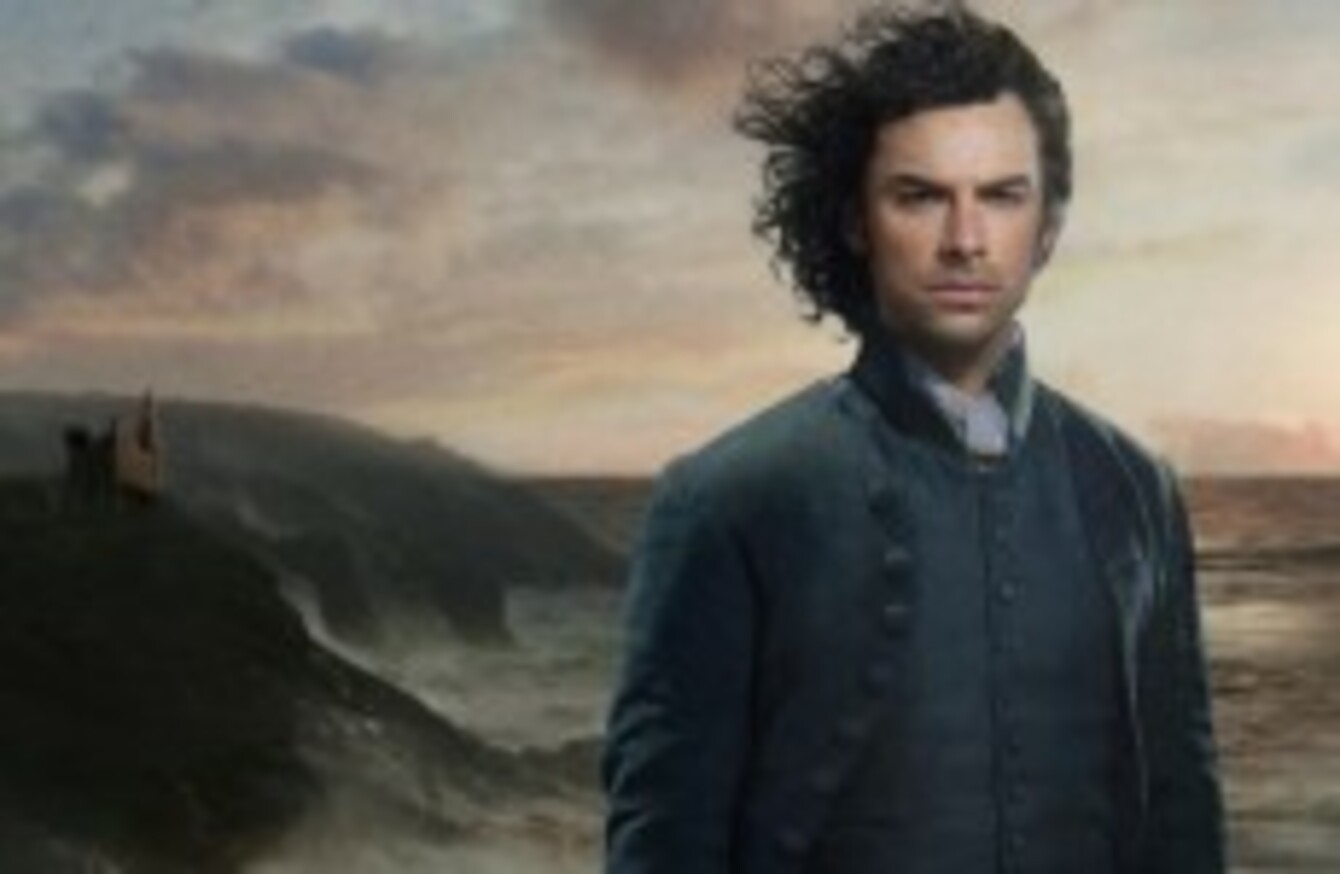 Aidan Turner in Poldark
Image: BBC
Aidan Turner in Poldark
Image: BBC
NEARLY 7 MILLION people tuned in to watch Ireland's Aidan Turner in the new BBC One period drama Poldark on Sunday night.
31-year-old Turner was the highlight of the episode for most viewers, with reviews singling out his brooding appearance and abundant curls.
The show is an adaptation of the Poldark novels, with Turner (who you might recognise from The Hobbit Trilogy) playing the titular character Ross Poldark. He's joined by actors including Eleanor Tomlison as Demelza, and Heida Reed as Elizabeth.
In total, 6.9 million tuned in to watch Poldark last night on the BBC, giving it a 29% share on the night.
Source: BBC/YouTube
Poldark is described as "a gentleman who is also a rebel, who has a keen sense of morality and social justice but without any priggishness or moralising".
The eight-part series is set (and filmed) in Cornwall, and some of the area's businesses haven't wasted any time in tempting viewers to visit:
Turner said he had never heard of Poldark, but when he told his parents he was going to play Ross "they nearly had a fit".
The previous 1970s series was popular in Ireland, I guess because people could relate to it – the farming, the scenery, the horses…it is continually surprising meeting people who are so excited to hear we are making a new adaptation.
The series brings the audience to 1793, as upper-class 'hero and gentleman' Ross goes to fight in the American War of Independence. He returns home to find Cornwall in ruins, having himself changed from the carefree man he once was.
He's also – of course – torn between two women of different social classes.
Oh, and he has a nifty scar… that sort of looks like mascara running down his face:
What did people think of it?
The reviews for the show have generally been rather great:
Like we said: generally…
Audiences were also quite taken with Turner:
But one little anachronism didn't go unnoticed, however…
Poldark continues on BBC One next Sunday.